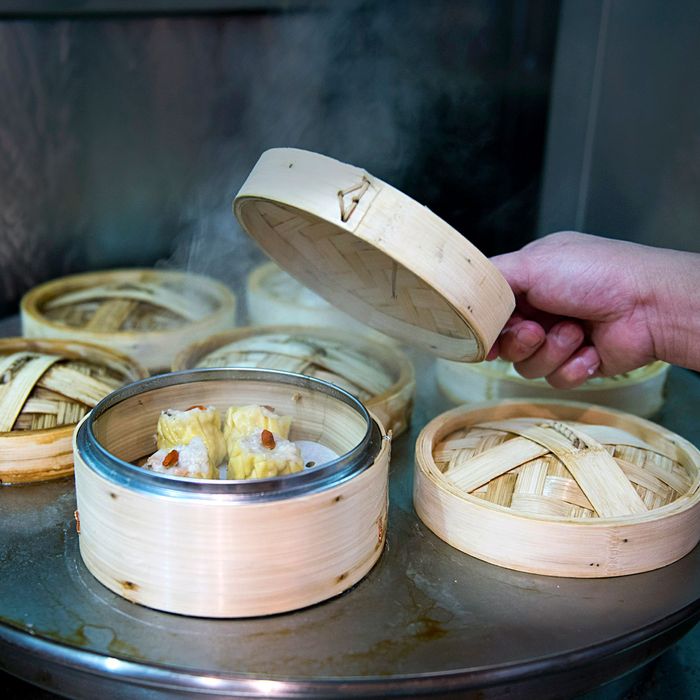 More dumplings? Yes.
Photo: Liz Clayman
In the world of dim sum, there probably isn't a bigger name than Tim Ho Wan. The original Hong Kong hole-in-the-wall made a splash in 2009 when it was awarded a Michelin star, becoming at the time the most affordable place in the world to earn that distinction. Since then, chef Mak Kwai Pui has expanded not only in Hong Kong, where he now has six locations, but also to places like Singapore, Indonesia, and Australia. As of today, he brings Tim Ho Wan to New York with the first outpost this side of planet Earth.

If Pui's New York chef Wai Chan can replicate even some of what makes the Hong Kong original world-class, Tim Ho Wan stands to be a premiere dim sum destination. It won't be the kind of giant dumpling palace found in Chinatown and Sunset Park, but a smaller 60 seat spot designed to look like its predecessor. (The downside to this approach, of course, is that its relatively small size definitely won't help with the inevitably crazy wait times.)

The New York location will serve dim sum essentials from the start, including barbecue-pork buns, steamed rice rolls with more barbecue pork, pan-fried turnip cakes, and Chiuchow-style dumplings. There will also be dishes created specifically for New York, including French toast with custard filling and a mango slush drink. Speaking of beverages: Along with six different teas, the restaurant will, unlike other locations, serve beer and wine, so you can have an adult beverage with your braised yuba with pork and shrimp.

The restaurant is in soft-opening mode until January 18, but that only means the kitchen will take a break for a couple hours each afternoon. As you can see from the photos below, it looks as though things are already shaping up quite well at the new location.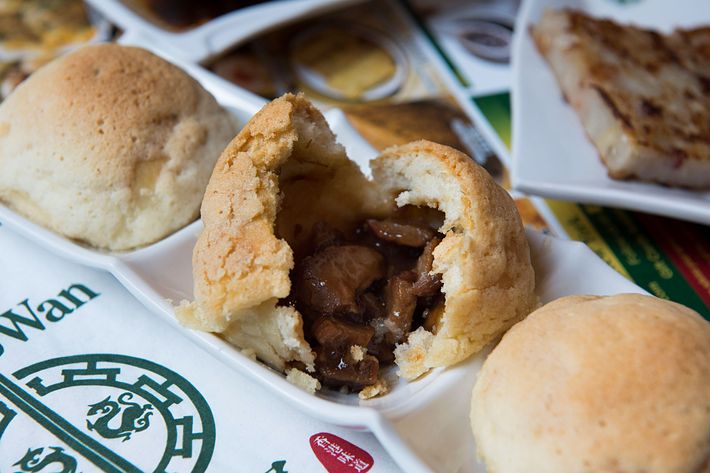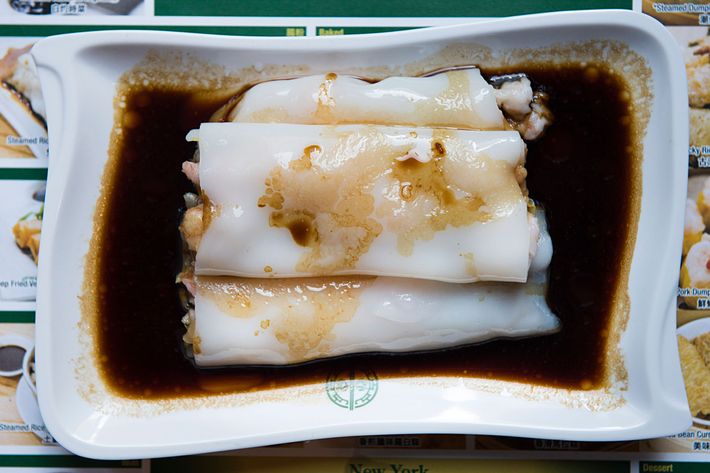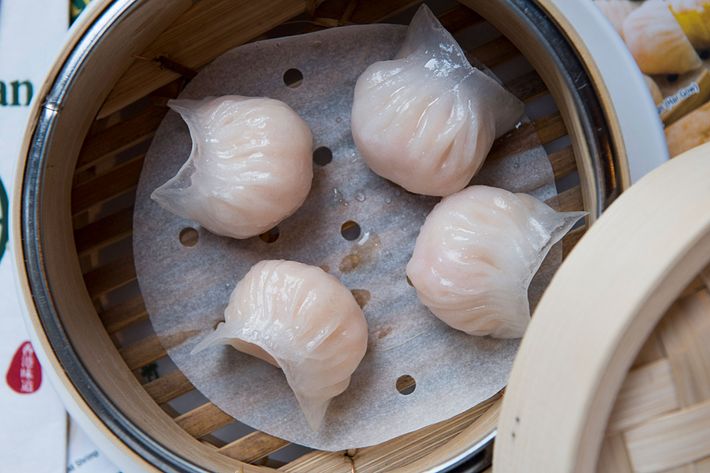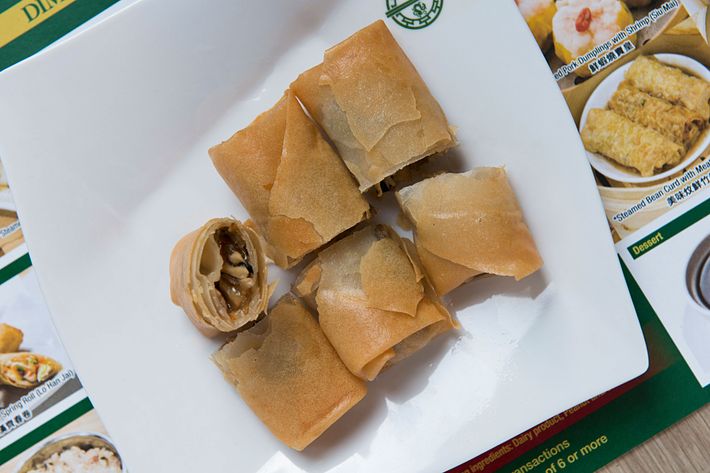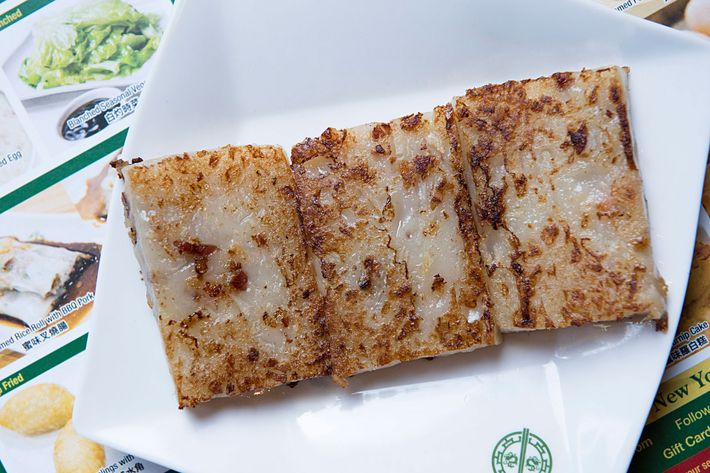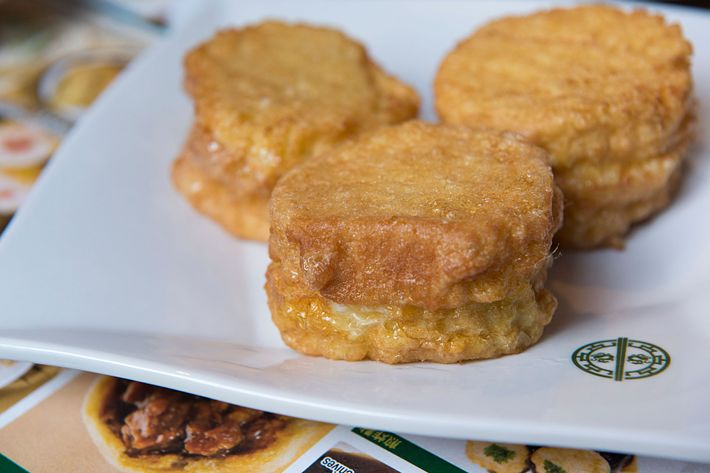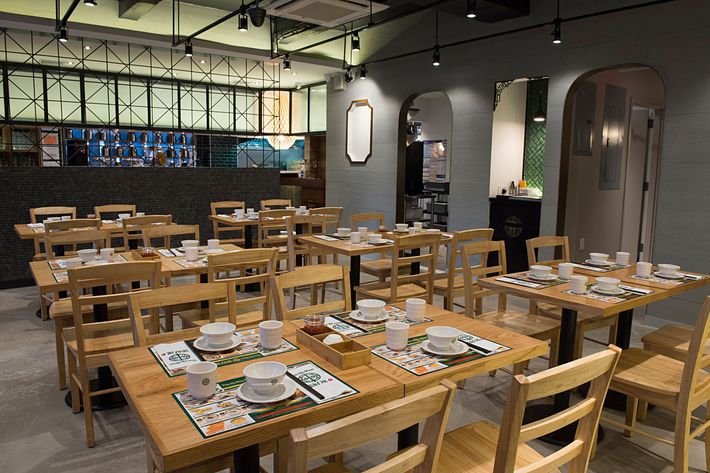 Menu [PDF]
Tim Ho Wan, 85 Fourth Avenue, nr. 10th St.; 212-228-2800