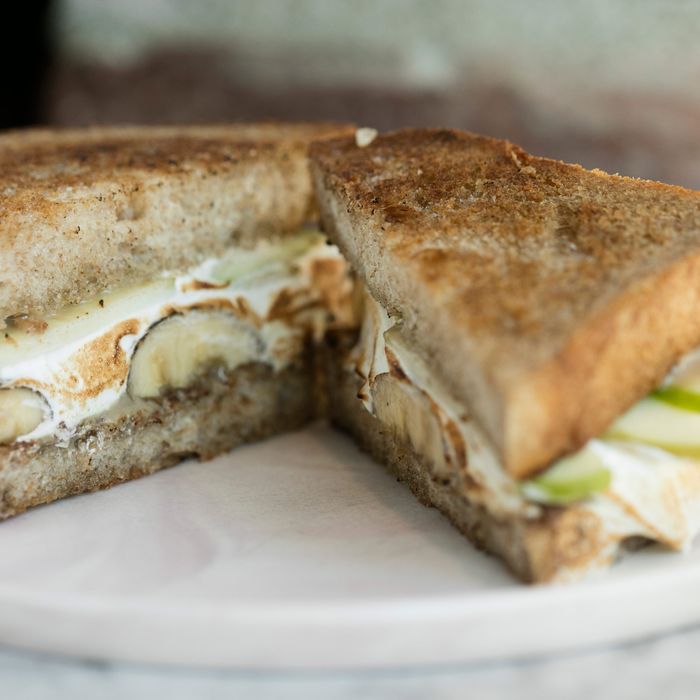 Apple, banana, and homemade fluff.
Photo: Melissa Hom
The Fluffernutter is one of the great, if underappreciated, American sandwiches. It's a simple sandwich of peanut butter and marshmallow Fluff served on white bread. In New England, the Fluffernutter inspires an obsession of its own, double true in Fluff's home state, Massachusetts. Now, the sandwich will get the respect it deserves, serving in part as the inspiration for one on the new brunch menu at Sunday in Brooklyn, which launches tomorrow at 10 a.m sharp.
For chef Jaime Young, who grew up in Long Island, it's a nod to his sister, who used to sneak Fluff. Instead of using that industrial ingredient, though, Young makes what is basically an Italian meringue that approximates the true Fluff experience. It's torched before being added to a sandwich called the Elvis, which as the name suggests, is a bit of mishmash. Along with the homemade fluff, there's charred bananas and sliced sour apple. In place of peanut butter, the chef uses sunflower butter ("I've been on a sunflower-butter-and-seed kick for a while now") and it's served on whole-wheat bread rather than white.
Along with the Elvis, the menu features spins on a couple other Northeastern sandwiches, like an egg and sausage with gochujang aioli and shoestring fries and what Young calls a Long Island patty melt, which is served on toasted rye. There are hot pockets with ham and Swiss, malted pancakes with maple-hazelnut praline (and in true diner fashion, with a square of brown butter served over it), as well as some lighter options like a kale salad with spicy roasted pumpkin.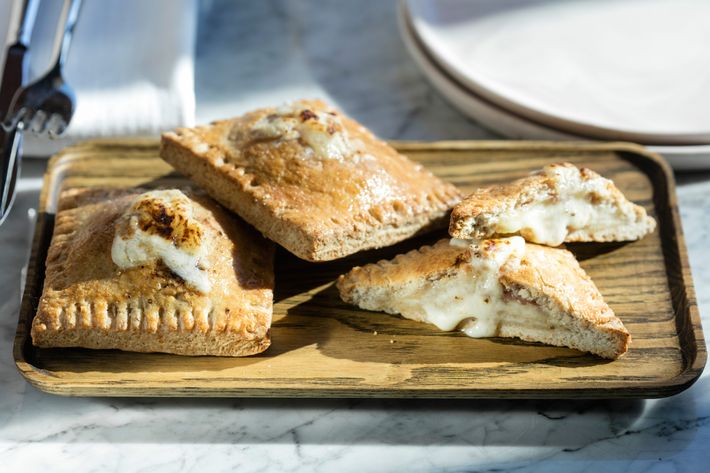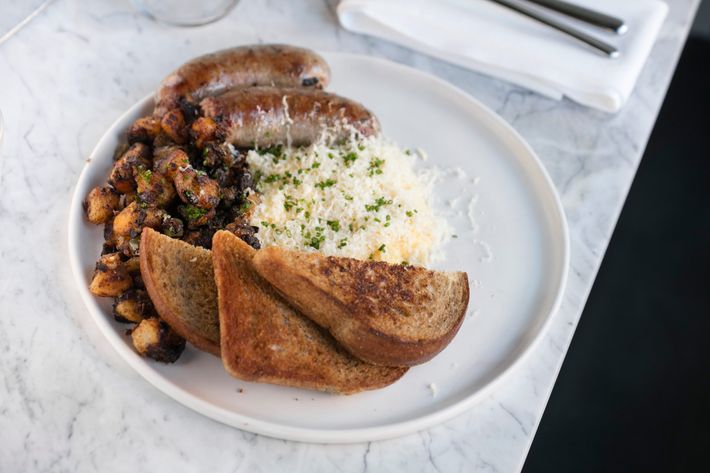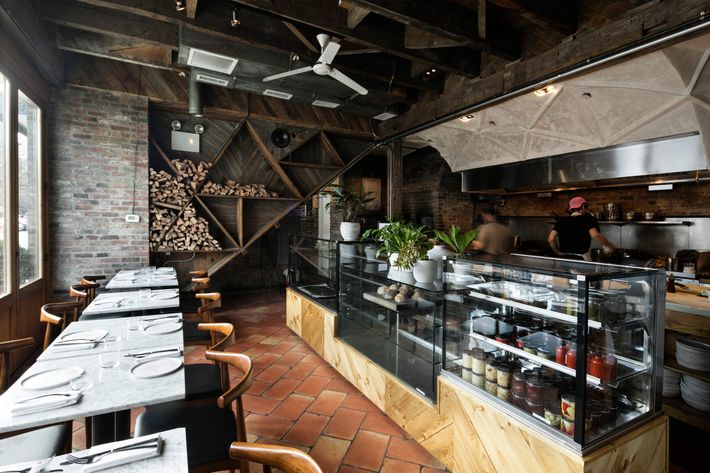 Menu [PDF]