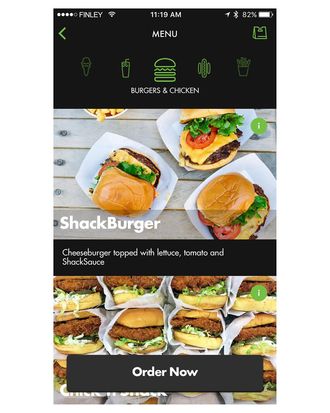 Now with less conversation.
Shake Shack's mobile-ordering trial run in midtown Manhattan apparently went well, because it's taking the Shack App nationwide. The burger chain has expanded the service to 50 more locations, including ones in New York City, New Haven, Miami, Los Angeles, Washington, D.C., and Minneapolis. Like the apps created by Taco Bell and Starbucks, the Shack App allows customers to bypass lines and human interaction by ordering and paying for food ahead of time.
Everything but concretes can be ordered, so you can get dog biscuits with your crinkle-cut fries, and sandwiches can be customized to your liking. With McDonald's giving mobile ordering a shot and Taco Bell saying it has boosted sales, Shake Shack's adoption of the technology is further proof that it will play a big role in the future of fast food.