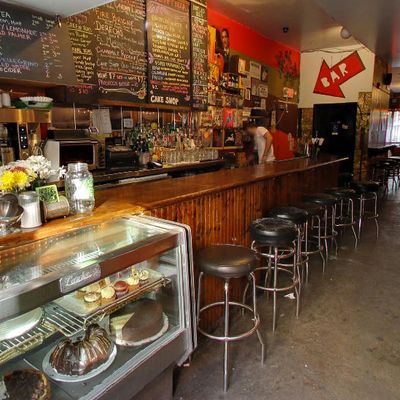 It will close after a final show on New Year's Eve.
Photo: Google
After holding on despite some well-publicized struggles, Ludlow Street's Cake Shop will close at the end of the year. It didn't enjoy quite the run of CBGB or even the Living Room, but it's been an important downtown venue that's hosted acts like Vampire Weekend, the Dirty Projectors, and Yeasayer. Opened in 2005, it became an increasingly rare vestige of a time when the Lower East Side was better known for its music scene than its condos and bars.
It's somewhat surprising it even made it this long: The owners were struggling to pay rent and looking for an investor back in 2012, and earlier this year, they tried to sell the café component of the space. In an announcement about the closing, they said they have been "failing to keep up with the bills" for years. But the good news is that it will survive, sort of, in another form — as a more traditional bar sans music and the Cake Shop name. Fortunately, fans will get a chance to say goodbye to the original, as the venue is hosting a series of goodbye shows through New Year's Eve.