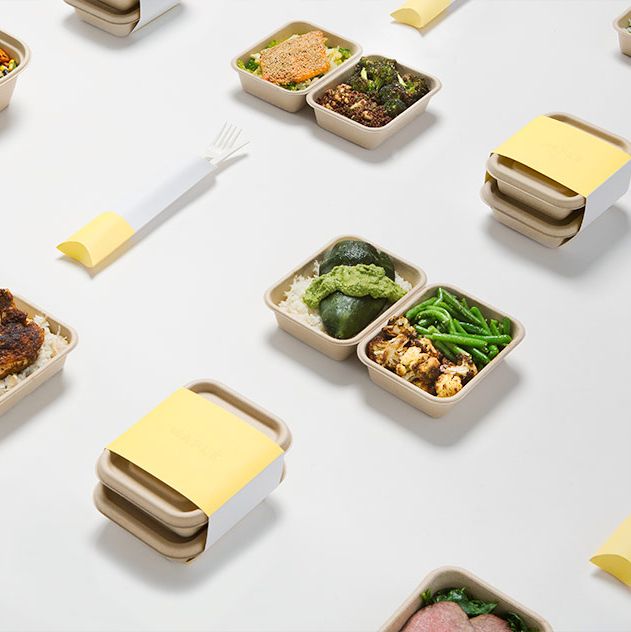 Maple didn't make a profit on deliveries until March of this year.
Photo: Courtesy of Maple
As operators deal with the ever-rising costs of running brick-and-mortar restaurants, many have presented new-look delivery services as the great hope of the food world. Manhattan-based Maple is arguably the star of the food-delivery start-up world, but it has struggled to make a buck, according to a new report in Recode. According to an investor presentation obtained by the site, the David Chang–backed delivery app is struggling to both expand and make money on the food it does deliver, claiming Maple "appears to have lost money on average on every meal in 2015, resulting in an operating loss of $9 million for the year on $2.7 million in gross revenue."
Of course it's not unusual for start-ups to prioritize growth over profit — causing them to operate at a loss for years — but as Recode points out, Maple, and other food-delivery services, face a unique set of problems:
The on-demand delivery sector has been a notorious cash burner in recent years, and Maple's business does not appear to be an exception, especially with the added cost of preparing its own meals. Food costs equaled 63 percent of gross revenue in 2015, a very high number for a food business. Costs from food waste came in at 26 percent of gross revenue. The startup also spent 17.5 percent of its sales on marketing.
By this past March, Maple had managed to get its food costs down, allowing the company to turn a small profit of 30 cents for each meal it delivered. But there's only so much the company can do without losing its main competitive advantage. Maple has, after all, become such a popular office-lunch option expressly because of its noticeably higher-quality food (which is overseen by a Le Bernardin alum). It's also worth noting that the figures in the presentation may have changed since the projections were, according to Recode, "predicated on Maple raising a bigger round of funding than it did."
The report nevertheless paints an interesting portrait of the realities of running a food-delivery start-up, an idea that remains extremely appealing to the public. But with the complexities of expanding a high-quality delivery operation — Maple still only operates in Manhattan, and David Chang's Ando service has been similarly cautious about growing its delivery zone — it might not be the food-world savior some people think it is.