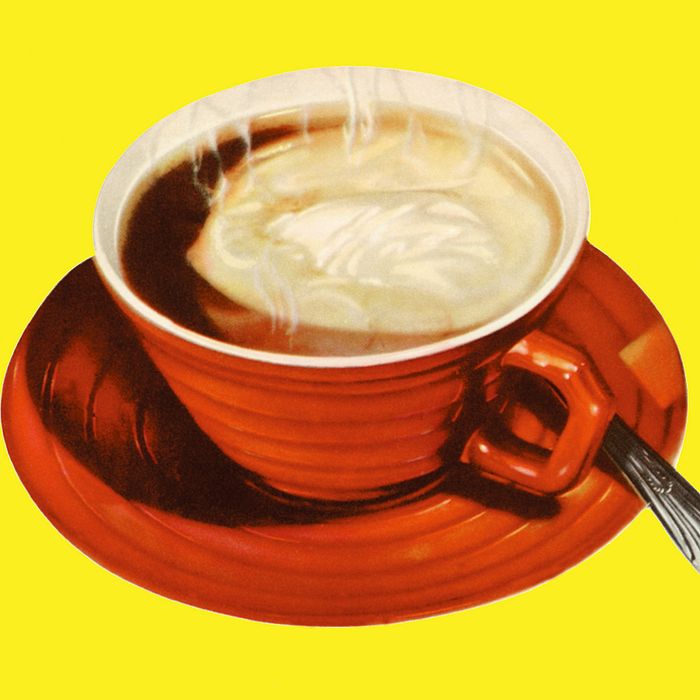 It's winter. Break out the Swiss Miss.
Photo: Buyenlarge/Getty Images
There's a time and place for so-called real hot chocolate, the kind that's a thick, rich slurry of pure cacao, sometimes doctored up with spices. Maybe you like it split with coffee — nothing wrong with a mocha — or spiked with a fine rum. Self-anointed chocolate snobs love to talk about the deep, rich, unadulterated flavor of the stuff. But the thing about so-called real hot chocolate is that in its pure and undiluted bittersweet chocolate-ness, it's intense, a liquefied candy bar, the kind of stuff that makes you want to pass out from fatigue after a few sips. Like your friend who makes his weed edibles and his brownies as potent as possible — there can be such a thing as too much.
More important is that a side effect of celebrating real hot chocolate (which to reiterate: is good), is that powdered hot cocoa can been seen as somehow unworthy. Lesser. And indeed it is everything that real hot chocolate is not: Industrial. Expedient. Thin. But powdered hot cocoa deserves respect and praise. Depending on what brand you choose, it could even offer a better hot-chocolate experience than real hot chocolate.

As a product category, hot cocoa includes a small family of supermarket chocolatish products that includes Ovaltine, Nesquik, Milo (notable for its outstanding packaging), and probably a lot of off-brands you'd likely find in New York City bodegas. The best ones taste appropriately but not overwhelmingly chocolaty. It's more about the suggestion of real chocolate. Like a hot version of a Wendy's Frosty.
Ovaltine rightly enjoys its own following, but the king — or in this case queen — among hot cocoas is of course Swiss Miss, the boxed mix that smells and tastes like snow days. It still comes in pouches printed with lo-fi photos and inspirational slogans like "Create the Moment." There is nothing fresh or fancy about it, and that is the point — you can drink it everyday and never get tired of it.
The company has expanded its portfolio some, but it's never gone full Starbucks with ridiculous flavors. (Swiss Miss has also stood strong against the pumpkin-spice onslaught.) Along with the basic Milk Chocolate, there's also Rich Chocolate (self-evident), Caramel Delight (part of the Indulgent collection), Simply Cocoa, and not one but three Marshmallow varieties. These include the Milk Chocolate with Marshmallow, Marshmallow Lovers, and Marshmallow Madness, which approximates what would happen if you poured Lucky Charms into your hot cocoa. The tiny little marshmallows are, in hindsight, objectively bad, but they are a quintessential part of the Swiss Miss experience.
As with all things like this, what makes Swiss Miss a truly great American beverage is its imperfect jankiness. There is the fact that, try as hard as you might, it is humanly impossible to make all the mix dissolve into the milk. Instead, some — hopefully a lot — of the powder will clump together at the bottom and form what you might call the cocoa dregs, which you will then actually scoop up and eat and enjoy the same way you did when you were six. Ideally, when all this is happening, you'll be in your sweatpants, sitting on a sofa, watching some logs burn.