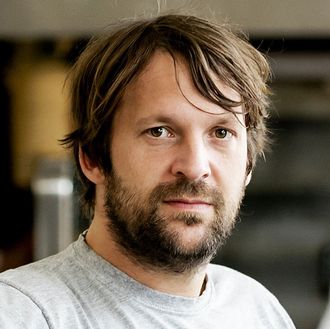 Celebrity chefs like tacos, too.
Photo: Robin Van Lonkhuijsen/AFP/Getty Images
René Redzepi will close the original Noma for good at the end of the year, but before reopening the restaurant, he and his former sous chef, Rosio Sanchez, will bring the traveling culinary show to Mexico. Over the last couple years, the Danish chef has made a thing of playing "where in the world is René Redzepi?" by bringing his restaurant to other countries — first Japan, then Australia — for buzzy, extended pop-ups. After a three-day stint in Tennessee in February, Redzepi and his merry band of foragers will head to tropical Tulum in the Yucatán, where tickets will cost you a very pricey $600, before tax and tip. Everything will be cooked over the fire and there will be, Redzepi tells Bloomberg, bugs, plantains in a clam-ceviche dish, and masa. Reservations go live Tuesday, December 6, at 10 a.m., and can be booked here. As in Japan and Australia, the international culinary cognoscenti will go after them like foie gras–infused hot cakes.