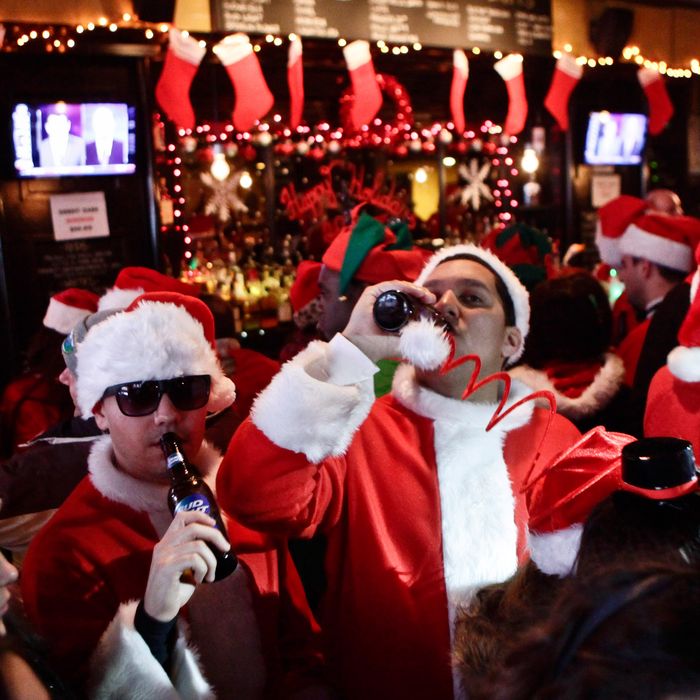 Beware: The Santas will emerge again this Saturday.
Photo: Kena Betancur/Getty Images
SantaCon, the day when adults in Santa costumes gather together to terrorize New York streets, is back on Saturday, December 10. Of course you want nothing to do with it, so it's lucky that organizers have once again revealed their plan of action in advance — allowing you to easily avoid the shit show. This year, the red-and-green horde will descend on 45 different bars in midtown, the Flatiron District, and the East Village.
If past SantaCons are any indication, residents can expect puke, passed-out elves, and fighting Santas. The organizers haven't released the names of all the places they will invade, but bars to stay far away from include Ainsworth Park, Bar 13, Madison 59 Tavern, Slake, Solas, and Webster Hall. Stay safe out there this weekend, everyone.