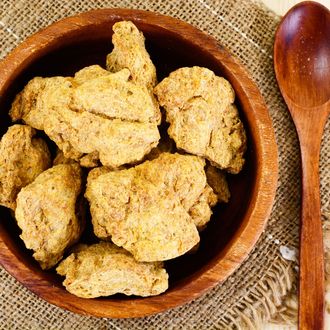 Lies! Deception!
Photo: Art Cook Studio/Getty Images/iStockphoto
Alarmed by the growing tide of veggie burgers sweeping the planet, one German politician has decided he can no longer stand idly by — agricultural minister Christian Schmidt has come out hard against vegetables disguised as proteins. He's arguing to the German newspaper Bild that the use of meat names for plant-based foods should be "banned in the interest of clear consumer labeling." Clearly infuriated by this protein posturing, he adds that he's no longer willing to tolerate "psuedo-meat dishes" masquerading as the real deal.
This isn't the first time that Schmidt has made a call to action against vegetables. He did so in October, when the German Vegetarian Association dismissed his hostility, arguing that this really isn't a big deal. But maybe he feels added urgency to act again, as even in schnitzel-crazed Germany revenue for vegan and vegetarian food grew more than 100 percent while the demand for all things meat fell by 10 percent from 2010 to 2015.