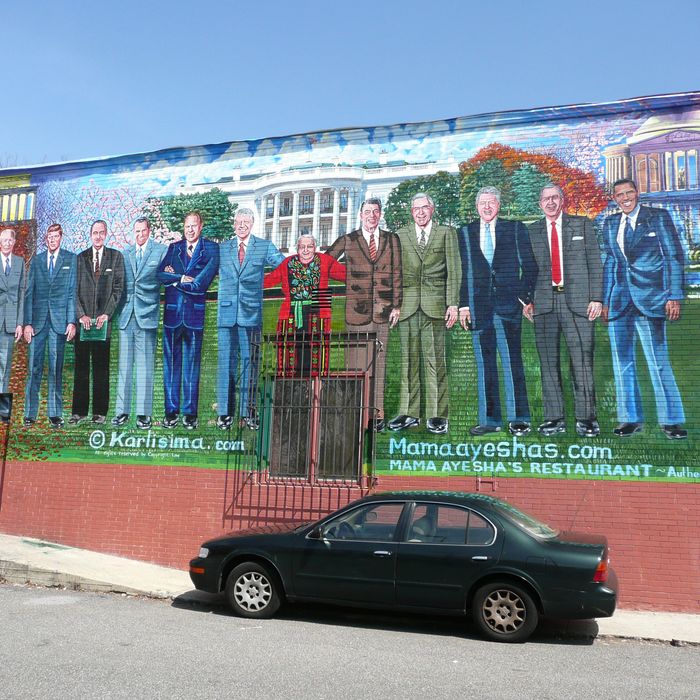 Plenty of room to Obama's left, too.
Photo: Angela N.
Mama Ayesha's is a restaurant in D.C. best known for its giant wall mural that drops the eatery's founder in the middle of every U.S. president since Dwight Eisenhower, including the only one who's ever resigned in utter disgrace. It's exhaustively patriotic, in other words — it's set on the White House lawn and squeezes in a bald eagle, the Lincoln Memorial, the Washington Monument, cherry-blossom trees, the Capitol Building, and multiple American flags.
What it won't have is America's 45th president, "Mama" Ayesha Abraham's family told the Washingtonian yesterday. The way they see it, she exemplified "the American dream" as a female Muslim Palestinian who emigrated to America and became a successful businesswoman, which, even being generous here, would give Trump about 12 reasons to keep an eye on her. A family member claimed that "Our official position is that it is not in the budget," probably with heavy use of air quotes. And who knows, that might be true: "Accurately" depicting the future POTUS in an image is not an easy task!