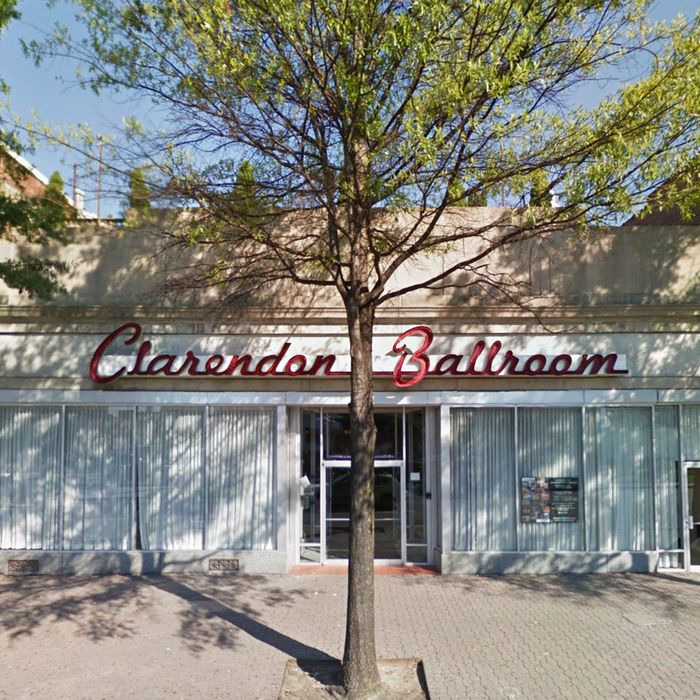 Clarendon Ballroom.
Photo: Google
Pizzerias have to worry about getting dragged into the Pizzagate hoax, and now a nightclub near Washington, D.C. says it's been inundated with harassment after refusing to host an alt-right inauguration party. A manager at Arlington, Virginia's Clarendon Ballroom says it has been on the receiving end of threatening calls and online comments since declining to host a pro-Trump inauguration party, called DeploraBall, organized by members of the alt-right.
According to Clarendon, the venue was first contacted by a man who said he wanted to throw an inaugural party for a group called The Citizens for Trump. The venue sent along a proposal for the party but on Tuesday discovered that it would be hosted by a group called the Deplorables. Over 500 tickets to the event were sold despite the fact that, Clarendon says, a contract was never being signed.
The harassment started after organizer and alt-right meme guy Mike Cernovich tweeted that the nightclub "caved to left-wing pressure" and, later, that "they were harassed by Hillary supporters." Operations director Adrianne Freshman, who was contacted about the party, tells NBC Washington that he has been "blocking people and deleting hundreds of slanderous, dangerous, vulgar, and threatening posts and tweets, answering threatening phone calls" the entire day.