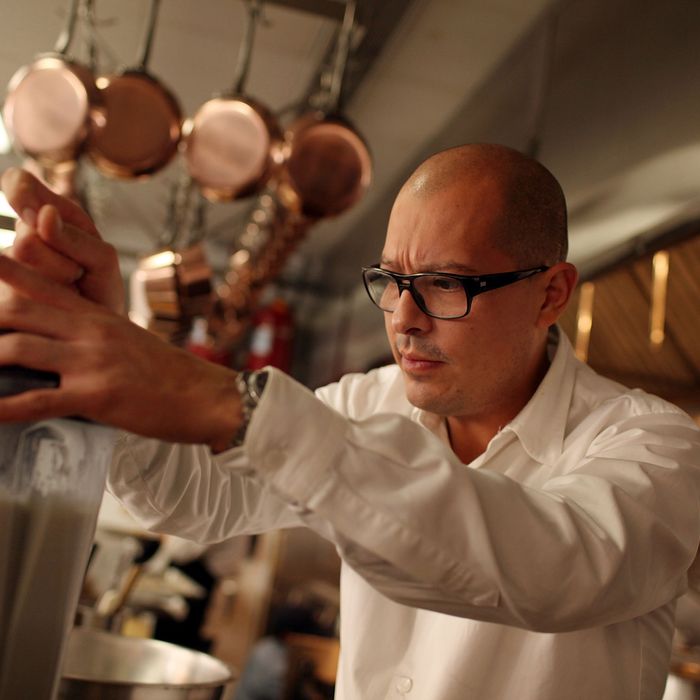 César Ramirez at the original Chef's Table.
Photo: Spencer Platt/Getty Images
The rumors were true. This week, chef César Ramirez quietly relocated his lauded Chef's Table at Brooklyn Fare to the high-end grocer's Manhattan location. It was Brooklyn's only three-Michelin-starred restaurant before Ramirez decamped for midtown, serving a pricey tasting menu that New York's Adam Platt called one of the city's best. An employee tells Eater that the move happened on Tuesday, with only staff and guests with reservations being alerted, but that the downtown Brooklyn location is not permanently closed. Owner Moe Issa tells the New York Times that the Brooklyn restaurant will reopen in a few weeks following renovations. At 34 seats, 16 of which are at tables, the new location will have almost twice the capacity of the original, which was originally supposed to be home to a restaurant helmed by chef Jared Sippel. Those plans didn't pan out, and Ramirez apparently decided to take it over himself.
This post has been updated throughout with new information.