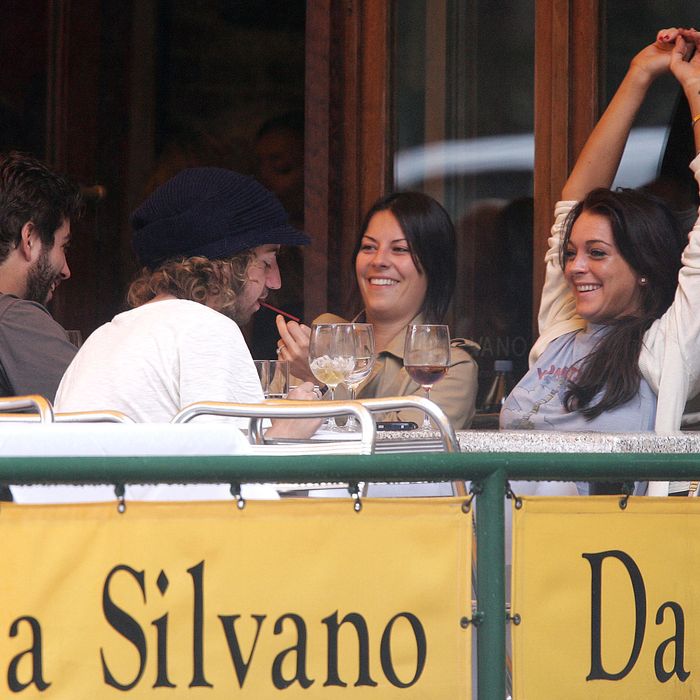 The restaurant was one of Lindsay Lohan's many regular stops in the mid-00's.
Photo: James Devaney/WireImage
The nature of heat is that it cools and the nature of restaurants is that they close. This week, after 41 years, Da Silvano, the old Italian celebrity canteen in the West Village, cooled for good. As Silvano Marchetto told the New York Post's Steve Cuozzo, "we're closed forever."
When a thing reaches its end — a person, a restaurant, a relationship — it rarely behooves any interested party to parse out the exact cause. Even if it's discovered, it isn't very enlightening. And more often than not, it's a million cracks that break the pane. In Da Silvano's case, Marchetto has explicitly laid the blame of the restaurant's closing at rising labor costs and a rent that has metastasized from $500 when he first took over the restaurant — then a red-sauce joint called Bimbo's on a dicey stretch of Sixth Avenue — to today, when rent is $41,000 a month. (As has been noted, however, any potential outrage should land with the landlord, not with labor costs.)
Of course, the rent is too damn high. But more saliently, the machinery on which Da Silvano operated has gradually seized up and broken down. Da Silvano is mostly a victim of the transformation of the celebrity-industrial complex. At its essence, and perhaps its best, the yellow-awninged restaurant served as a stage on which celebrities could enact their own fame within a civilian context. It was an IRL version of Us magazine's "Stars—They're Just Like Us."
The paparazzi shots that kept Da Silvano in the public eye were the result of a complicated economy of fame. Celebrities, desirous of a little PR bump, would (or would have their publicists) arrange a table at Da Silvano. Silvano himself, or a minion, or sometimes the publicist would then contact a representative of the media — usually Marchetto's greatest champion, the Post's Richard Johnson — who would dispatch a photographer or arrange for an item to appear in "Page Six." (It's worth noting that it was Johnson who kept Da Silvano in business and the Post's Steve Cuozzo who announced its passing.)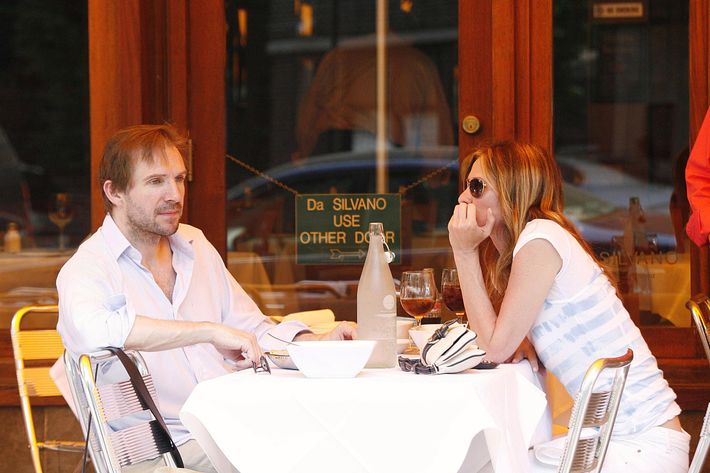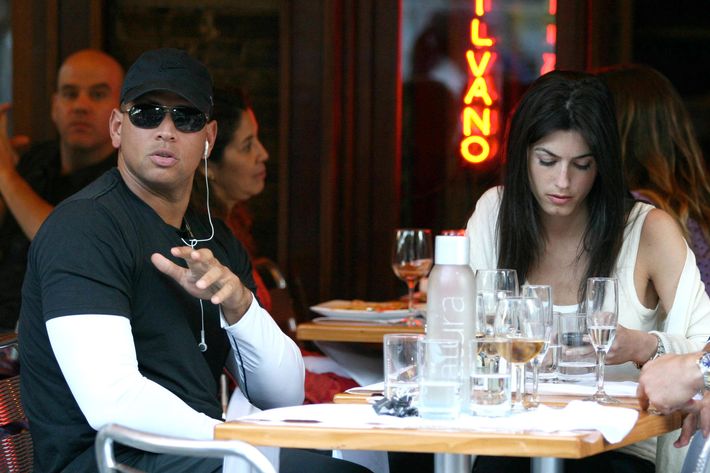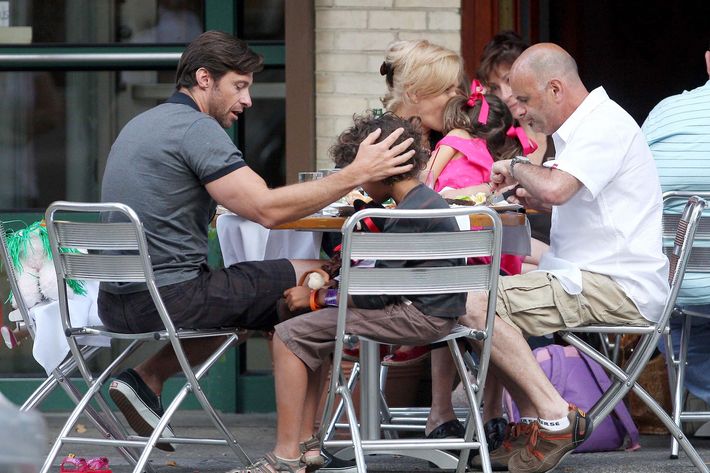 It was always a fragile ecosystem. If any of the principal parties changed status, from hot to not, the table would tumble over. In this case, every entity — the media, the restaurant, and notions of celebrity — lurched toward obsolescence with existential panic. With the proliferation of online gossip sites, "Page Six" went from arbiter of celebrity to just another voice among many. With an abundance of very good restaurants trying very hard to make very good food, as well as a plethora of regional Italian cuisine readily available, Da Silvano's menu of solid singles seemed quaint and uninteresting. In addition, Marchetto's own brand of louche boys-will-be-boys Italian masculinity grew increasingly distasteful. And many of the celebrities who once frequented the restaurant meanwhile have either died, faded, or opened restaurants of their own.
More fatally, perhaps, celebrity itself has grown flatter. As fame moved from derivation in a specific genre — i.e. movie stars, producers, musicians — to a more generalized sense of tastemaker-ness, the appearance at restaurants has become yet another avenue through which a celebrity can express his or her level of discriminating taste. Hence Estela is a hot spot and Mission Chinese and Carbone and Little Park not only because the heat those places generate, but more importantly because they are good and now those two things are rather tightly aligned.
But just because something is no longer what it once was, it nevertheless was at some point, and the point of a eulogy is to appreciate the latter. Forty-one years is a long time and for much of its existence Da Silvano was one of those magical New York rooms. In 2008, whilst on assignment chronicling Marchetto's feud with his neighbor, Bar Pitti's Giovanni Tognozzi, I came across a set of heavily damaged guest books Marchetto displayed on a bookshelf like the Book of Days. (Who, besides monuments, museums, and inns even have guest registers anymore?) It's touching now to page through, and it shows tidily how much times have changed.
"Yummy Yummy!" wrote Madonna, before she went gluten-free. On St. Patrick's Day in 1998, Emma Thompson wrote, "Silvano, your corn beef and cabbage is just so italian. With love and baci." Joaquin Phoenix, always weird, wrote, "[Director] James Gray is the irrefutable king of cinema. Never forget the King. Long live the King." On October 14 1998, Jack Nicholson drew a not-half-bad sketch of Silvano. Ten years before his death, Mike Wallace wrote, "Happily superbly worth the interminable trip downtown from 'way up at the edge of Harlem.'"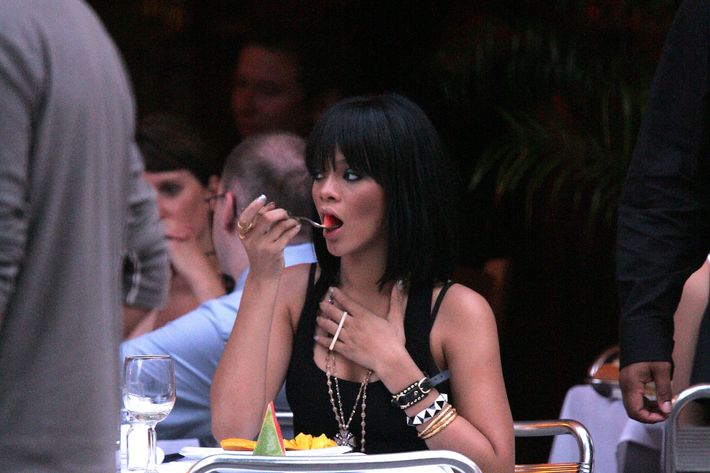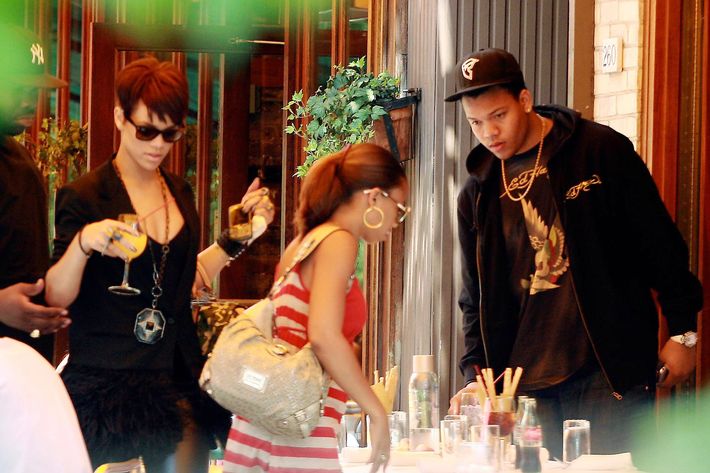 "I arrived an actress and left a mermaid," wrote Sigourney Weaver in 1998, "Your turbot was out of this world." Then, because Mark Knopfler had signed the facing page, she added "P.S. I love Dire Straits!"
The role call on one specific night — February 13, 2002 — shows how magical and fleeting the conclave at Da Silvano's could be. "The Hot Spot of New York," someone wrote, before adding the following had "consumed mass quantities"
"Donna Dixon, Tom Freston, Sam Waksal, Graydon Carter, Frank McCourt, Fran Drescher. Dennis Leary, Jerry Inzerella [sic] and Prudence [Solomon] Robert Evans, Jim Wiatt."
A gathering like this will never happen again. Some, like Waksal the pharmaceutical titan who went to prison for six years for insider trading, have been disgraced. Others like Freston the former CEO of Viacom; Wiatt the former head of WME and Gerard Inzerillo, once head of IMG, are no longer in the jobs that gave them a seat at the table. Dixon, an actress, has retired and moved to Virginia. Frank McCourt is dead. Graydon Carter is still around but probably at his own place around the corner.
Of course, gatherings like these still happen somewhere, only the names have changed and the food on the table comes from a different kitchen. Wherever that is — the "hotspot of New York" now — let its operators take note that eventually it, too, will sputter out just like Da Silvano. The table will then be cleared and reset, and the party will begin again.