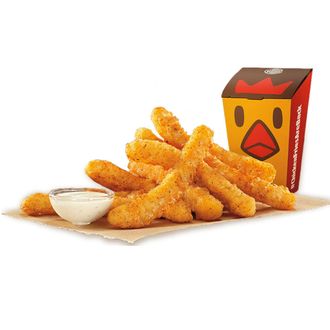 Took a little while (22 months, if you judge them against McDonald's), but Burger King finally wants to join the cool kids in fast food's safer-meat club. According to Reuters, the Whopper-maker and Restaurant Brands International's other chain, Tim Hortons, both plan to ditch chicken raised with antibiotics that are seen as "critically important" to human medicine. Your chances of contracting a mutant pathogen will be hugely diminished at American locations by next year, but the company says Canadians visiting either joint will continue playing the superbug sweepstakes until 2018.

Public-health experts now go into full-on freak-out mode when discussing the toll the overabundance of human antibiotics in livestock could eventually have. Most of the big fast-food chains and even suppliers like Tyson have pledged to stop as a result, and this bleak doomsday scenario is apparently what pushed Restaurant Brands to pull the lever. "We believe that it is important to reduce the use of antibiotics important for human medicine in order to preserve the effectiveness of antibiotics in both veterinary and human medicine," the company said in a statement, though a rep adds they're only eliminating drugs that are "the most critical" to human medicine from their supplies.
Hopefully that's enough! Now Burger King can focus more fully on eliminating the no-doubt vast array of radioactive chemicals found in its Fiery Chicken Fries.