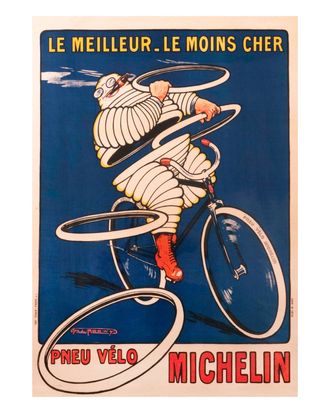 The results are in, and the skinny red guidebook everyone claims to not care about continues to have a major impact on the city's dining scene. Once again, the same six restaurants have retained Michelin's top ranking of three stars. Prospective diners in Singapore and Geneva are no doubt speed-dialing Brooklyn Fare and Masa, while others frantically tap their iPad screens trying to scoop up any available tables at Eleven Madison Park, Jean Georges, Per Se, and Le Bernardin. Yet among native New Yorkers, the guidebook's selections continue to seem absolutely baffling. So why does everyone still pay attention when it's released?
For those restaurants that continue to occupy the most coveted spots on the list, there is plenty of reason to celebrate. Inclusion in the guide ensures a steady stream of customers, it's meaningful feedback for all the long hours of grueling work that are required at any high-end restaurant, and the tradition of "Michelin" still carries weight for chefs who grew up dreaming of the achievement.
Even Anthony Bourdain, a frequent cynic of all things institutional, is willing to toast the guide for his pal Eric Ripert, who's kept his immaculate three-star rating.
For everyone else, perhaps the best thing that can be said about the annual arrival of the guide means a few new, unexpected restaurants will be included in the widely seen star rankings, and that this awareness will be good for the hospitality business in general. Dining patterns will be disrupted, maps may be redrawn: A German Michelin completist, for example, will now head out to Bushwick to check out Faro, which just landed its first star, and can help fill Günter Seeger's dining room once she gets back to Manhattan. But year in, and year out, the book's changes are so minor as to be almost insignificant. For the 2017 edition, there's no change at the top, minimal happenings on the two-star level, and a handful of random shake-ups among the one-stars. The message is muddled, and even if Michelin results are an incomplete picture of what makes eating in New York wonderful, it's unclear why — or even if — that's the case.
The guide's flaws are obvious to anyone with even a passing interest in New York's restaurants. There's the perpetual, baffling absence of Sushi Nakazawa. Gabriel Kreuther and Del Posto are firing on more cylinders than their single stars suggest. Le Coucou opened mid-June; Aska 2.0 debuted the last week of July. The latter got two stars, while the former is unmentioned, even though the restaurant has received universal acclaim. The list of perceived snubs goes on: Mission Chinese Food, Mr. Donahue's, Estela, and Olmsted are all held in exceedingly high regard by everyone except Michelin.
So why do people — industry watchers and diners alike — still care so much when the guide's results are announced? ("Michelin NYC" and its variants remain some of the most popular search terms that bring people to this site.) For starters, flawed though it may be, it's still a list of good restaurants. Facebook users loves a ranked list, and on Twitter, shock, complaints, and quibbles keep the conversation going. A great ranking can also still send ripples throughout the industry. Think of Chef's Table at Brooklyn Fare. The Times' 2011 three-star review and New York's own Adam Platt's three stars in 2010 didn't move the needle for César Ramirez's ambitious chef's counter so much as the guide's surprising anointment of top honors in the 2012 edition (a distinction the small restaurant has since maintained). Suddenly, the idea of a highly acclaimed kitchen with a bare-bones staff and a zero-square-foot dining room was very viable, and inspired dozens of similar business plans.
Let's not also discount the idea that all of the obvious exclusions in the guide are expert-level trolling on Michelin's part. The books have always been a major PR move for a company that otherwise has nothing to do with restaurants, in which case the ultimate goal is to assemble a list that will draw eyeballs and create conversation. And besides, the guide doesn't exist for New Yorkers at all. We know which restaurants are good. A rep for Masa, which ably exhibits all of the precision and pristine luxury you'd expect from its three-star status and exorbitant price tag, estimates that 40 percent of the restaurant's guests are tourists or visitors to New York.
It's entertaining to pick apart Michelin's guides, but with the reach that it has, and the attention that surrounds each annual iteration, the people who put it together could be doing so much more. Nobody really needs to be reminded, yet again, that Del Posto is a very good restaurant. Instead, at a time when the future is uncertain for restaurants that rely on immigrant labor — which is to say 100 percent of restaurants in New York City — the Michelin guide isn't a good predictor of where the industry is headed. And, more problematically, it's not particularly useful as a list of restaurants that could really use our business, even though it's still got an audience that seems willing to listen.