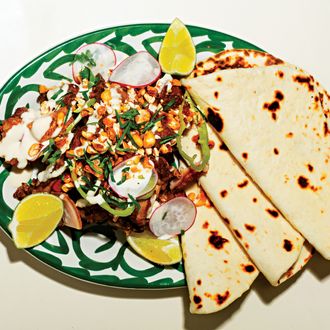 Carnitas with corn nuts, white sauce, and housemade flour tortillas.
Photo: Melissa Hom
Gerardo Gonzalez is playing with scale at Lalo, the "New Age '70s Mexican diner" he opens for dinner this Thursday in Chinatown — and that's not just referring to seating capacity (47, versus the 15 bar stools that occupied his former home, El Rey Coffee Bar & Luncheonette). The menu caters to variously sized appetites (and parties) with dishes that range from a nearly four-ounce dry-aged strip "baby steak" to corn-nut-strewn carnitas portioned for "single," "lovers," and "familia." The chef hopes to escape the tyranny of traditional dining with a mix-and-match, choose-your-own-adventure format. "I'm not a fan of coursed-out meals," he says. "I think they can be a little boring."
The same cannot be said of Lalo's flavor profile: a Mex-American core seasoned with accents from Japan, the Middle East, and even the Ashkenazi-Jewish tradition (see the toasted-kasha salad with caramelized-onion agrodolce and the smoked sable in the coconut clam chowder). But there's also a very contemporary vegan Caesar with nutritional yeast and seaweed; cannellini transformed into black-bean dip with squid ink and black garlic; and, courtesy of pastry chef Lexie Smith, sweets like braised pumpkin with candied panko and queso fresco.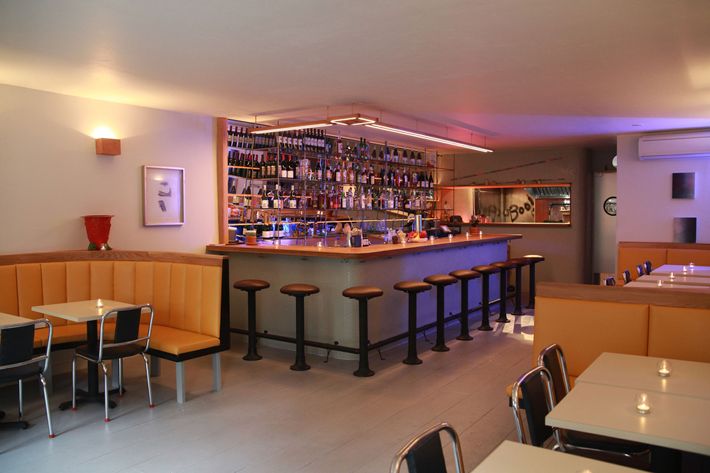 Lalo (Gonzalez's own nickname, the diminutive of Gerardo) also has a full liquor license, and the bar follows the kitchen's border-crossing lead: The wine list coins a whimsical new appellation, Calispanya, juxtaposing Old and New World approaches, and cocktails incorporate trendy-healthy ingredients like aquafaba and whey. Gonzalez has a soft spot for the vanishing New York lunch counter, and his eclectic daytime menu pays homage with corned-pork Reubanos, a doner kebab–al pastor mash-up, and a $15 lunch combo.
Check out their menu for dinner, dessert, and beverages.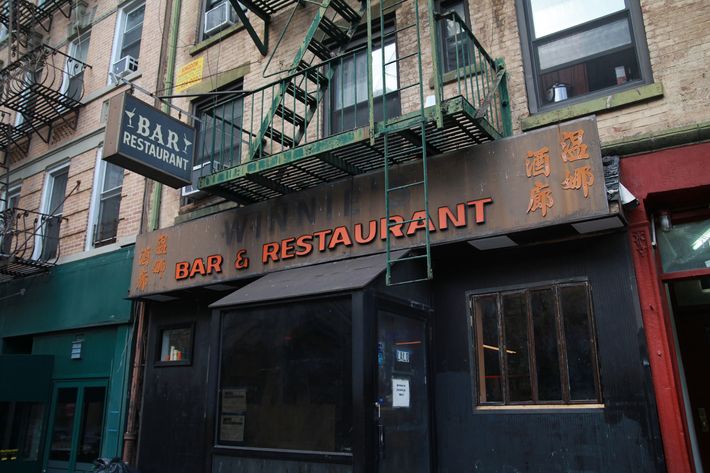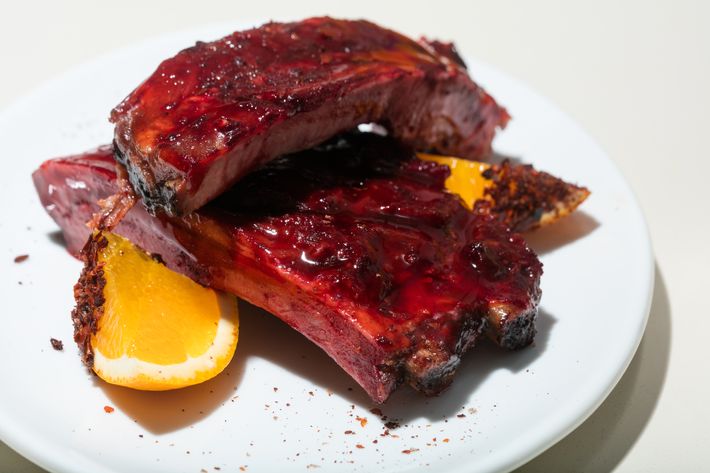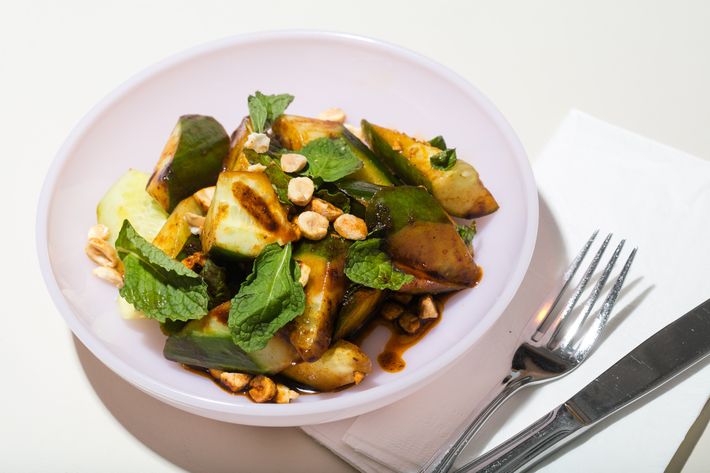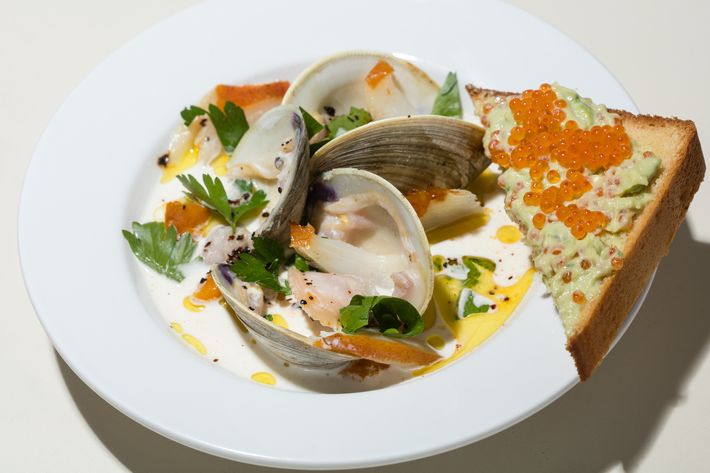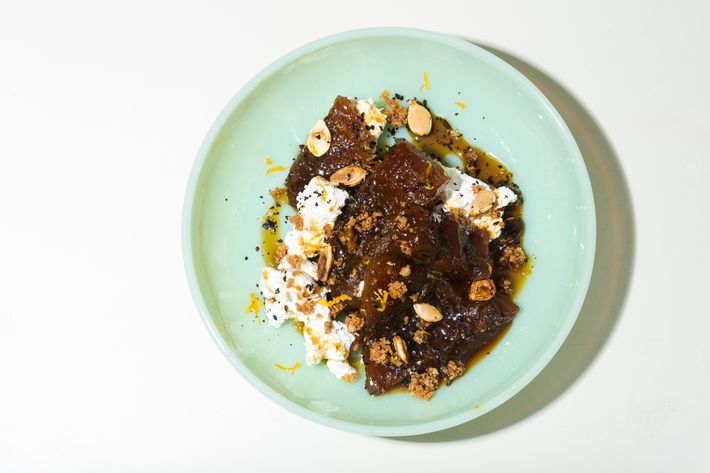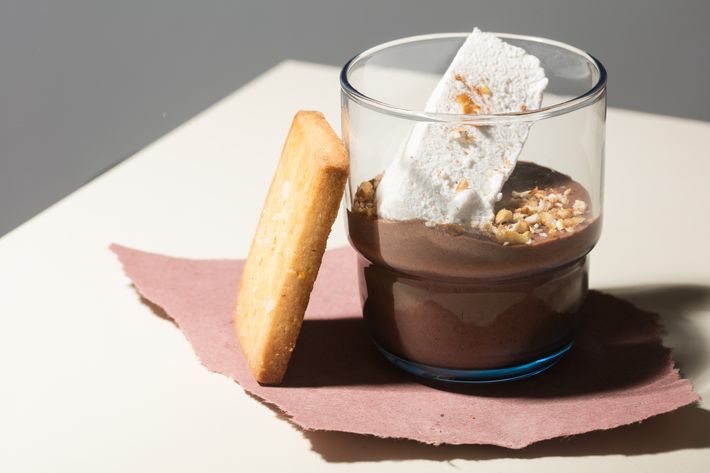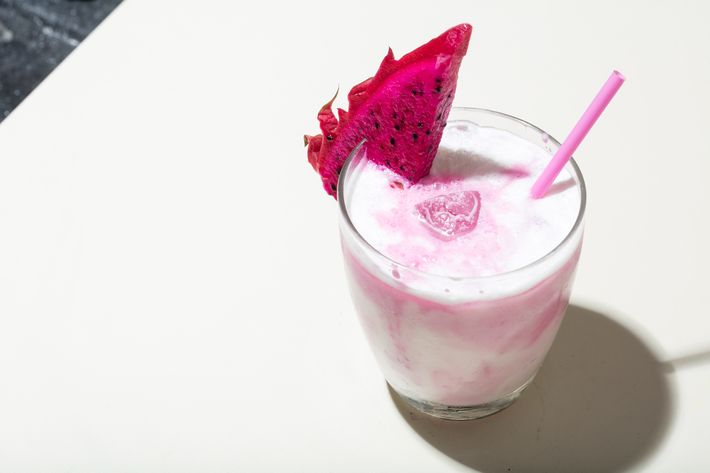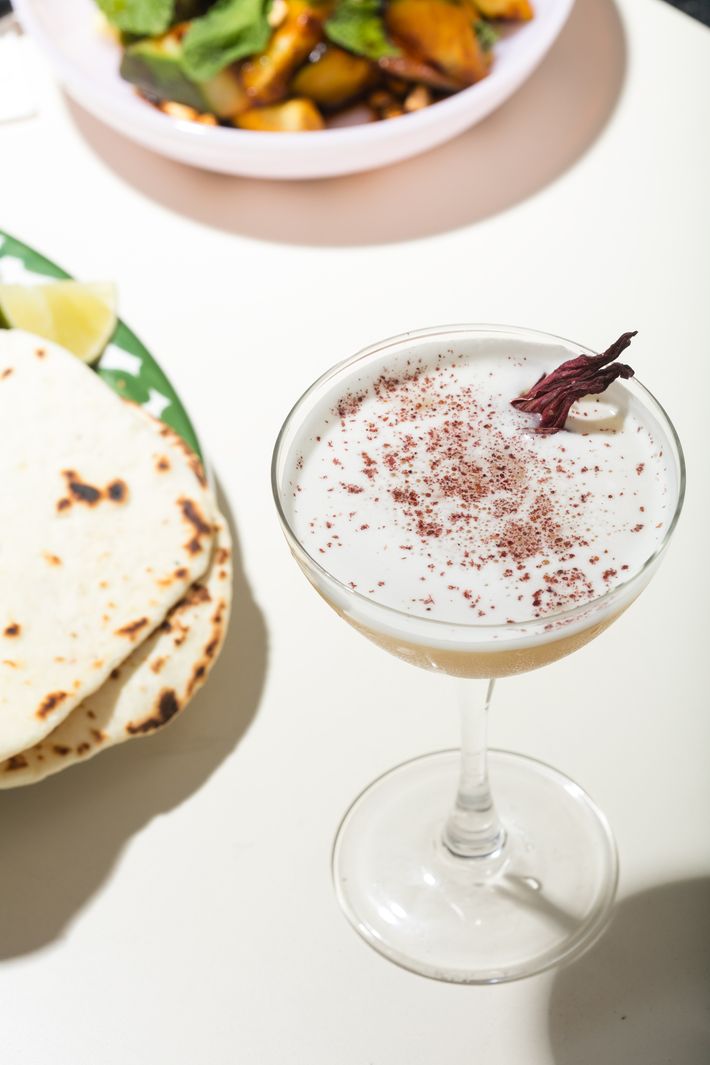 104 Bayard St., nr. Baxter St.; 646-998-3408
*A version of this article appears in the November 14, 2016, issue of New York Magazine.