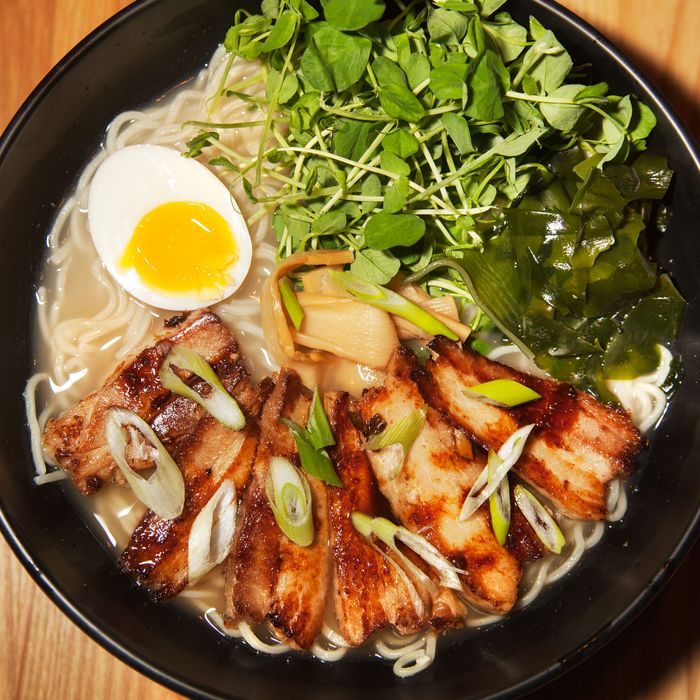 The shirodashi pork ramen: pork belly marinated in bulgogi sauce, chicken broth with dashi and miso, seasonal greens, scallions, wakame, menma and half a tea-stained egg.
Photo: Konstantin Sergeyev
New York is — there's no question about it — saturated with great ramen. But that hasn't stopped city slurpers from itching for an outpost of London's obsessed-over noodle chain Wagamama, especially since it landed in Boston nearly a decade ago. It enjoys an unusually sterling reputation for a pan-Asian noodle chain and its fans include Dave Chang, who credits a meal at one of the London locations with inspiring him to become a chef. Now, New Yorkers' wishes will be granted this Wednesday, when Wagamama opens its first location here. And this is just the beginning, as a second East Village restaurant has been in the works since summer.
Naturally, it's going to be big. The restaurant, which overlooks Madison Square Park, occupies a sprawling three-floor space. It features the trademark Wagamama aesthetic that influenced Chang: an open kitchen, communal tables, and stools. As for the food, the fusion-y menu is straight-up '90s retro, sort of like the best possible version of that suburban Japanese restaurant you went to with your parents. The ramen here isn't yuzu-shoyu with chicken chashu, but instead inspired by Indo-Chinese chili chicken or served with pork belly marinated in Korean bulgogi sauce. Some dishes are more straightforward, like pork-and-water-chestnut gyoza, but that border-crossing style is well-represented across the menu. It's seen in sides like steamed buns with Korean barbecue beef, teppanyaki dishes like teriyaki soba, grilled duck donburi, and green curry made with coconut and lemongrass.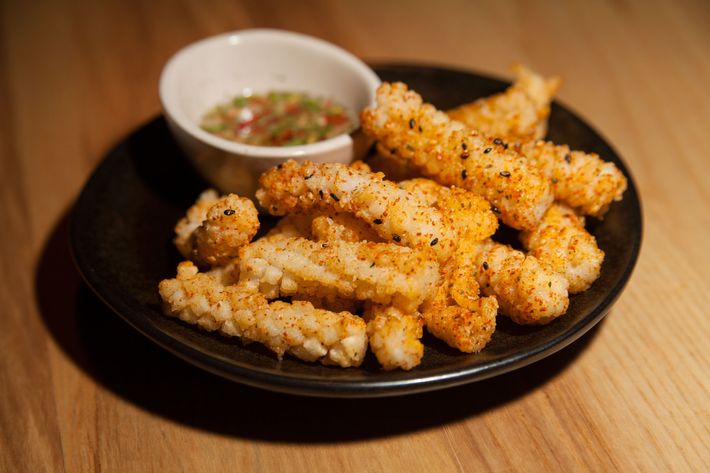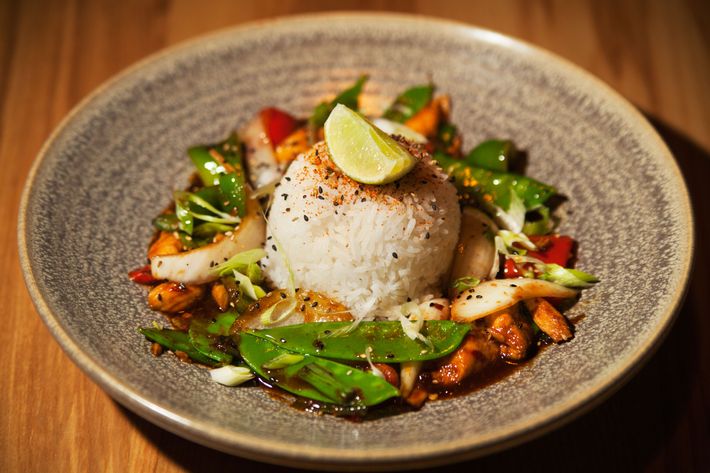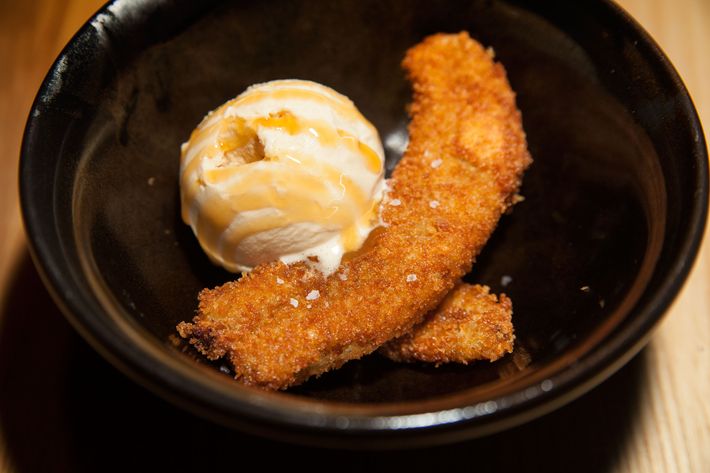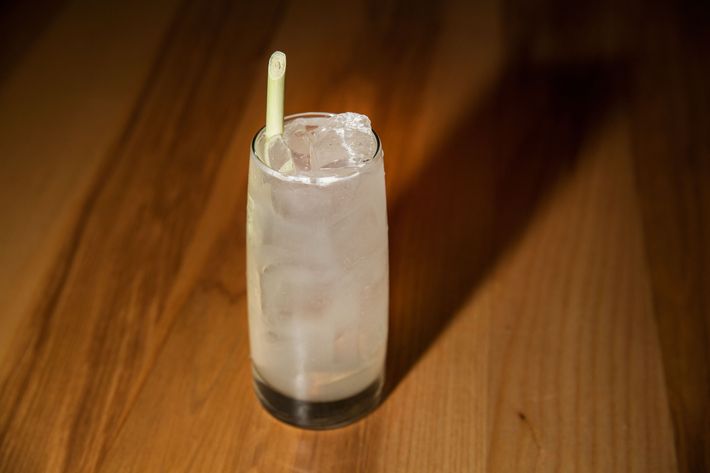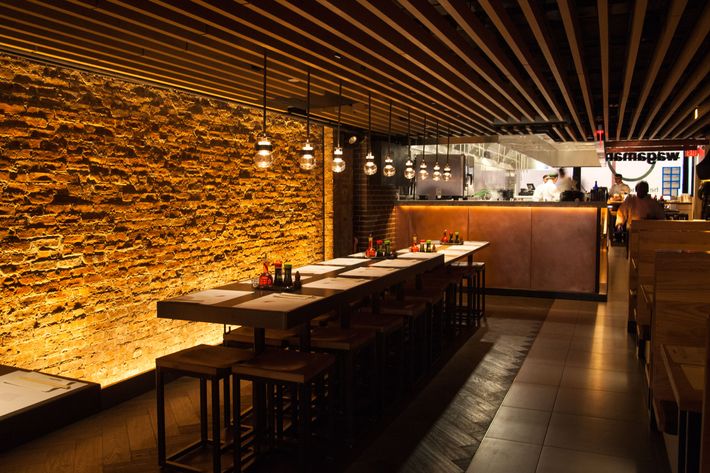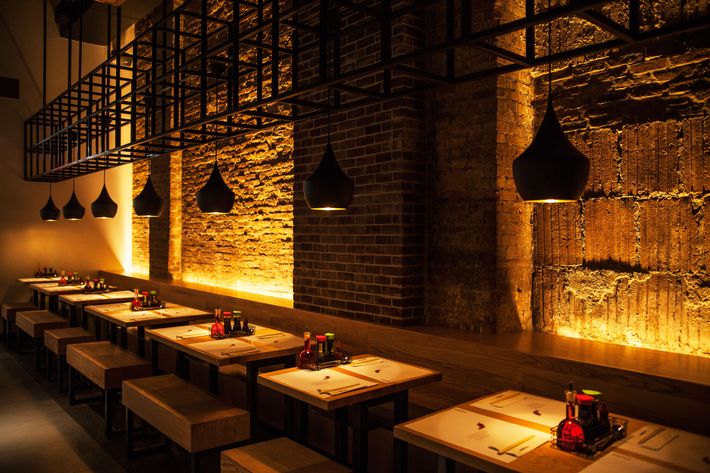 Wagamama, 210 Fifth Ave., nr. E. 26th St.; 212-920-6233