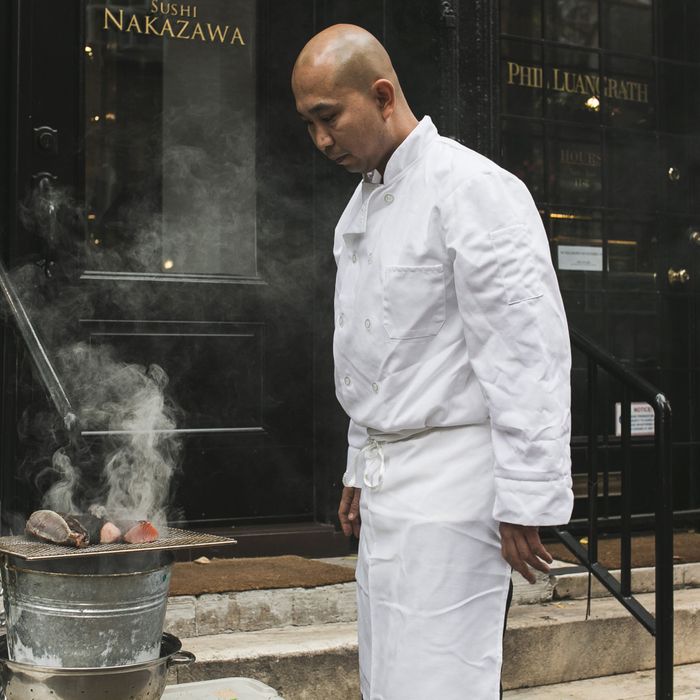 The Trumps finally found someone else willing to open a restaurant in their D.C. hotel.
For the last year, President-elect Donald Trump's D.C. hotel project — Trump International Hotel — has struggled to find restaurants after operators José Andrés and Geoffrey Zakarian abandoned their projects on the heels of racist remarks Trump made to launch his presidential campaign. Eventually, the hotel team signed BLT Prime and abandoned plans for a second restaurant. Nearly 15 months after Andrés dropped out, the Trump International Hotel has announced a replacement: Nakazawa, a sibling restaurant to Daisuke Nakazawa and Alessandro Borgognone's celebrated Sushi Nakazawa in the West Village.
Despite the slight name variation, the Washington Post reports that the new restaurant will be "extremely similar" to the New York original, and that chef Nakazawa will be at the D.C. location quite a bit, at least when the restaurant first opens.
As for their new landlord, while other restaurateurs were unwilling to work with Trump, Borgognone tells the Washington Post that politics don't influence "how we conduct business" and that Trump's "political views are not our political views."