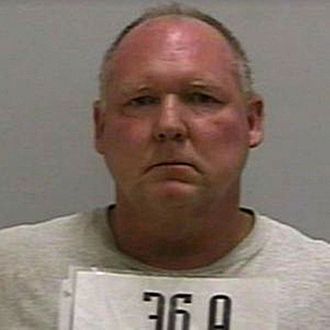 Probably just pay the difference next time, buddy.
Photo: Bartow County Jail
A Georgia man's attempt to haggle down the price of a $2.25 Starbucks refill could cost him his freedom. Police say Ray Shortridge pulled into the drive-through at a Cartersville café Monday afternoon and ordered a refill of his coffee. The employee working the window quoted him $2.25, which the police report notes "didn't sit well with Shortridge, who said the total should be $1.50." The worker says he corrected Shortridge, who gave it some thought and responded by saying, "We will see about that once I get up there."
Once Shortridge pulled up, he had what he described as "a .45 long slide with a six-inch barrel" pointing in the direction of the window, and he reportedly told the drive-through employee, "The price would be $1.50, correct?" This worker — who might want to consider moving into the field of crisis negotiation — didn't budge, explaining again that, no, per Starbucks' refill policy in this situation, he'd have to pay 75 cents more than the total he threw out. Also, he asked him to please "take his finger off the trigger." At this point, Shortridge apparently pulled away from the drive-through, allowing the employee to record his license-plate number.

Police say ultimately the gun wasn't loaded, but Shortridge still got booked with charges of aggravated assault. Employees tell Patch that this wasn't the first time Shortridge "has showed up to the window with a firearm."