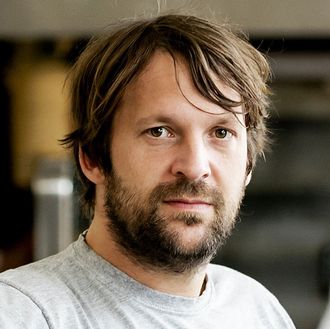 Where will he pop up next?
Photo: Robin Van Lonkhuijsen/AFP/Getty Images
Now that he has (temporarily) closed Noma, René Redzepi has even more time to travel and cook around the world. In February, he'll pop up at Blackberry Farm in Tennessee for three nights, and in April, the New York Times confirms that he'll open the much-rumored "Noma Mexico" for more than one month. He's moving his 90-person staff to Tulum, and collaborating with his former pastry chef, Rosio Sanchez, who operates a taqueria in Copenhagen. He'll also add several local cooks to his team.
While this pop-up will follow Redzepi's fine-dining format — it costs $600 per person — all diners will sit outside "on the cleared edge of the jungle" and Redzepi says his staff will even wear flip-flops (because what's more appetizing than looking at someone's feet?). You can book a table starting December 6, right here.