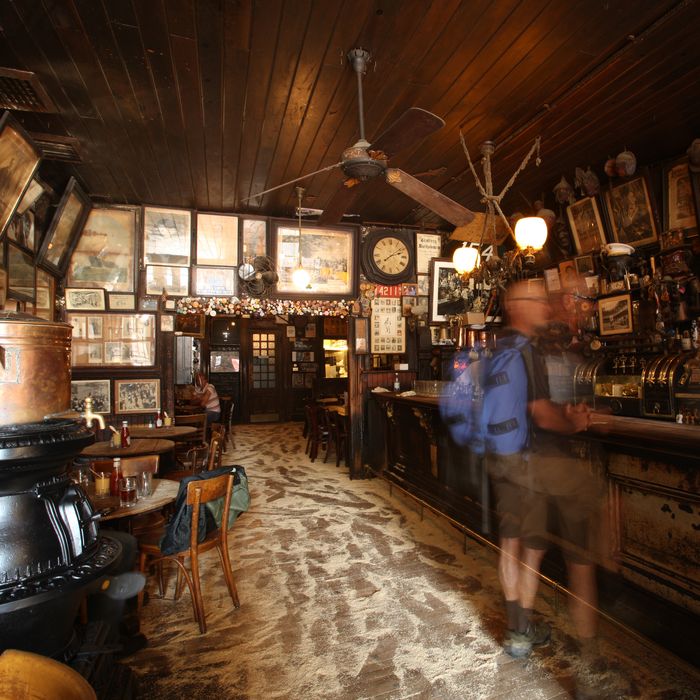 Bad timing.
Photo: Melissa Hom
It's totally understandable if, after commiserating with friends or protesting outside a certain tower last night, you could use a drink or ten. And at times like these, when you're crippled by anxiety, you need a bar that won't put a spotlight on your misery. A bar like McSorley's, the 150-year-old downtown pub that is one of America's oldest and for some reason serves chili made with chickpeas. McSorley's is historically relevant for another reason, though: It notoriously refused to let women enter until 1970, when the late lawyer Faith Seidenberg filed a lawsuit against the bar that led to legislation barring discrimination in public places toward people based on gender. So, considering who was just elected to our highest office, it would actually be a great time to go celebrate Siedenberg and her legacy.
Well, sadly, today, New Yorkers won't have that option.
New York City's Department of Health decided to shut the bar down yesterday. The reasons aren't known, as the bar's inspection has not been posted online yet, but this is one they maybe could have let slide. We hope it reopens soon, since the city needs all the fortification it can get these days.