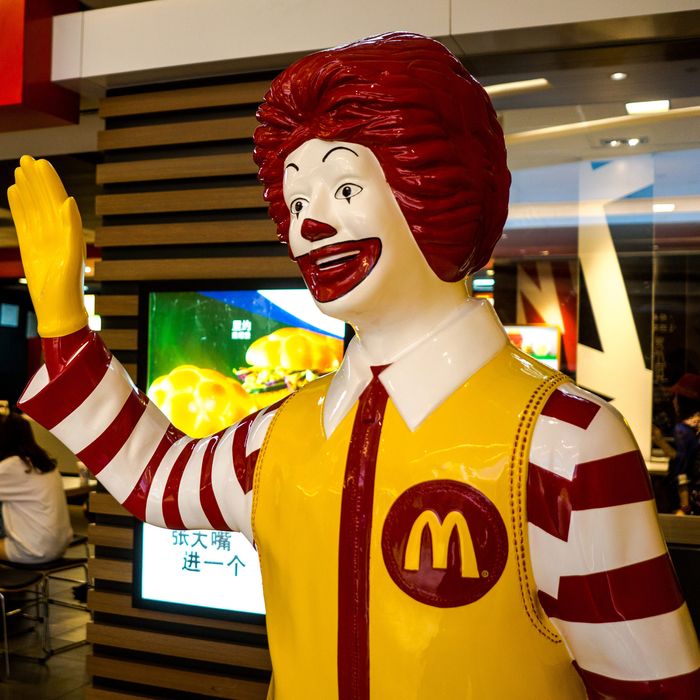 Garçon!
Photo: Zhang Peng/LightRocket via Getty Images
Recognizing that going into McDonald's still feels like entering a pit of despair for most people, the chain's leadership has revealed its latest plan to make people like it again. The idea? Just make McDonald's feel more like proper restaurants, which it's been doing by testing out table service and kiosk ordering at approximately 500 of its 14,000 stores in the U.S.

The chain plans to expand the remodeled McDonald's restaurant across the country, focusing on big-city markets like Chicago, San Francisco, and Washington, D.C. The new look is part of an effort, CEO Steve Easterbrook tells the Associated Press, that's aimed at correcting the fact that when dining at McD's "the initial stages of it can be quite stressful." It's also an attempt to lure in more business, something the chain has been struggling with: Even all-day breakfast, it's most successful recent initiative, hasn't increased customer traffic.