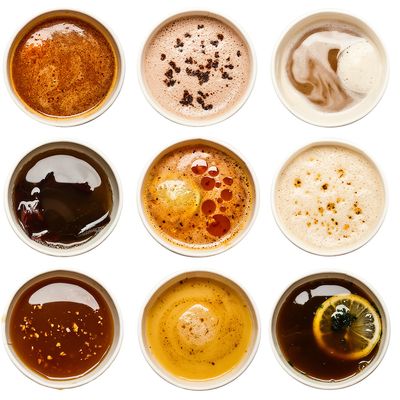 Photo: Bobby Doherty/New York Magazine
"It's not soup!" says Marco Canora. "It's a hot beverage!" For two years, the chef has been trying to get people to recognize the distinction. He's had to inform and instruct. He's had to alert his public to the fact that the superb elixirs he serves in paper cups from the Brodo takeout window attached to his East Village restaurant, Hearth, are not soups but broths, made from slowly simmered bones. And he's had to cajole detractors into thinking of the stuff the way he thinks of it — as a nourishing substitute for whatever caffeinated drink they're already addicted to sipping in the morning and afternoon.
To hear him tell it, he's had some success. Business is booming, with sales up 60 percent in the last year. A seasonal Brodo kiosk just opened at Bryant Park. And this past summer, Canora made a deal with NYU Langone Medical Center to dole out his broth to the new and expecting mothers on the 14th-floor maternity ward. "It's like afternoon tea service," he says. "Every day at 3 p.m., they roll out the cart."
On top of all that, this week Canora opens a full-fledged, 350-square-foot brick-and-mortar broth shop in the West Village, where he'll unleash his new Brodo 2.0 concept: bone broths spiked with "quality fats" — like spiced grass-fed butter, bone marrow, and coconut oil — that get frothed up with immersion blenders. "It's incredibly like a cappuccino," says Canora. "The fats allow me to do an emulsified beverage that's going to help people wrap their heads around the category I'm trying to create, in a way that clear broth just doesn't ever do."
There's more: some new non-frothed broths and a bunch of new add-ins, like smoked dulse and reishi-mushroom powder, in addition to the ones at the original location. Canora collaborated with spice guru Lior Lev Sercarz on blends like a ras el hanout to flavor that grass-fed butter. And there's a wall of herbs designed by Ian Rothman, Olmsted's resident gardener. A bone-broth barista (they don't actually call them that) plucks your choice of fresh peppermint, cilantro, oregano, parsley, or rosemary from the herb wall, pulverizes it à la minute with a mortar and pestle like a Rosa Mexicano waiter on guacamole duty, places it in a cup, pours on the hot broth, and lets it steep for half a minute. "We thought with a store, we wanted to turn up the show," says Canora. "Now we have an experience to give people that we don't have in the East Village. The experience there is just a cup through a window. I want this to feel like an apothecary."
The menu at this brodo supershop allows for build-your-own customization, but the Canora-designed combos (both frothed and non-frothed) sound pretty intriguing. Take, for instance, the Oishi Oishi: It's chicken broth, shiitake tea, reishi powder, roasted-garlic purée, and butter given the cappuccino treatment.
Take a look at some of the broth combos, and check out the menu.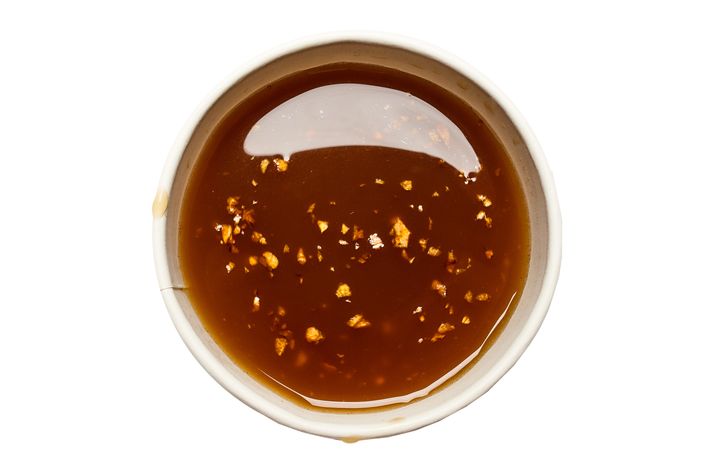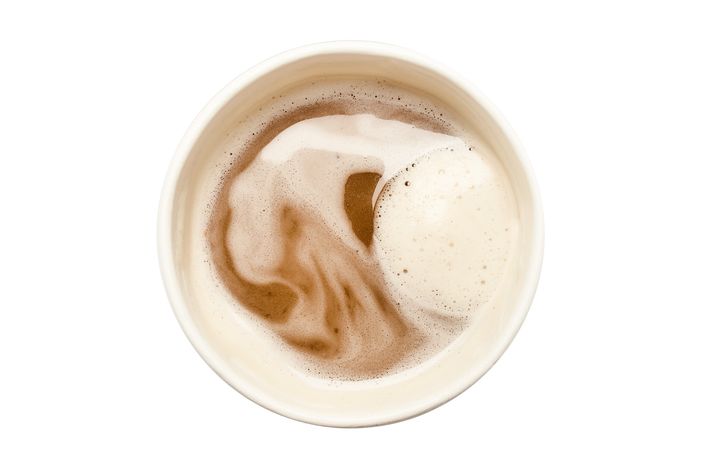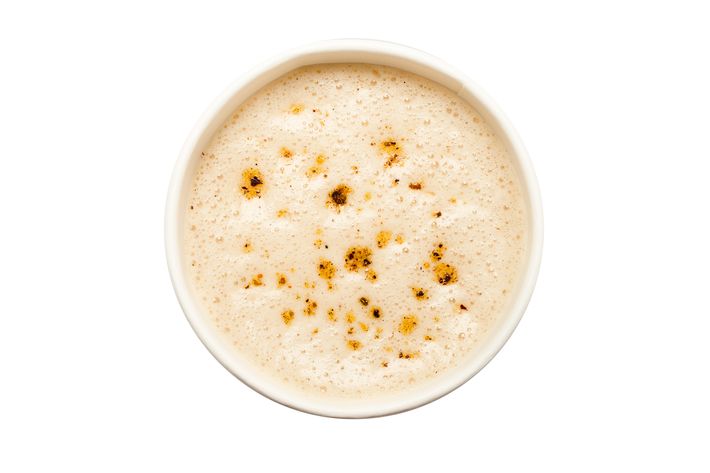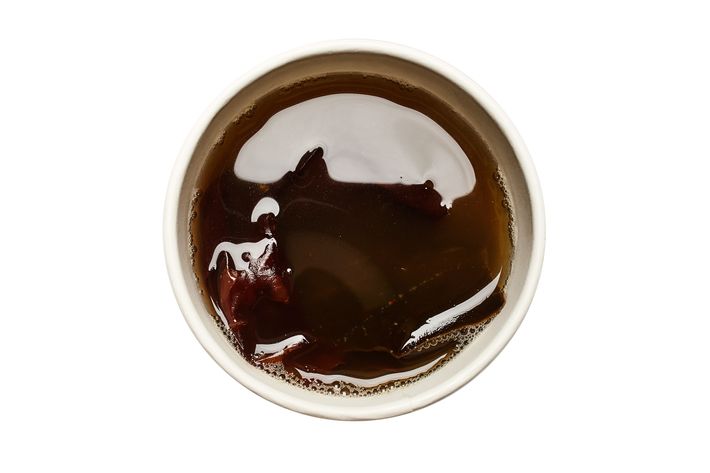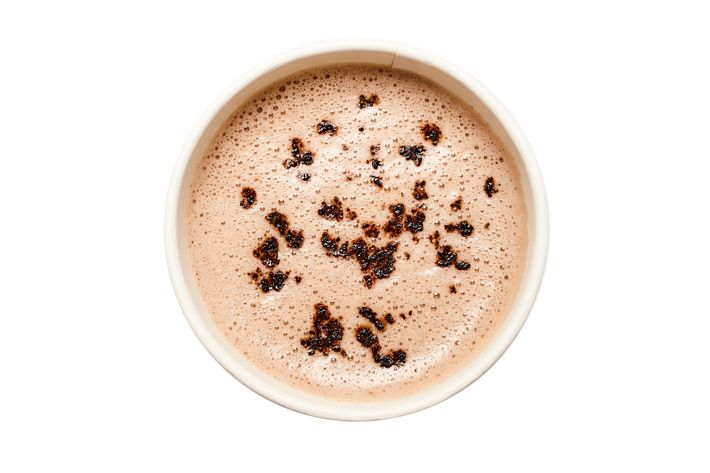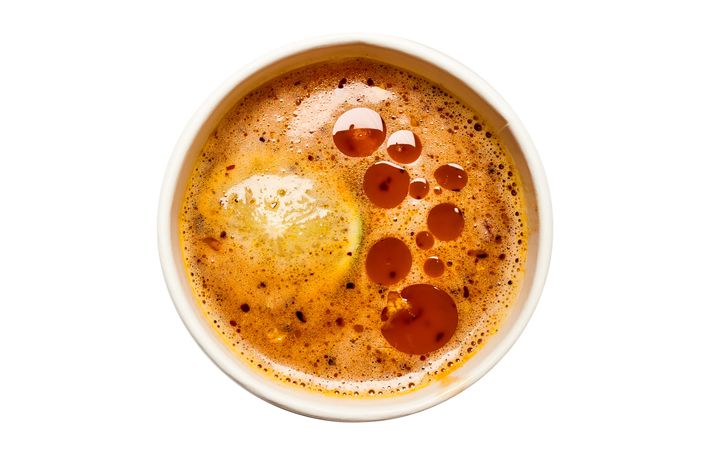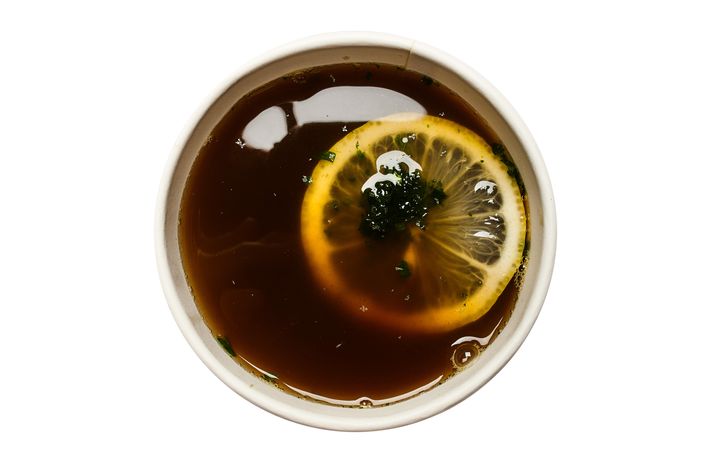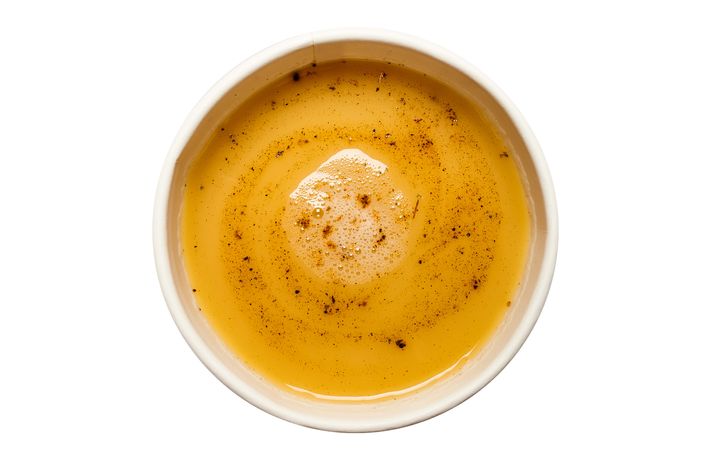 Brodo Broth Shop, 496 Hudson St., nr. Christopher St.; 212-366-0600
*This article appears in the November 14, 2016, issue of New York Magazine.