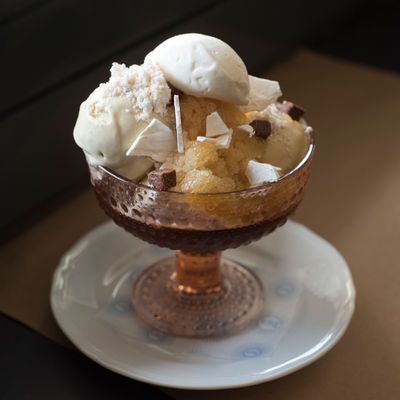 Espresso gelato and homemade meringue, all to share.
Photo: Liz Clayman/Liz Clayman
Chefs use all sorts of inspiration for dishes. It might be something as simple as an ingredient they want to feature, or a painting that prompts a new style of presentation. For a new dessert at Leuca, the brand-new Italian restaurant in Brooklyn's William Vale hotel, chefs Andrew Carmellini and Jason Casey went with something a little more conceptual. Imagine, if you will, it is the 1960s, you're well-dressed and sitting at an Italian restaurant. By some stroke of luck, you have managed to convince Sophia Loren to be your date. What would you order for dessert in a situation like that?
The answer: a sundae built for two that involves espresso gelato, chocolate sauce, caramel crumble, meringue, rum granita, whipped cream, and an extra shot of espresso, poured at the table affogato-style, all served in a wide-mouthed glass coupe. Fittingly, the name even pays tribute to the iconic Italian actress; the menu simply lists the dessert as "the Sophia Loren for Two," and it will run you a cool $14. You'll want some kind of digestivo to go with it.
Of course, there is more to Leuca than gelato, and the menu includes all kinds of things that people love: smoked beets with ricotta salata and hazelnuts, razor clams with salsa verde, and a selection of "southern Italian dips" like ricotta with hot honey. There are pastas, including sea-urchin spaghetti (always a favorite) and a raviolo filled with duck egg. Wood-baked pizza options include a classic margherita and the broccili-rabe-topped Goomah. There's also hanger steak, a mixed grill of lamb, and even a roasted chicken, for two, if you want to see how dish-sharing goes before you move on to dessert.
The whole thing is open to the public as of tonight, so plan accordingly and take a look at some food, as well as the very nice-looking space, in the meantime: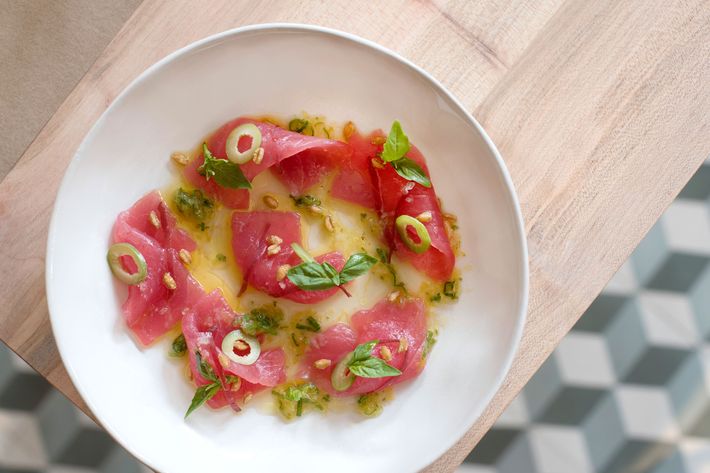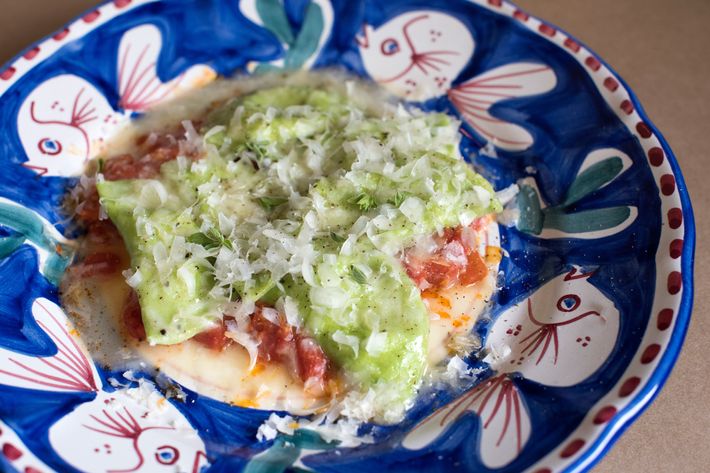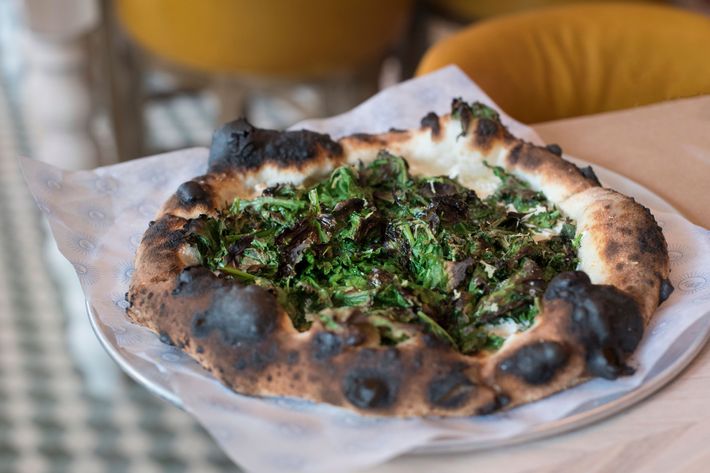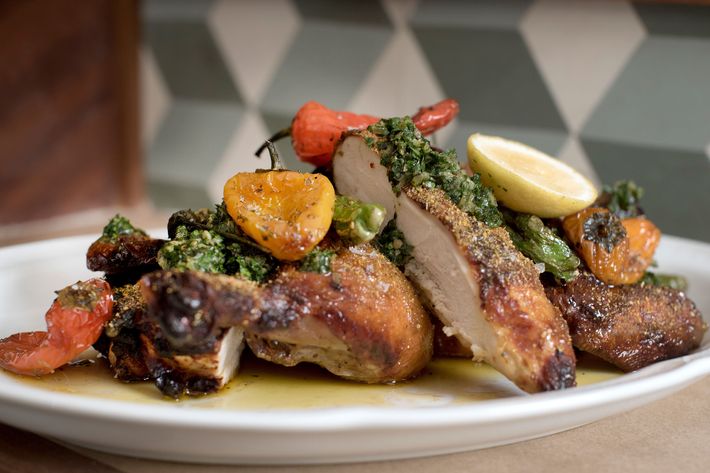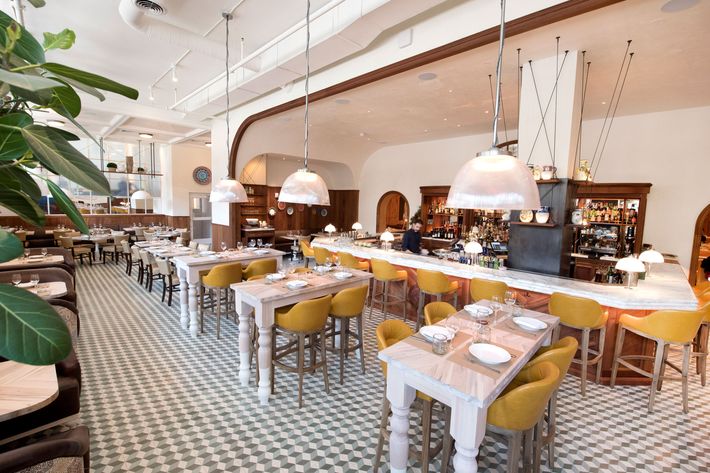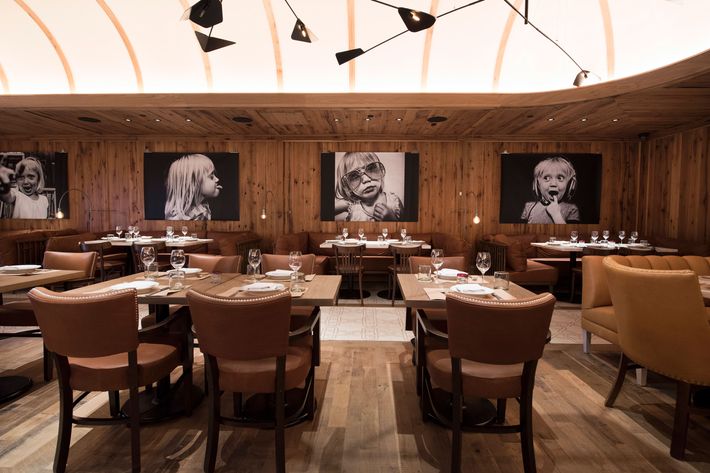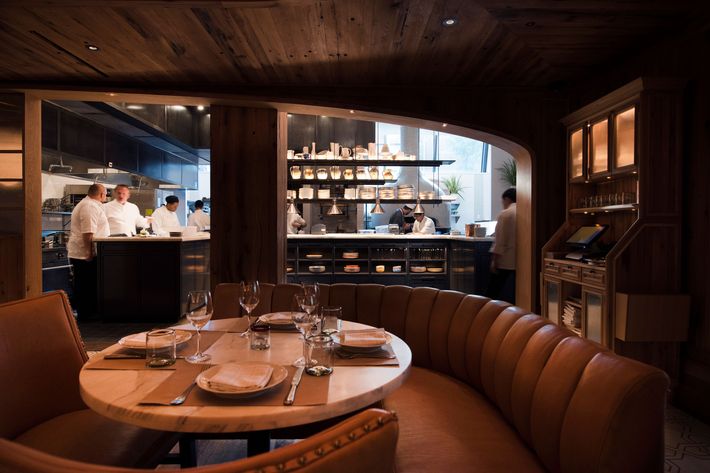 This post has been updated to reflect a new price on the sundae.