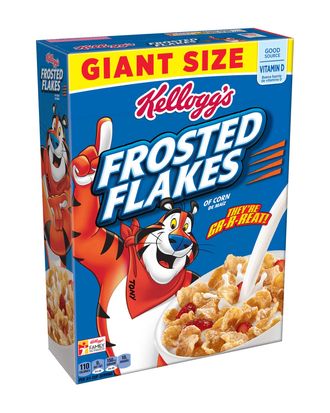 Go ahead and pick up a giant-size box.
In what we'll call Phase Two of Kellogg's plan to eliminate harmful crap from its brand, the cereal giant has cut all ties with Breitbart News. Brands caught advertising on the popular website have started taking heat in recent weeks, especially after Donald Trump installed founding member Steve Bannon as campaign CEO and chief White House strategist. With this move, Kellogg — the world's largest cereal company — becomes the biggest corporation yet to instruct their ad team to blacklist a site that publishes stories described as racist, anti-Semitic, and misogynistic.

Kellogg's exit comes after a Twitter account called Sleeping Giants began outing brands that appeared on Bretibart — part of an effort to "stop racist websites by stopping their ad dollars." Most of these ads come from third-party retargeting, but the account tweeted a screenshot of an ad for Frosted Mini Wheats, one of Kellogg's brands, and now a Kellogg rep tells Bloomberg that Breitbart definitely isn't "aligned with our values as a company."
It's unclear how much a blow this is to the far-right news juggernaut, whose web visitors are up about 50 percent on the year, but it probably can't hurt Kellogg.