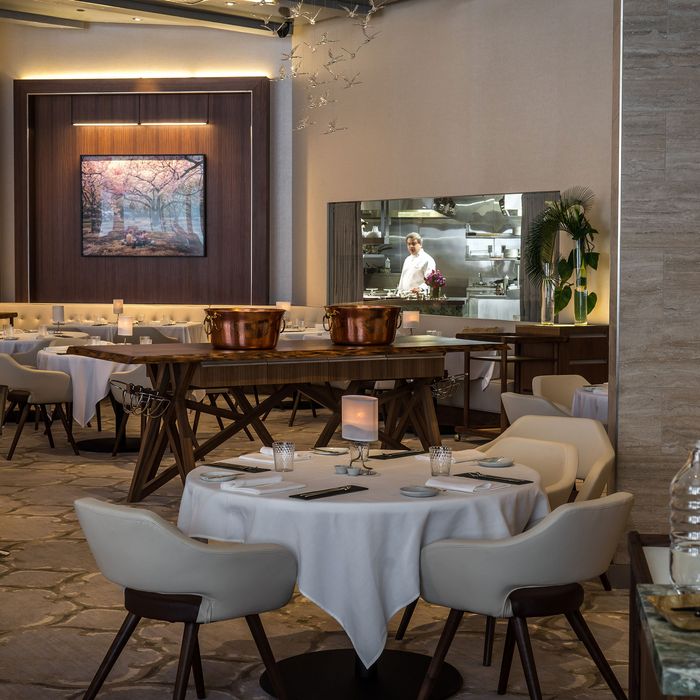 It happens November 10.
Photo: Paul Wagtouicz
Ever wanted to break bread in the kitchen of one of New York's most revered chefs? Now's your chance. On November 10 at 7 p.m., chef Gabriel Kruether will host a private dinner at his eponymous restaurant's Kitchen Table, where you'll watch the chef and his crew at work.
The night promises to be no ordinary dinner. Kreuther has created a custom menu, the start of which will be an elaborate dish that he doesn't otherwise serve: Alsatian Baeckeoffe, a one-pot meal of chicken, beef, lamb, and pork (so: all the meats) sealed with a pastry crust and baked in a tureen.
To go with it, beverage director Emilie Perrier has created a wine pairing just for the meal. After dinner, you'll also get a tour of New York's newest chocolate emporium, Kreuther Handcrafted Chocolate, and be sent home with some stellar sweets. And you can get this deluxe experience for a discount: the Kitchen Table normally costs $500, but you'll pay $400. Get your tickets here.