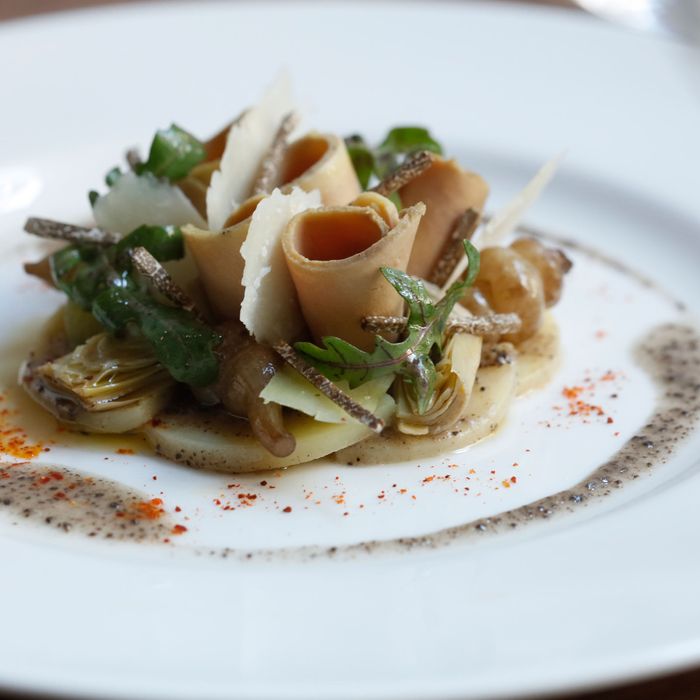 Salade D'Autumne: potato, artichoke, foie-gras torchon.
Photo: Melissa Hom
You may not yet know the name Jared Sippel, but he previously built a sterling reputation with his cooking at Frasca Food and Wine in Boulder, and his first New York restaurant celebrates the food of Northern Italy and Southern France (the restaurant's name is French for "Italian").* He's poised to become one of New York's best new chefs, but even though the food at Italienne is elegant and refined, like Gramercy Tavern, the restaurant offers two different experiences, making it more accessible.
The more casual taverna, in the front of the restaurant, is styled after a neighborhood osteria, and offers funky small plates like octopus salad, bread-and-cabbage dumplings, and "electric goat." In the back dining room, you can opt for a four-course, $98 tasting menu. If you enjoyed Le Coucou, add this place to your list. Take a look: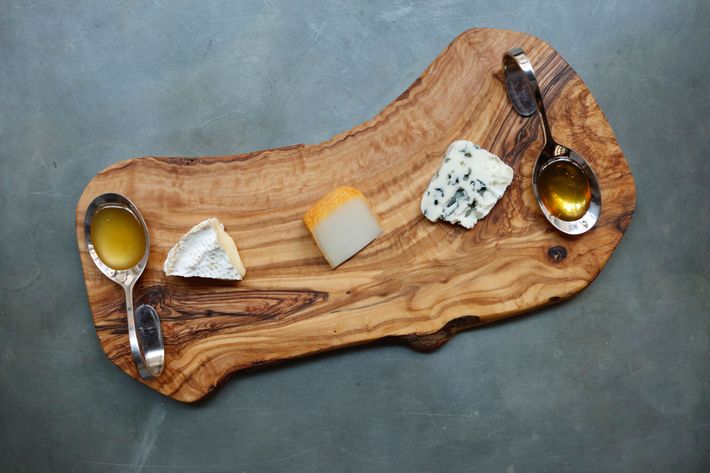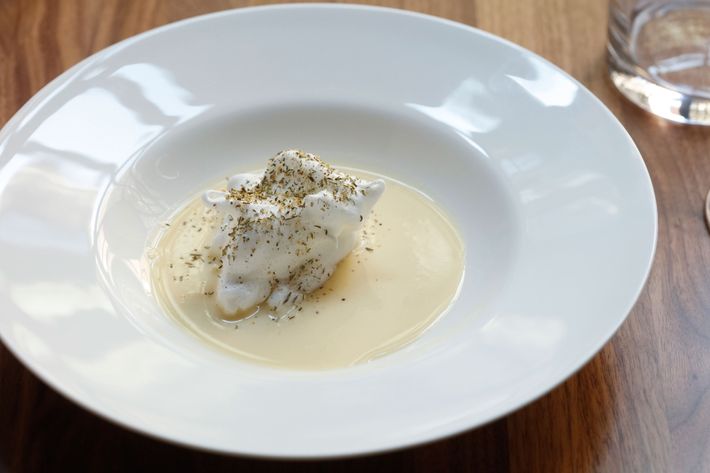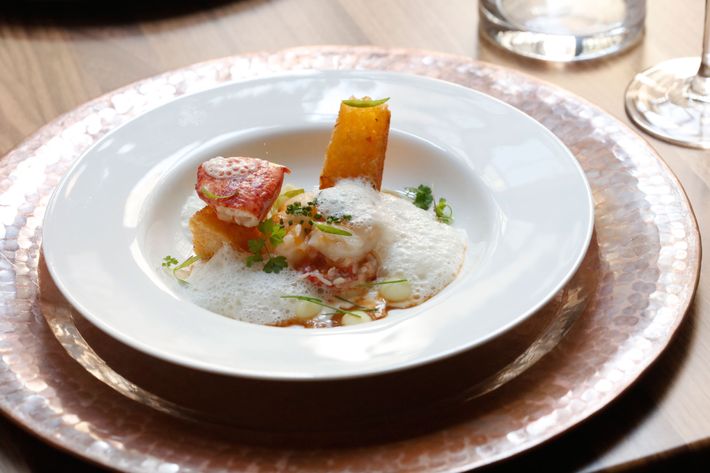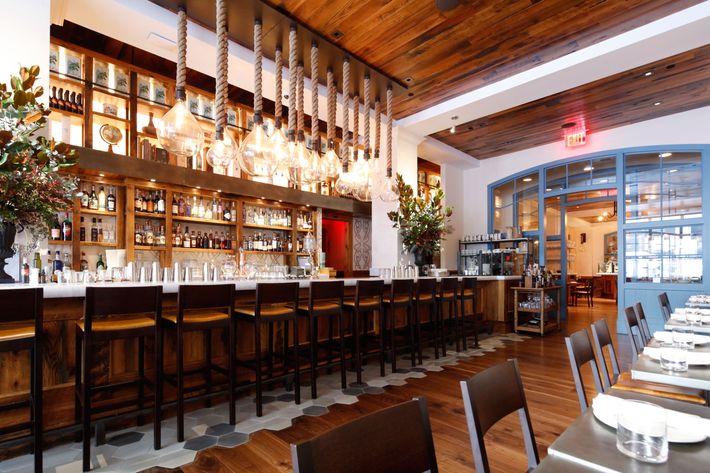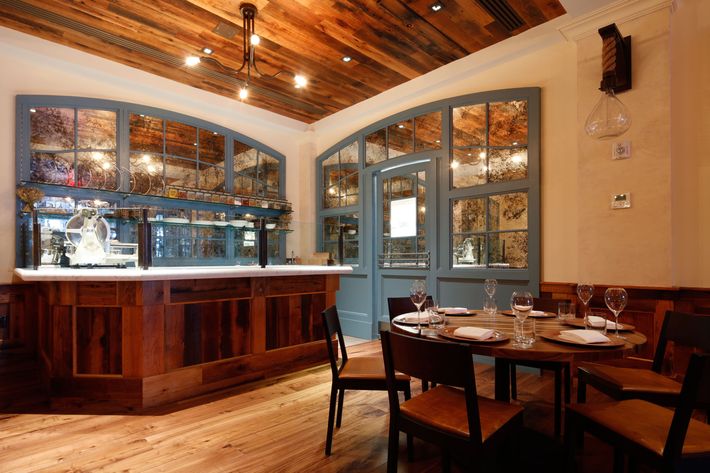 Italienne, 19 West 24th Street, 212-600-5139
This post has been edited to reflect the fact that Sippel has not won a James Beard Foundation award.