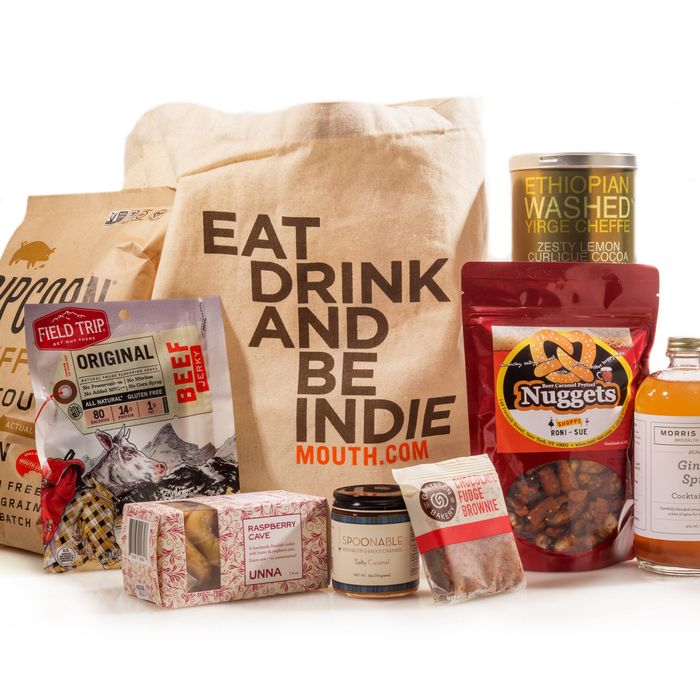 Put any of these in a stocking and you're set.
Photo: Jed Egan
Grub Street has once again collaborated with the indie-food experts at Mouth to offer collections of great-tasting, novel food and drink products that, if we're being honest, would make really excellent holiday gifts (or be a good way to fortify yourself before the upcoming season).
Like Grub, Mouth prizes products that are made with care by independent producers, so these new collections are full of things we really love: salted caramel-apple taffy, small-batch hot-chocolate kits, lovely tea to keep you warm this winter, and anything you'll need for holiday cocktails.
So head over to Mouth, check out the selection, and get a jump on your holiday shopping.