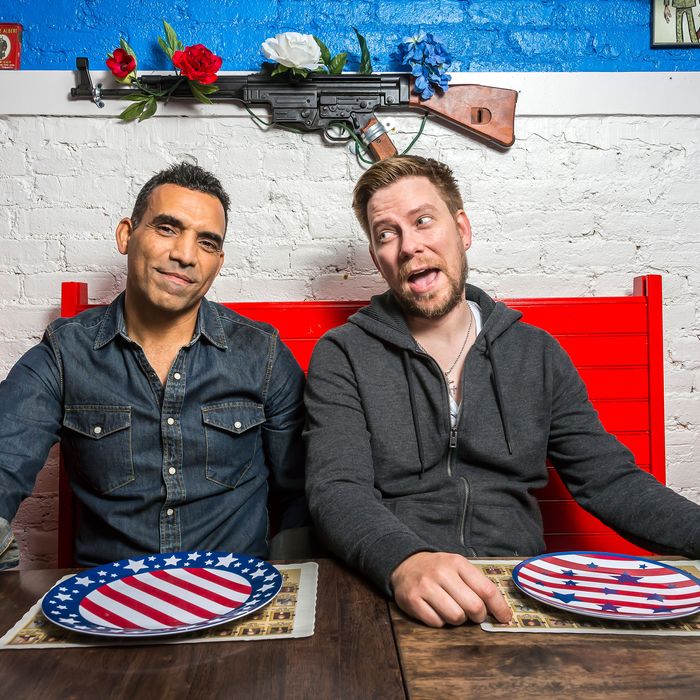 It wasn't meant to last, apparently.
Photo: Noah Fecks
When 'Merica NYC opened in October, it was New York's first freedom-themed restaurant. With its menu of unhealthy food (think strip steaks in Alfredo sauce), middle-finger attitude, and décor of rifles, satirical cartoons, and vintage sports memorabilia, it was going to be a celebration of everything ridiculous about America. That dream is now over.
Like our crumbling democracy, 'Merica NYC could not sustain itself. It lasted just three weeks in the East Village, not even long enough to fulfill its true purpose and serve T-Rump Mexican Burgers on Election Day. Restaurateur Zach Neil had success with his previous theme-bar concepts, the Will Ferrell homage Stay Classy and Tim Burton love letter Beetle House, but according to local blog EV Grieve no one was into it. The space has reverted back La Zerza, the former and now current tenant.