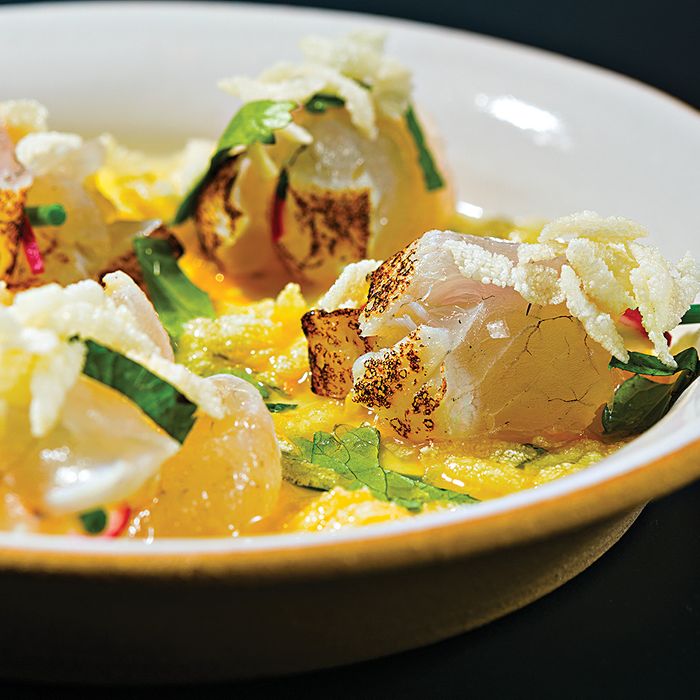 Fluke ceviche with citrus, chiles, and rye.
Photo: Melissa Hom
Dan Kluger hasn't been waiting his whole two-decade career just to open his own restaurant — apparently, he's been itching to design it, too. There isn't an inch of the Greenwich Village double storefront that Kluger hasn't obsessed over (in collaboration with architect Craig Shillito), from the 19th-century building's original pine joists repurposed for tables and shelves, to the striped Knoll fabric lining the banquette, to a private dining room's five-panel farmscape commissioned from photographer Christine Flynn, to the reddish-orange shade of vintage Dansk pitchers that punctuates the neutral color scheme. Kluger even asked Todd Snyder to model staff aprons on a favorite gray chambray shirt.
This level of detail pervades the quasi-open kitchen as well: Kluger, who worked for Danny Meyer and Tom Colicchio before making his name at Jean-Georges Vongerichten's ABC Kitchen and Cocina, will prepare much of his local-and-seasonal menu in a wood-burning oven, grill, and smoker box. He'll make his own pasta and bake his own bread with house-milled flour. There will be pizza, too, including a riff on one with dates he made for a snack when he worked at Tabla. The burger will be house-ground, the fish (roasted black bass, fluke ceviche) largely local and sustainable. But Kluger might be best known for vegetables, and he hasn't forsaken them: The opening menu abounds in autumnal options like crispy cauliflower with lemon jam, and wood-grilled broccoli with pistachio-mint dressing. Here's a look at some of the dishes and the space.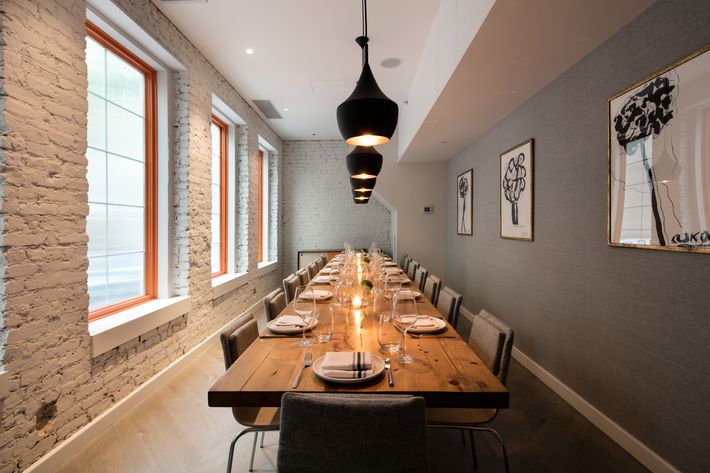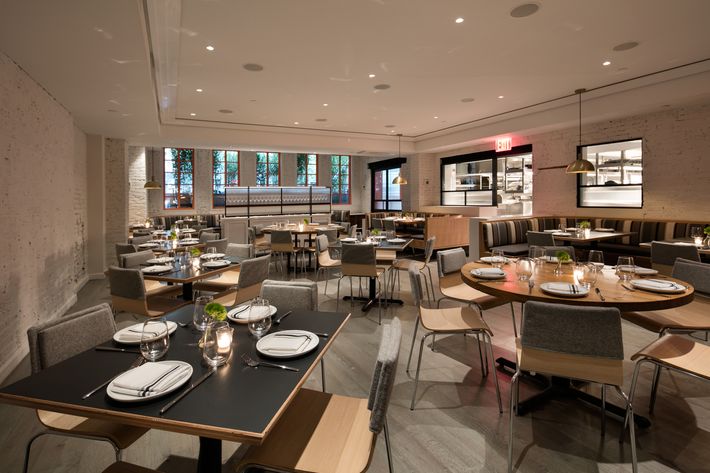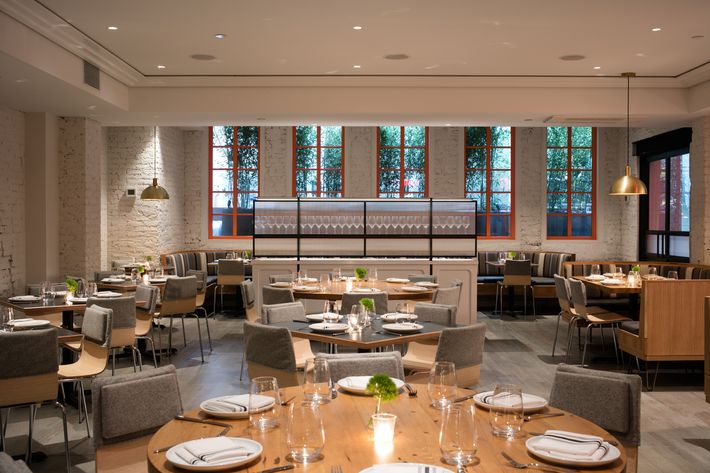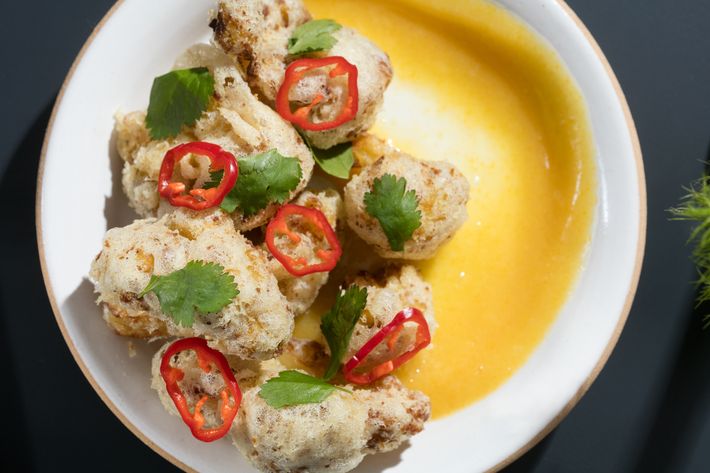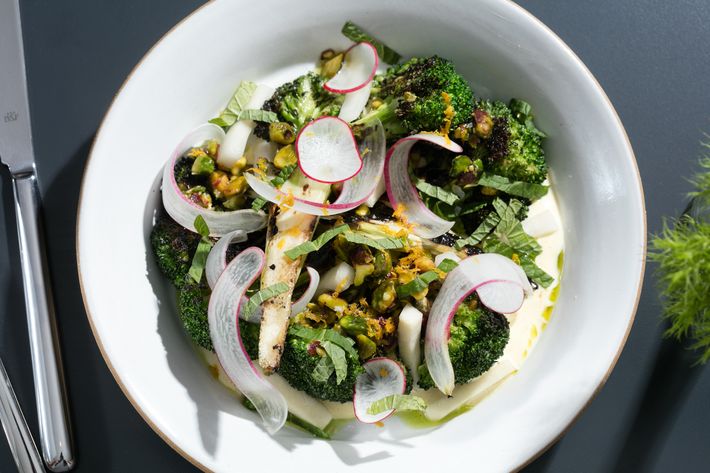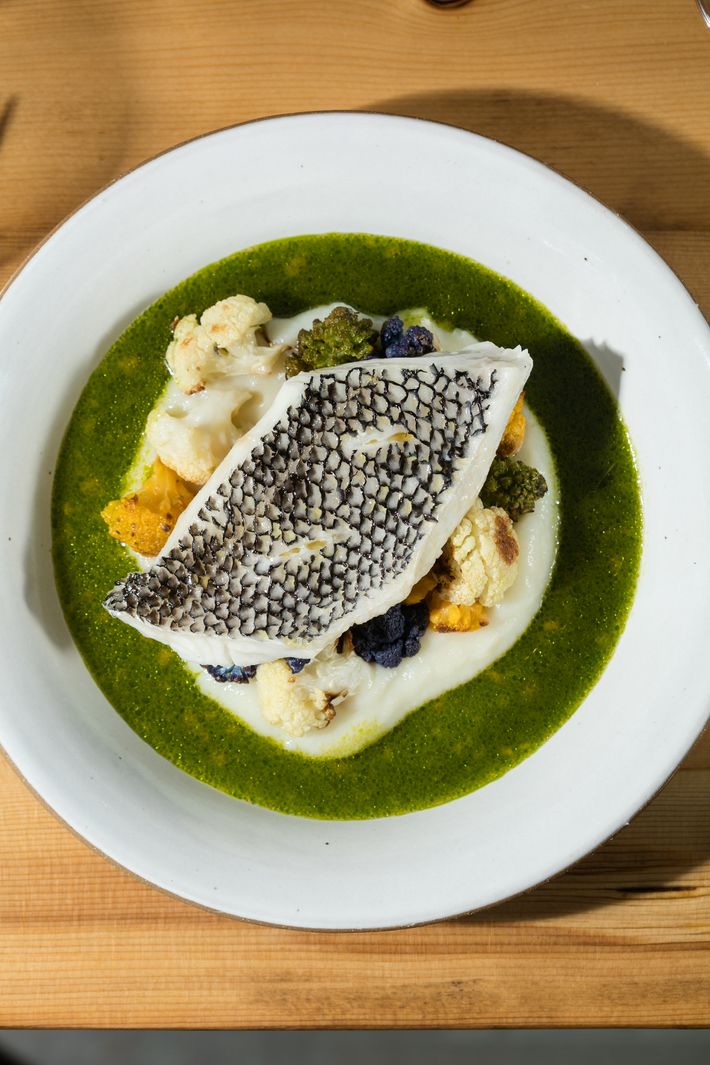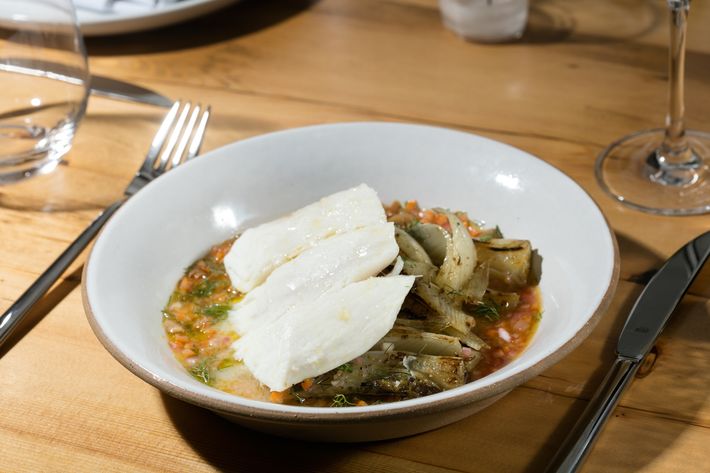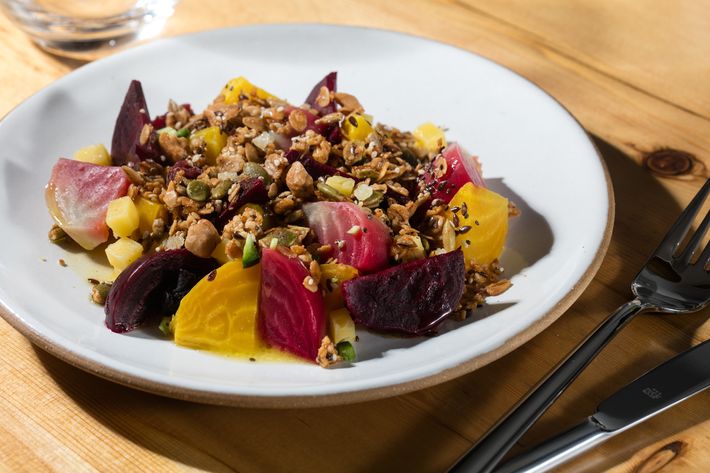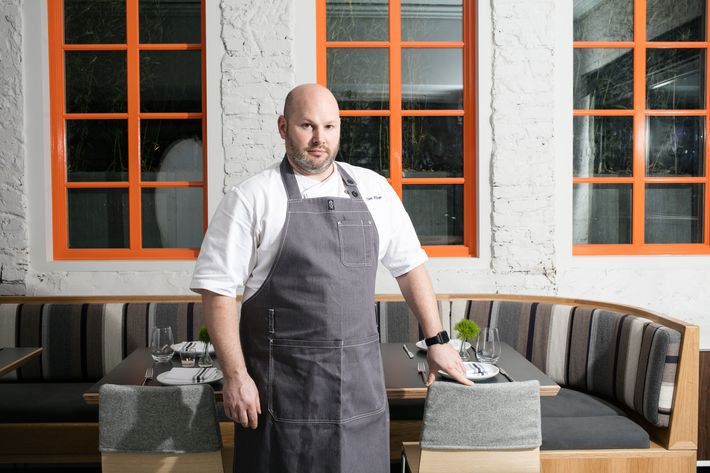 21 West 8th Street, near Fifth Avenue; 212-388-1831
*A version of this article appears in the November 14, 2016, issue of New York Magazine.