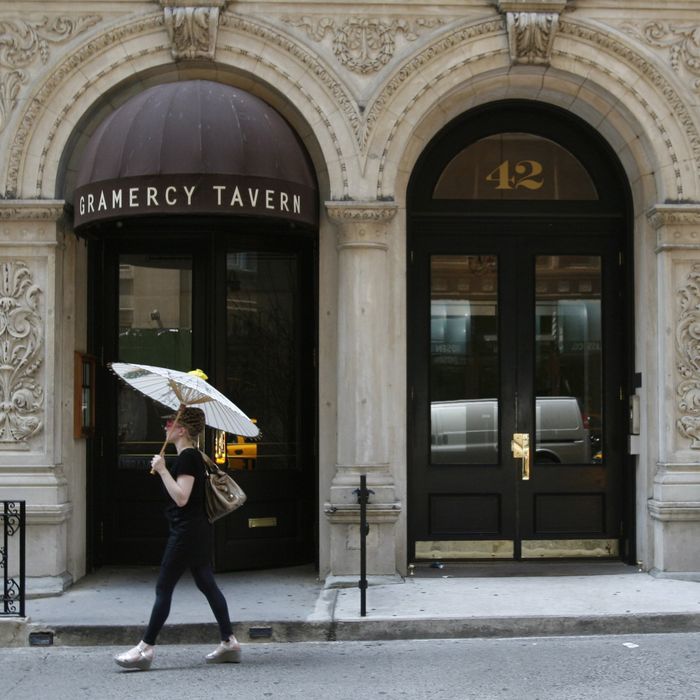 Photo: Carmen E. Lopez and AJ Wilhelm
It was in October of 2015 that Danny Meyer first announced he would abolish tipping at all of his restaurants — ideally over the course of one year. He's a bit behind schedule, but he's still making progress: The Modern, the first of his establishments to implement a "Hospitality Included" model, has become more profitable than ever. Now Gramercy Tavern will also go tip-free, beginning on December 1. And, even sooner, when Union Square Cafe reopens the week of November 14, it will be a tip-free restaurant from the start. These are two of Meyer's most popular restaurants, making it hard for people to ignore the phenomenon.
This means that checks will no longer include a tip line — as hard as diners try — and the prices listed on the menu will reflect what you pay at the end (though tax is excluded). As Meyer noted at his town-hall meeting last year, don't be alarmed if your overall check average is 5 to 8 percent higher, to offset the added expenses of the change. Hopefully, you'll be too distracted by hot toddies and holiday cheer to care.