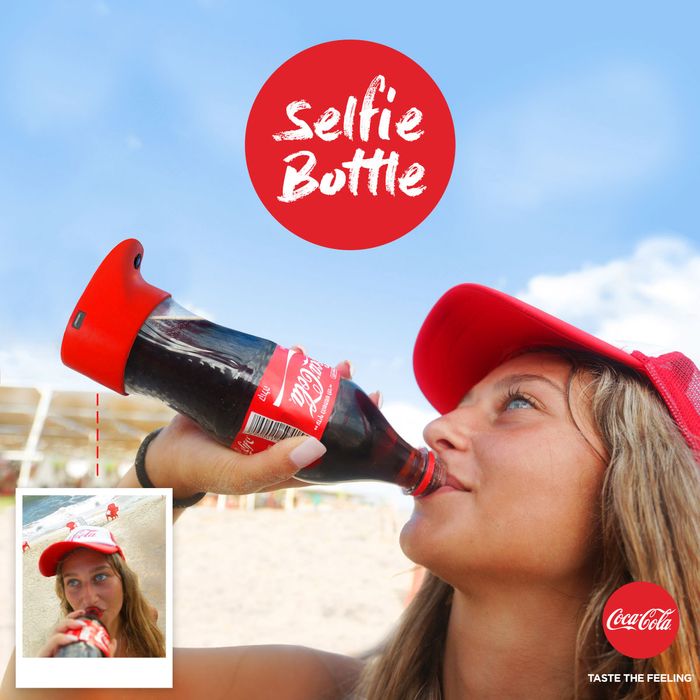 Exactly what this troubled world needs right now.
Photo: Coca Cola
Back in the '90s, when soft-drink manufacturers wanted to shake things up with novelty drinks, they would do things like pack bottles with edible balls. Clearly, no one has any ideas left anymore, because Coca-Cola's best idea in 2016 is a "selfie bottle." Unlike your traditional sans-camera Coke, the selfie Coke comes with a camera fitted to the bottom of the bottle. A sensor detects when there's a 70-degree drinking tilt, and the camera snaps a photo … because what you really want in your self-portraits is a snapshot of you drinking sugar water.

Currently, the bottle is only available in Israel, but the agency that designed it with Coke is certain it's a game-changer that will enhance party experiences like nothing before. In a statement, the Gefen team said that their revolutionary creation "makes the partygoers more present and active during the event, knowing they can share their special moments just by drinking." Maybe there is hope for the world after all?