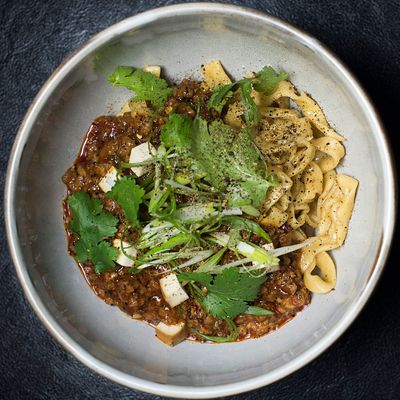 Mapo lo mein subs out tofu for housemade noodles.
Photo: Liz Clayman/Liz Clayman
Between Flushing, Sunset Park, and Manhattan's Chinatown, New York knows no shortage of varsity-level Chinese cuisine, but many of these restaurants nevertheless tend to be of the traditional variety. Lately, however, there's been an influx of contemporary Chinese restaurants, serving modern food that draws on pan-regional influences. The luxurious La Chine opened in the Waldorf-Astoria. Danny Bowien and Angela Dimayuga's rollicking Mission Chinese Food has become something of a downtown staple. Jonathan Wu's American-Chinese spot Fung Tu is consistently impressive. And the cosmopolitan import Hao Noodle and Tea has won a devoted group of fans. Entering this fray is Chinese Tuxedo, a new restaurant that opens tomorrow on the always-cinematic Doyers Street.
While Hao Noodle and Tea reflects modern China, Chinese Tuxedo is inspired in part by the cooking of the Chinese diaspora and, more specifically, Australia. The country has a thriving East Asian food culture, and it's where Tuxedo co-owner Eddy Buckingham first connected with chef Paul Donnelly. The two worked for the well-regarded Merivale Group, for which Donnelly eventually worked as head chef at Sydney's Ms. G's. (He counts Merivale executive chef Dan Hong and Jowett Yu of Hong Kong's Ho Lee Fook among his mentors.) The restaurant itself is the vision of Buckingham and Jeff Lam, a general contractor who put his skills to work refurbishing a historic space that was once home to the Chinatown Opera House. The entrance leads to a skinny bar, with a staircase leading to a sunken dining room with 16-foot-high ceilings, and the space seats 120 people in total.
Buckingham also points to Hong Kong and Singapore as places driving this particular branch of Chinese cooking, so Chinese Tuxedo's menu is a hodgepodge of carefully chosen influences. There's Sichuan fish-fragrant dressing on the beef tartare and "mapo lo mein" instead of the more-popular mapo tofu. Singaporean curried chicken is in the spring rolls, and crisp-skinned squab is served whole. As for drinks, the restaurant only serves beer and wine for now, but Buckingham hopes to get a full liquor license. In the meantime, he aims to put a spotlight on Shaoxing rice wine.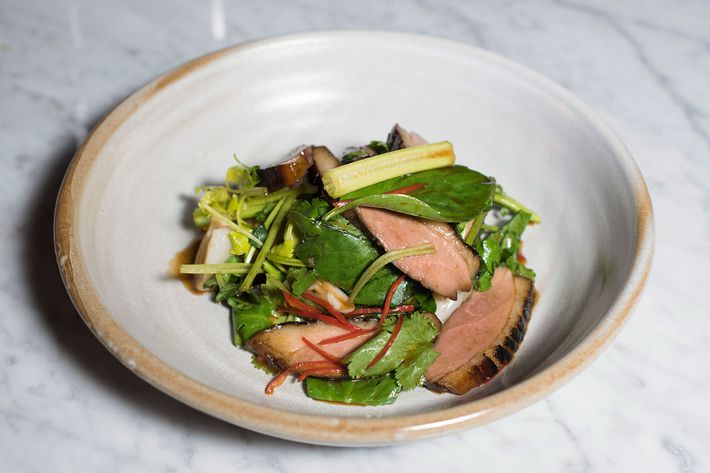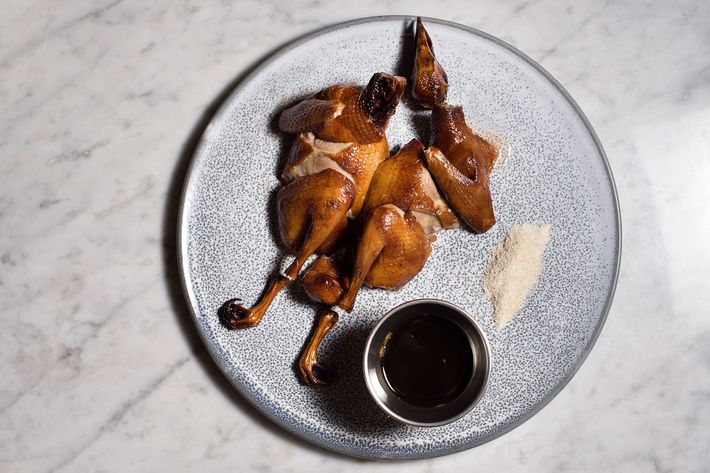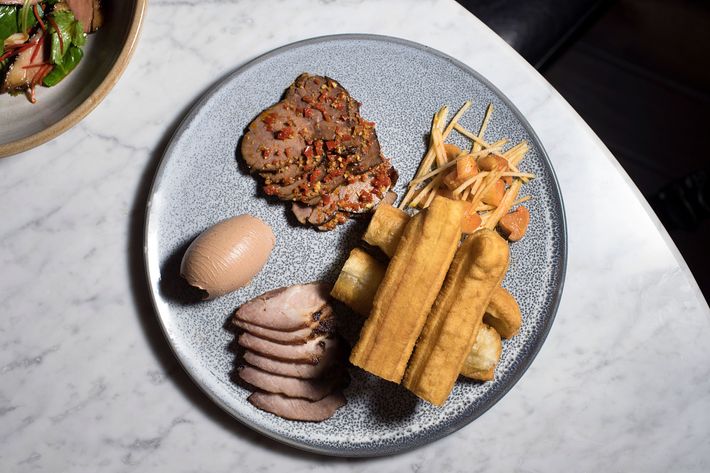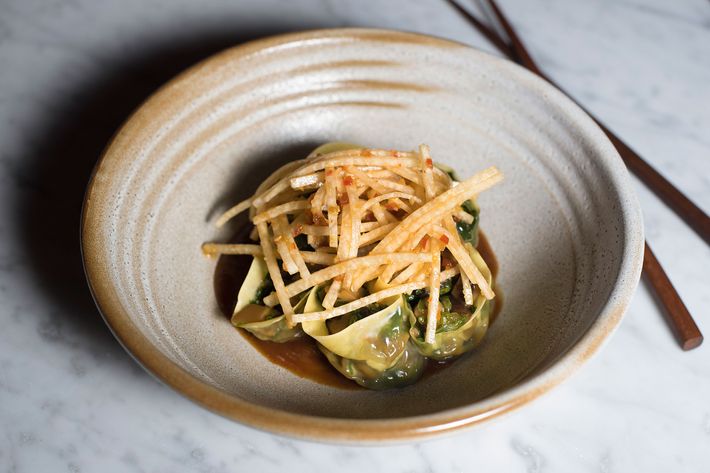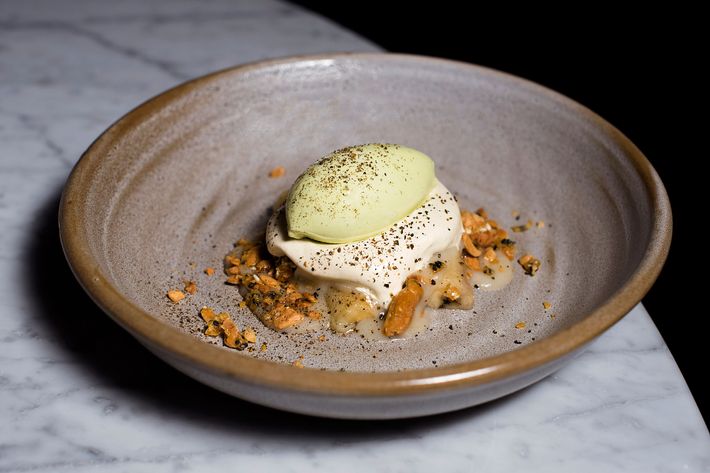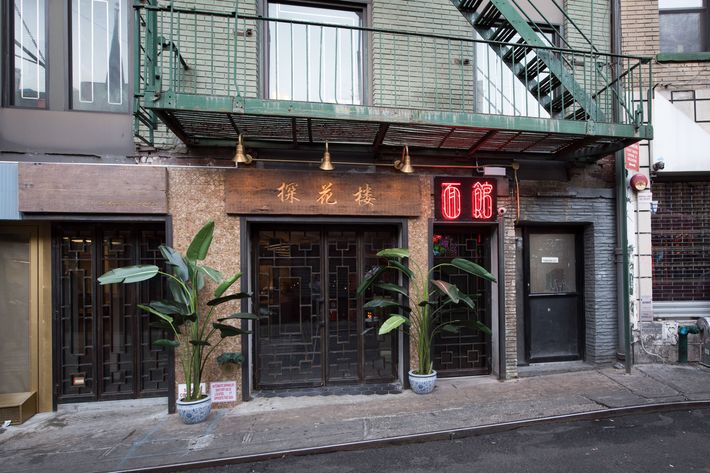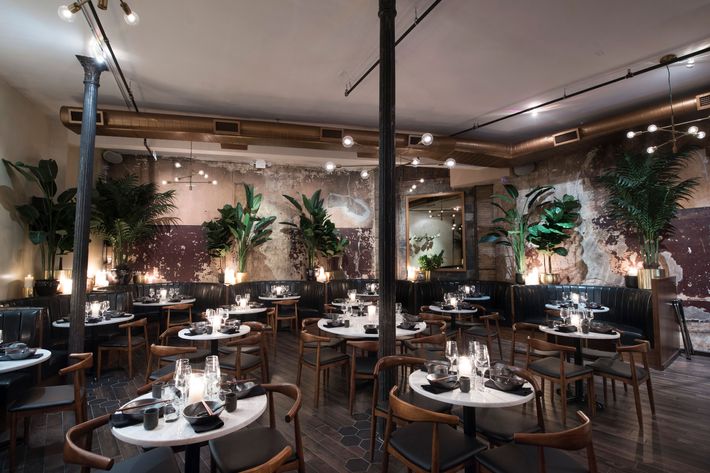 Chinese Tuxedo, 5 Doyers St., nr. Bowery; 646-895-9301
Menu [PDF]