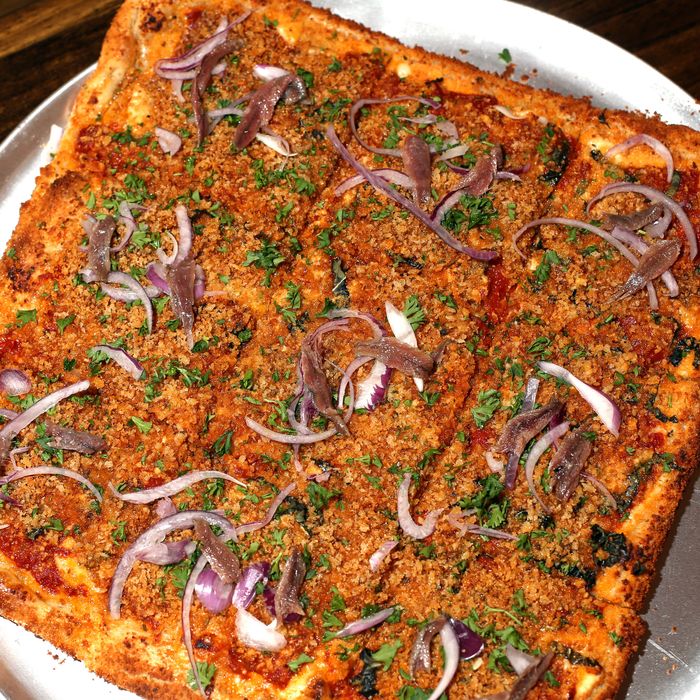 The Sfincione Sicilian, a style made with onions and bread crumbs.
Photo: Angela Datre
Through the new-school slice shop Williamsburg Pizza, Nino Coniglio has established himself as one of New York's premiere pizzaiolos. His grandma slices are some of the best pizza in town, and in the three years since opening that first location, Coniglio has expanded to the Lower East Side and Barclays Center while also recently taking over the kitchen at 310 Bowery. Now, he's branched out to Crown Heights with a new shop, Brooklyn Pizza Crew, that has more of an old-school bent.
Conigilo takes a liberal approach to toppings at Williamsburg Pizza, pairing mushrooms with rosemary, and placing kale alongside pine nuts, sausage, and Taleggio. Even still, he's a Brooklyn native who once ran a pizzeria in Marine Park, and few pizzerias loom larger in the Brooklyn imagination than one L&B Spumoni Gardens. So alongside his wispy, crispy grandma slice and specialty pies like the Paesano, he's making a L&B-style upside-down square, with an ample serving of sweet sauce ladled over the cheese. There's also a Sfincione Sicilian, a style made with onions and bread crumbs that's equally old school but hasn't shown up at many places aside from Prince Street Pizza. Regular slices are also up for grabs, served plain or with a constellation of toppings like pepperoni, meatballs, artichokes, bacon, and more.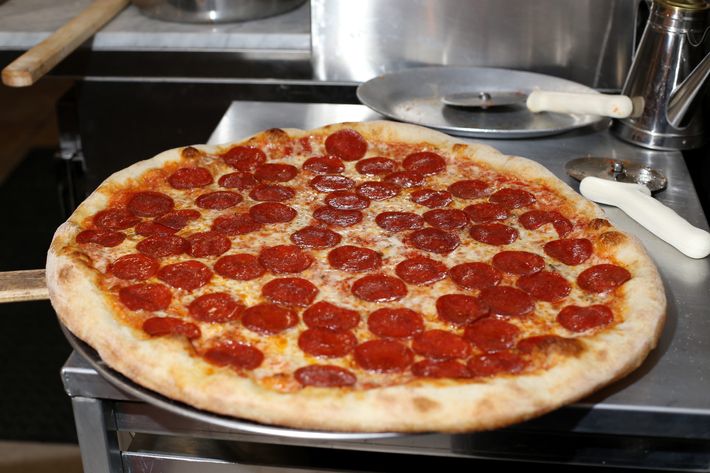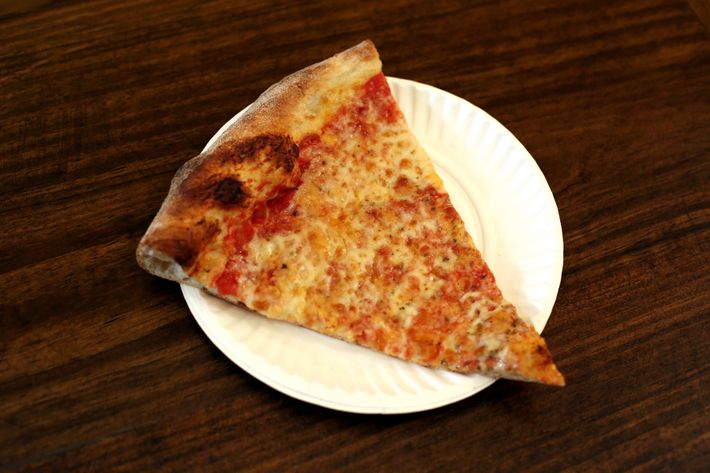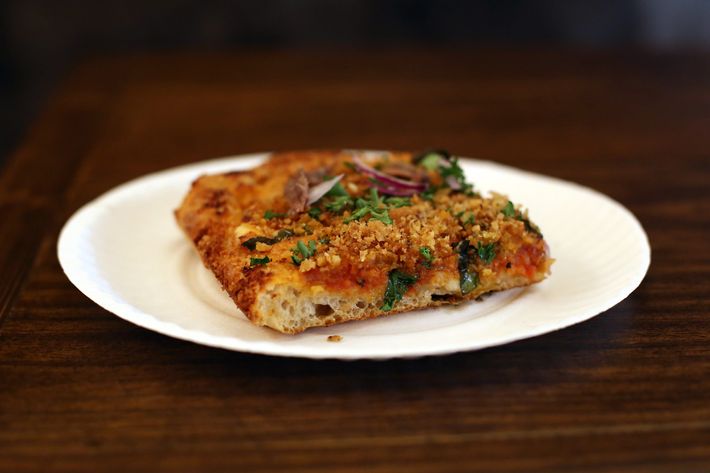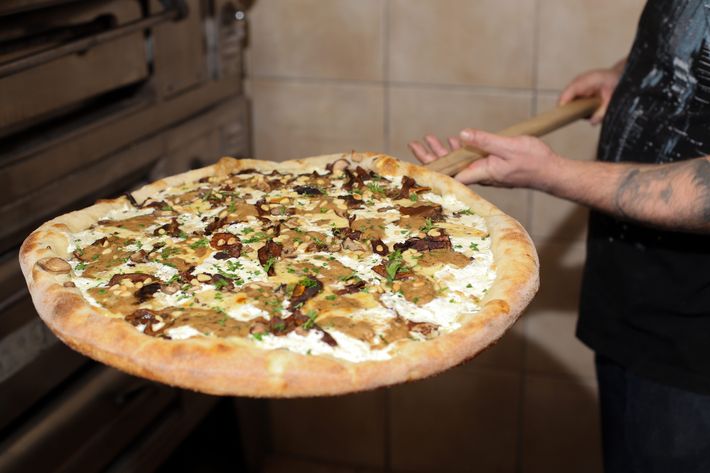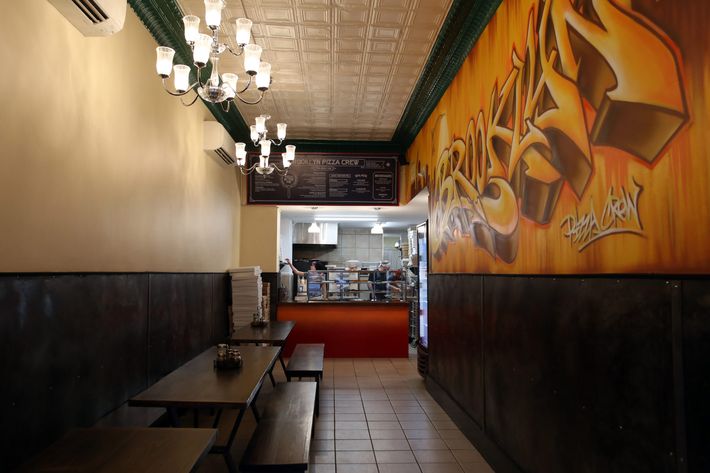 Brooklyn Pizza Crew, 758 Nostrand Ave., near Sterling Pl., 718-363-1122