If you live in New York, you likely woke up this morning — or stayed up all night — feeling, at best, a troubling flood of anxiety, or, at worst, pure dismay and confusion. Grub will leave discussion of last night's election results to people better suited to the task. In light of it all, though, it's safe to assume everyone deserves to eat (and, probably drink) something really delicious today. And on that topic, we have some thoughts:
These dan dan noodles from Hao Noodle and Tea by Madam Zhu's Kitchen.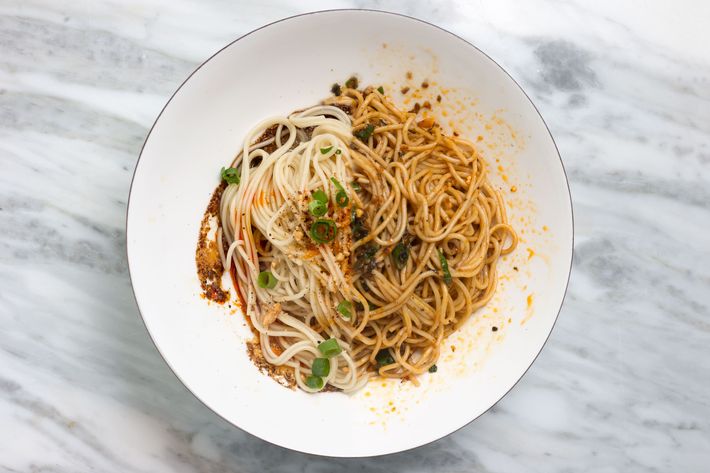 The Platonic ideal of pastrami on rye at Katz's on the Lower East Side.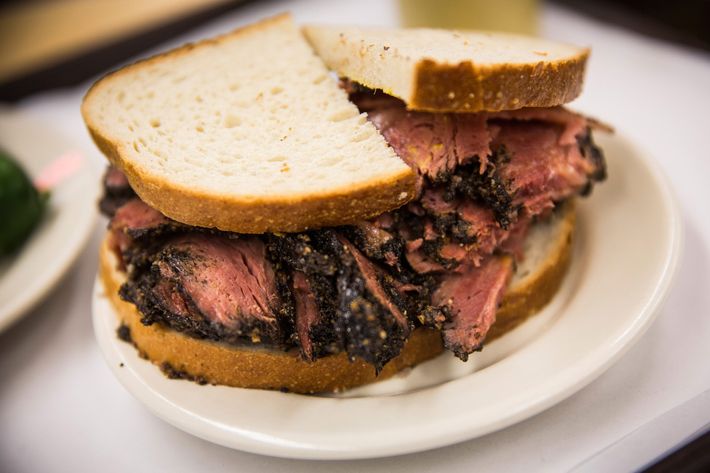 The best margarita in New York at Mayahuel in the East Village.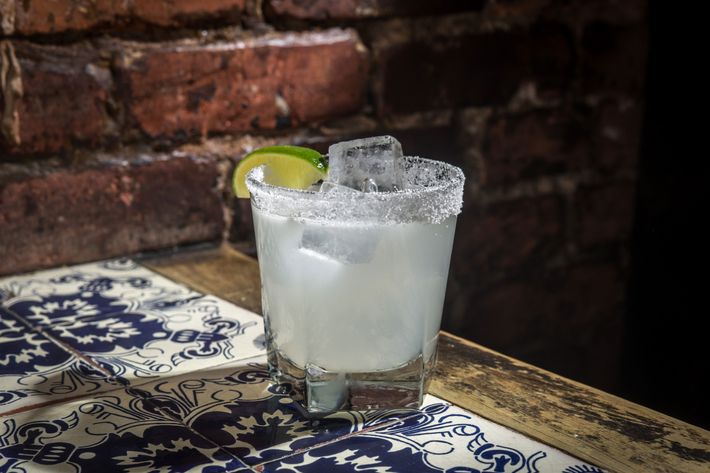 A transcendent ham-and-cheese baguette from Arcade Bakery in Tribeca.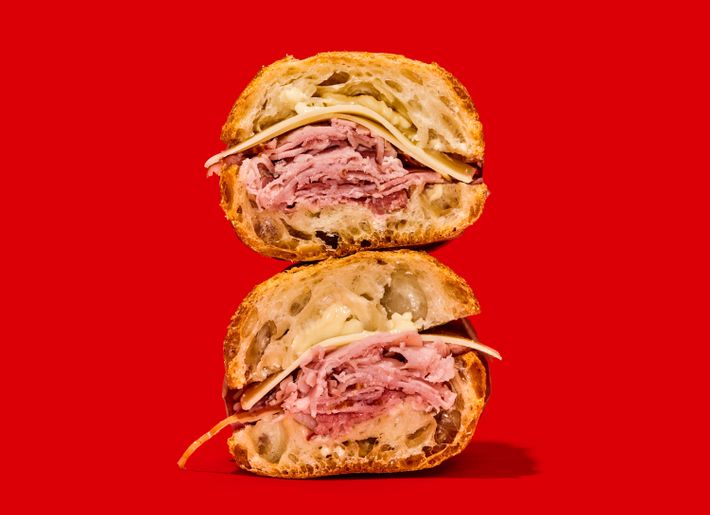 Anything you want at Russ & Daughters on the Lower East Side.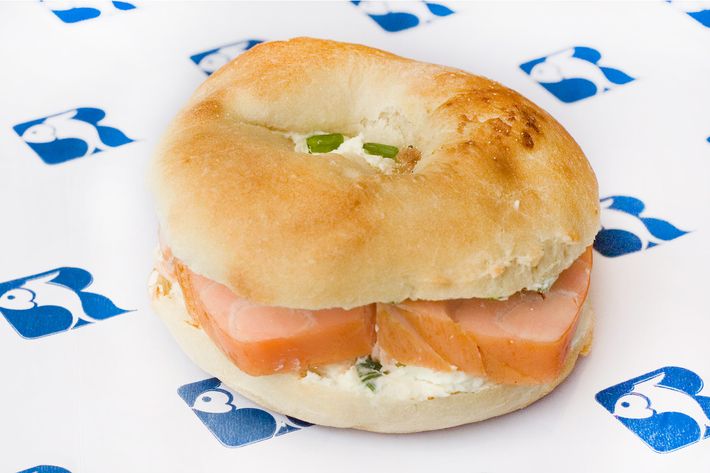 Next-level fried chicken at the Commodore in Williamsburg.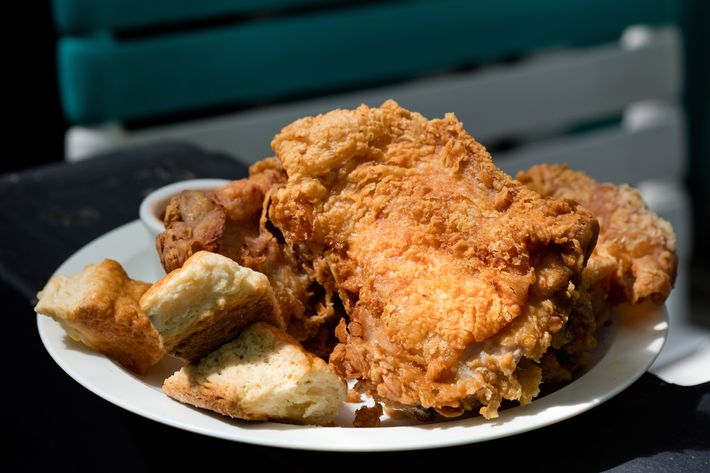 These chicharrónes tacos from Tehuitzingo Mexican Deli in Hell's Kitchen.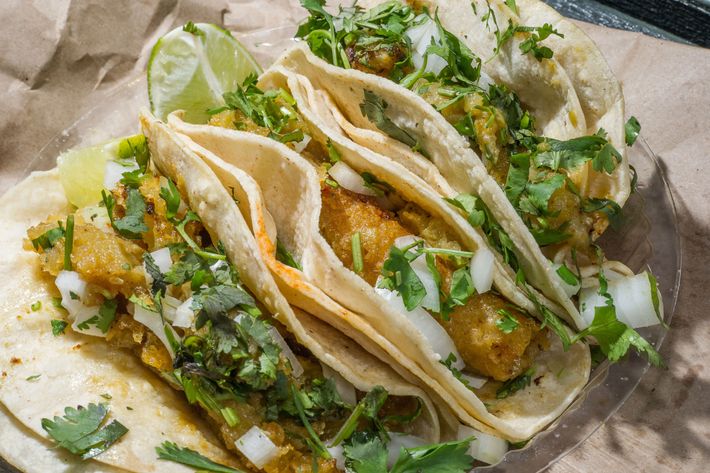 And al pastor tacos from Empellón al Pastor in the East Village.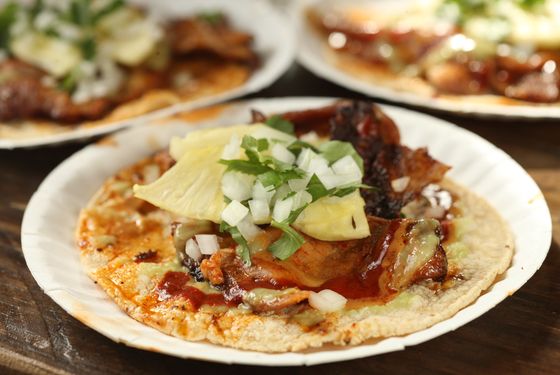 This world-class ramen from Nakamura on the Lower East Side.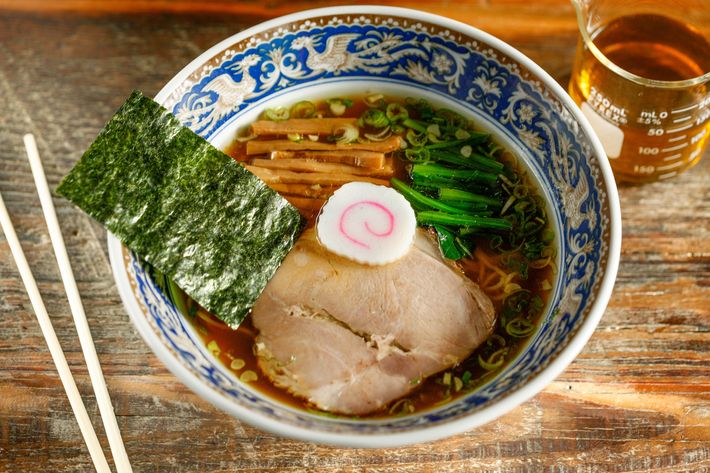 The always-satisfying veggie burger at Superiority Burger in the East Village.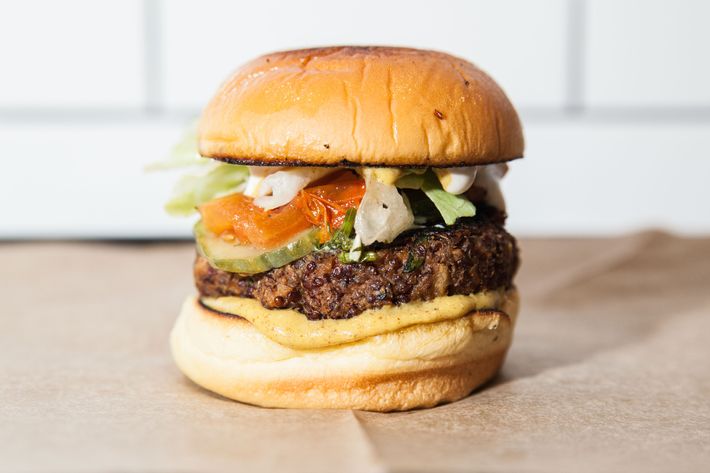 Seriously excellent croissants from Bien Cuit in Boerum Hill.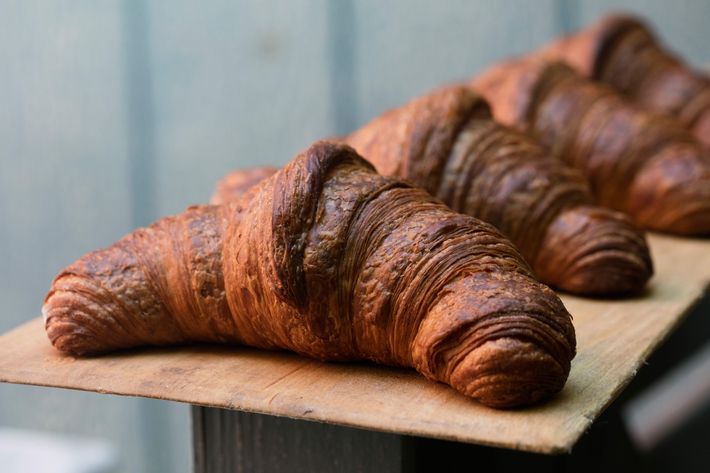 An egg-and-cheese on a roll from the nearest bodega.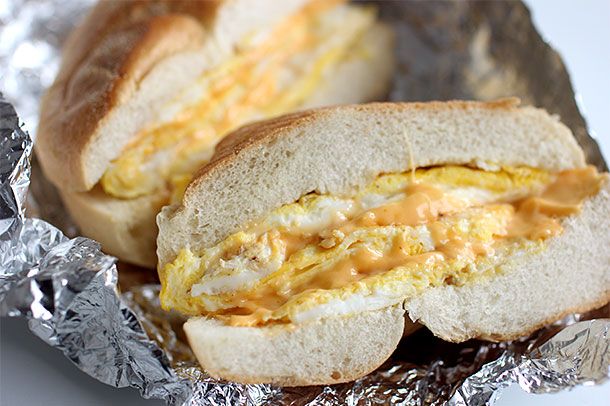 Delicate burrata pasta from Leuca in Williamsburg.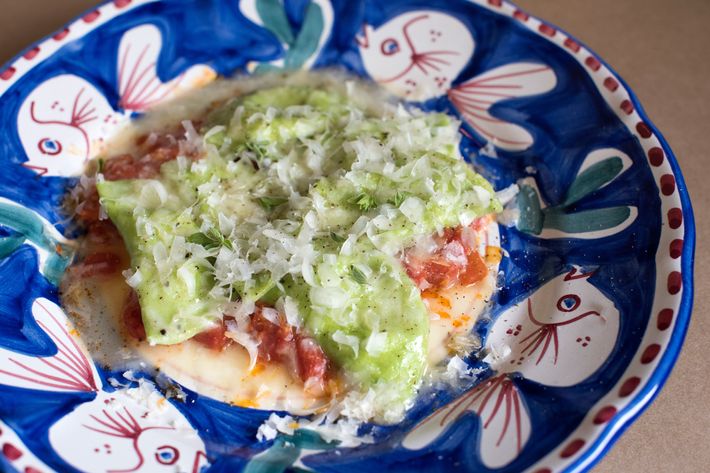 Oak-smoked barbecue from BrisketTown in Williamsburg.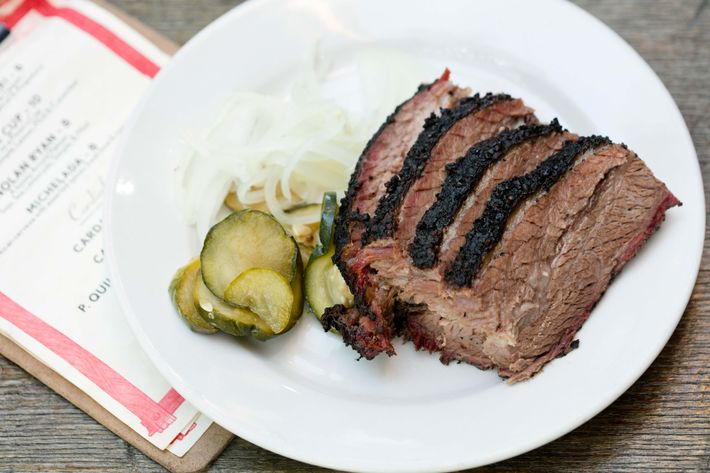 Nachos and taco salad at El Cortez in Bushwick.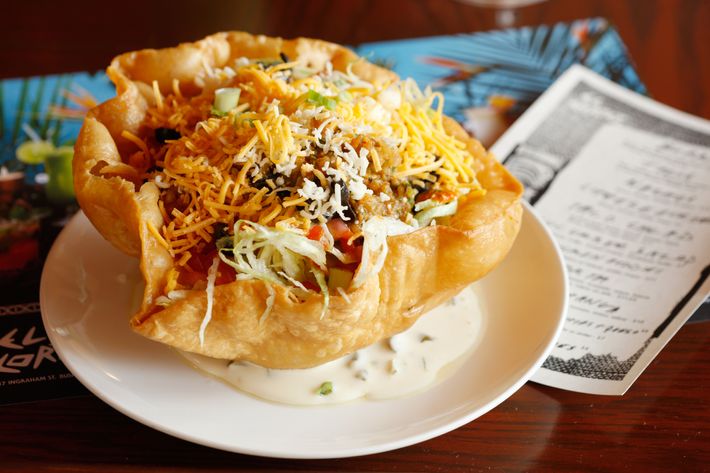 The full spread at Barney Greengrass on the Upper West Side.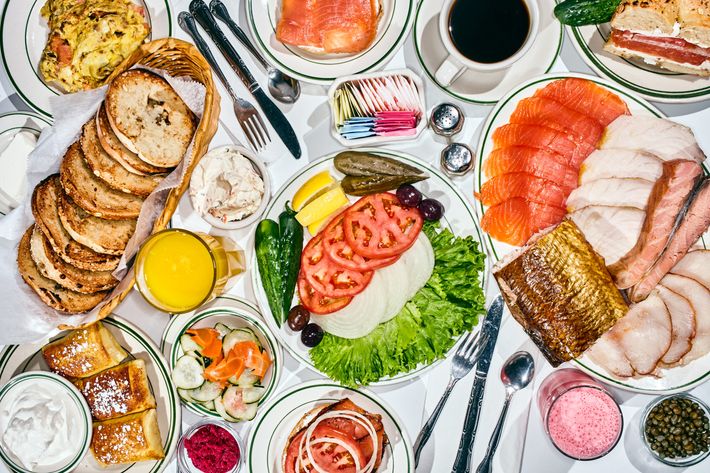 These perfect, crisp French fries from Houseman in Hudson Square.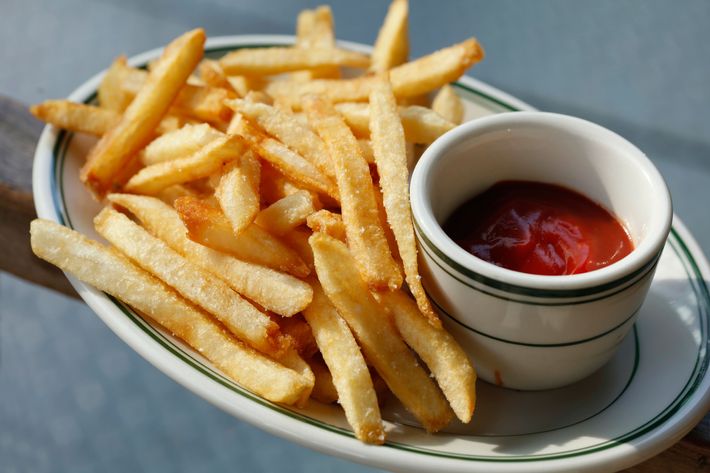 One of Shake Shake's outstanding fried-chicken sandwiches.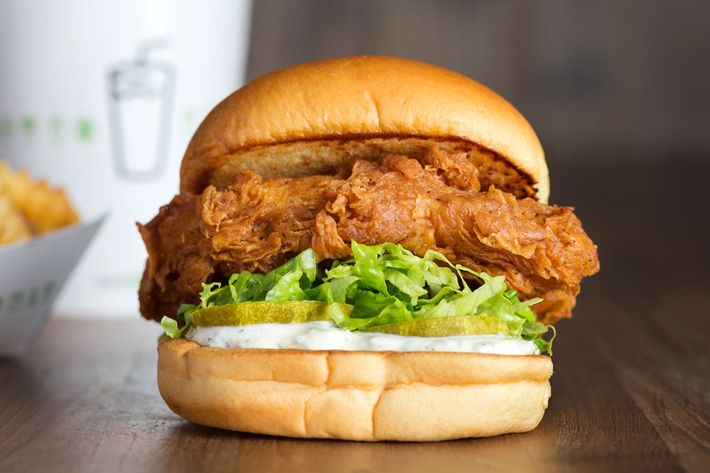 The eye-opening piña colada at Fort Defiance in Red Hook.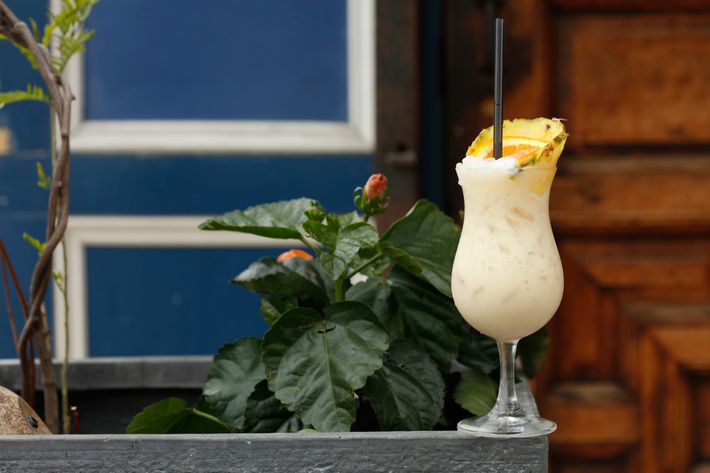 Cheesy square pizza at Emmy Squared in Williamsburg.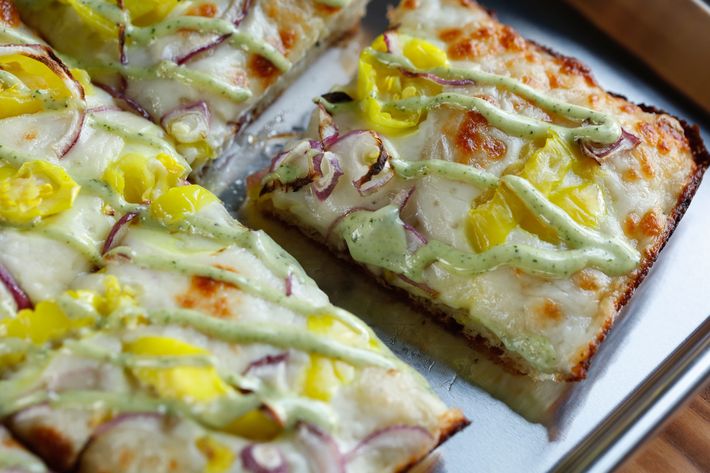 The full Korean-barbecue spread at Kang Ho Dong Baekjeong in midtown.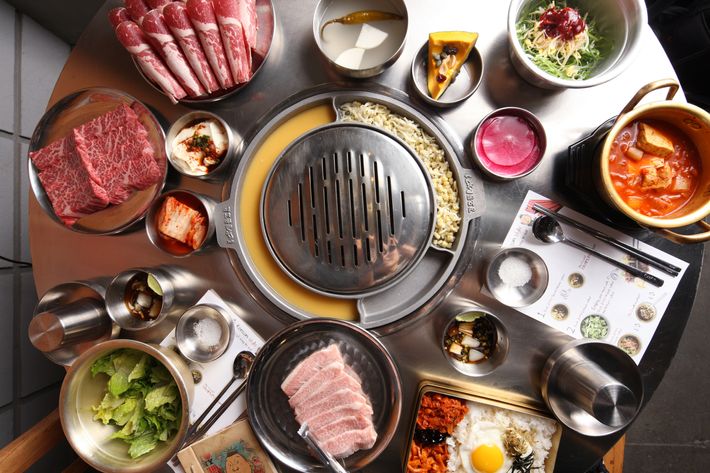 Jonathan Waxman's iconic roast chicken at Barbuto in the West Village.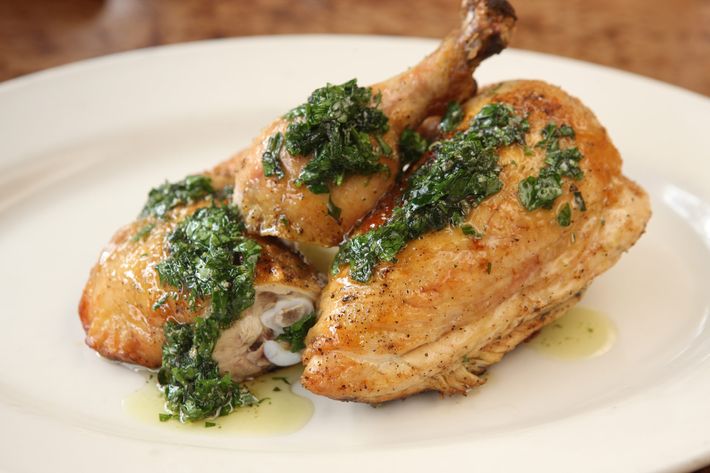 A fully stuffed lobster roll at Greenpoint Fish & Lobster Co.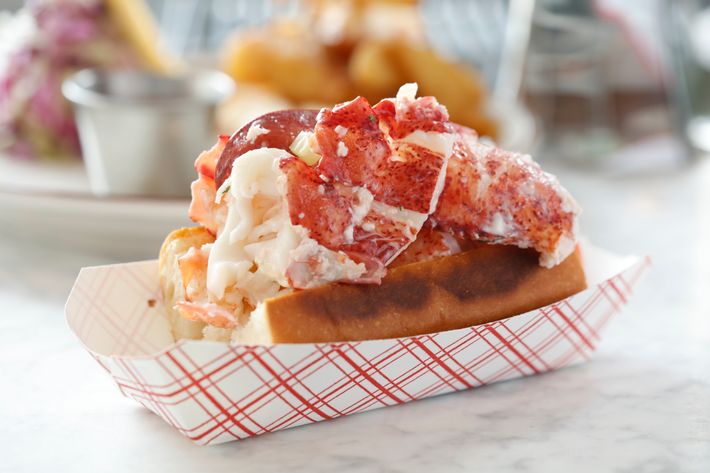 The resilient, encouraging mutton chop at Keens Steakhouse in Herald Square.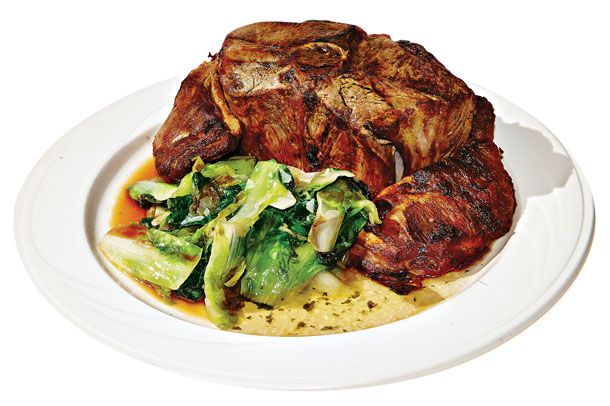 The original Cosmopolitan at the Long Island Bar in Cobble Hill.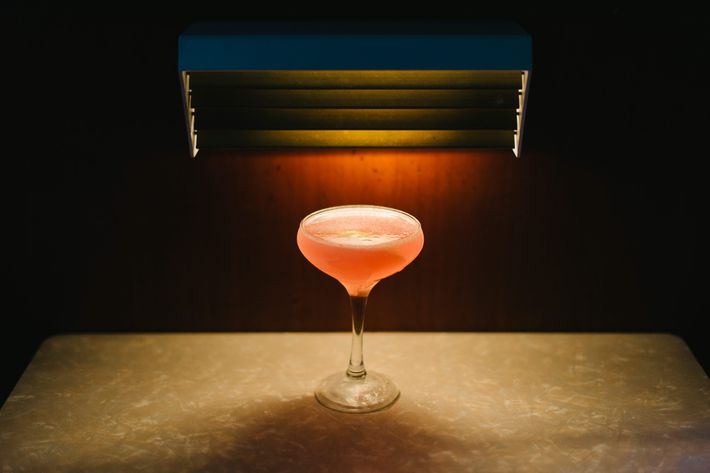 A Peking-duck feast at Decoy in the West Village.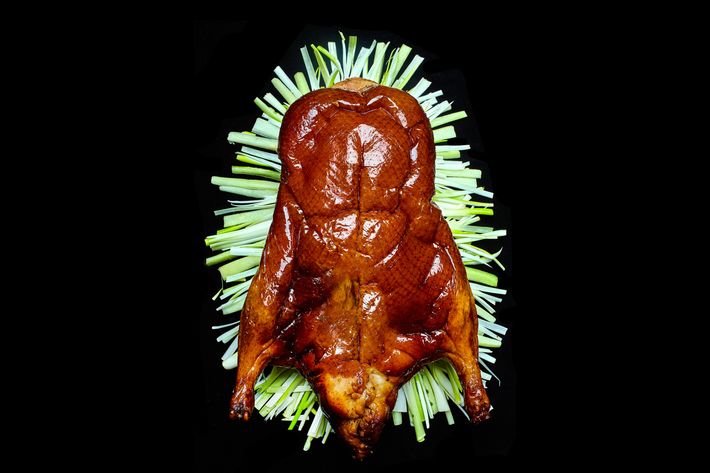 Splurge on the marrow-spiked octopus fussili at Marea on Central Park South.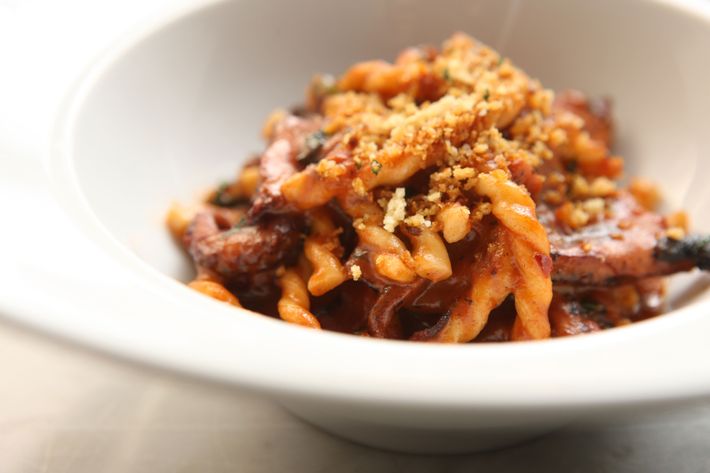 Crisp, creamy fried potato bread at Nix in Greenwich Village.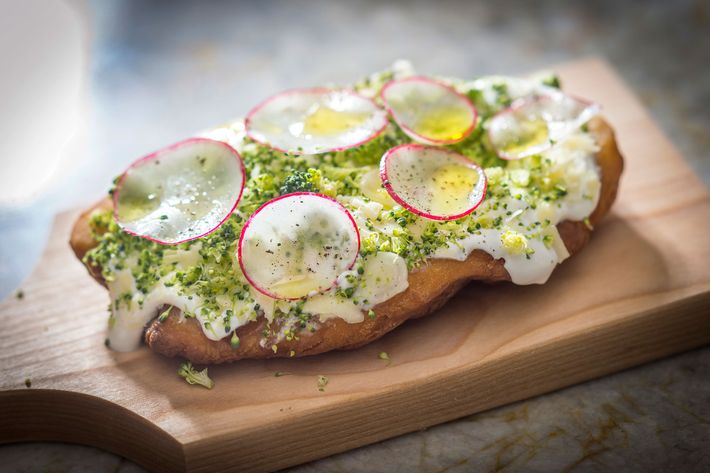 The extremely classic burger at J.G. Melon on the Upper East Side.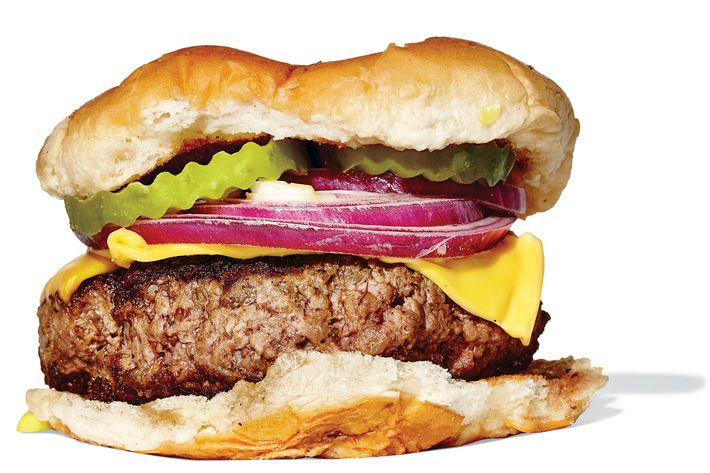 The best Reuben sandwich in Brooklyn at Court Street Grocers in Carroll Gardens.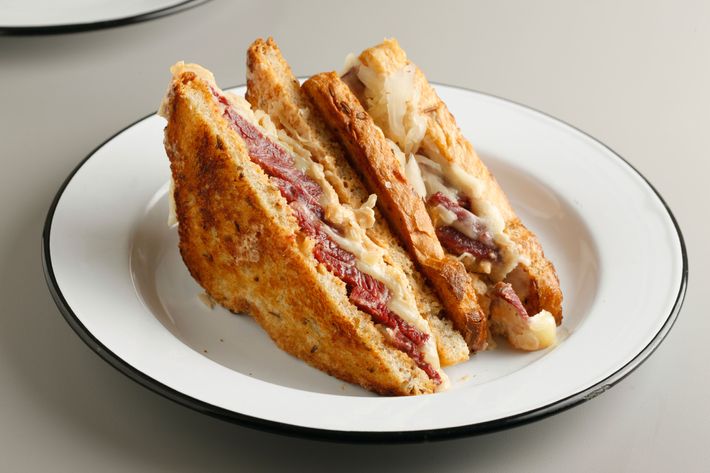 A giant, expensive steak all for yourself somewhere like the Breslin (pictured) or the Dutch.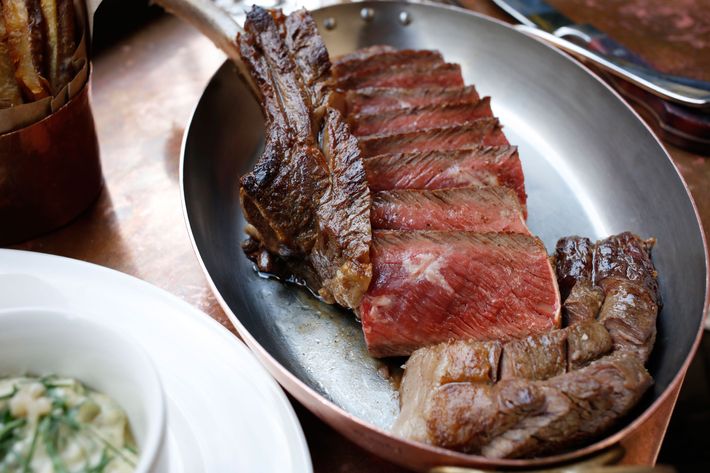 Or this more affordable butcher's steak at St. Anselm in Williamsburg.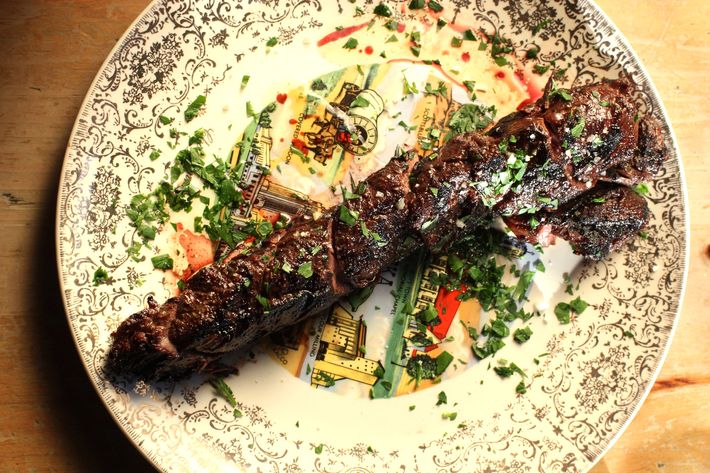 Wood-fired, farm-to-table pizza at Franny's in Park Slope.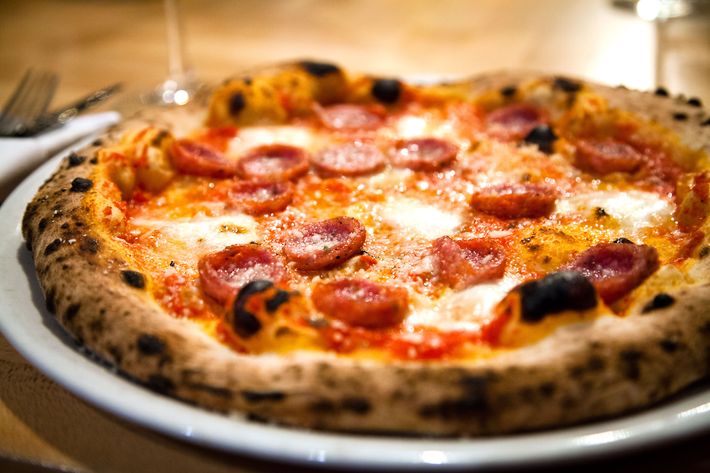 And then some clam pizza (along with a few glasses of wine) at Pasquale Jones in Little Italy.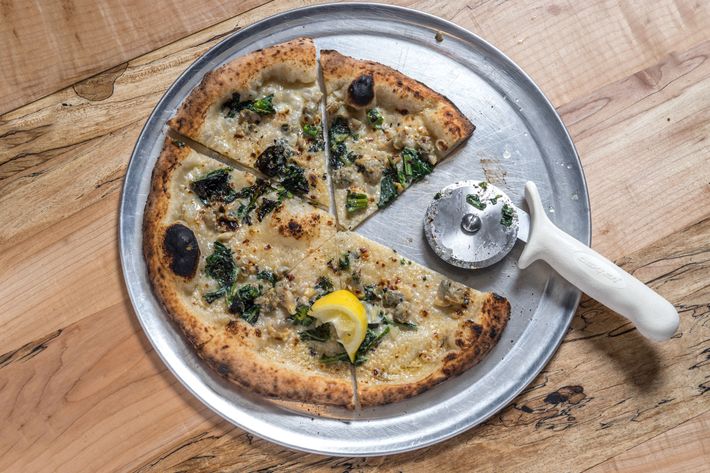 Go for the dumpling spread at Tianjin Dumpling House in Flushing.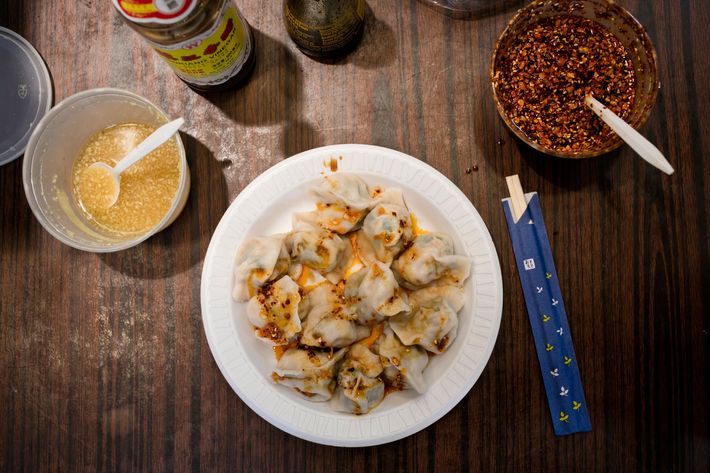 A properly bountiful raw-bar experience at Maison Premiere in Williamsburg.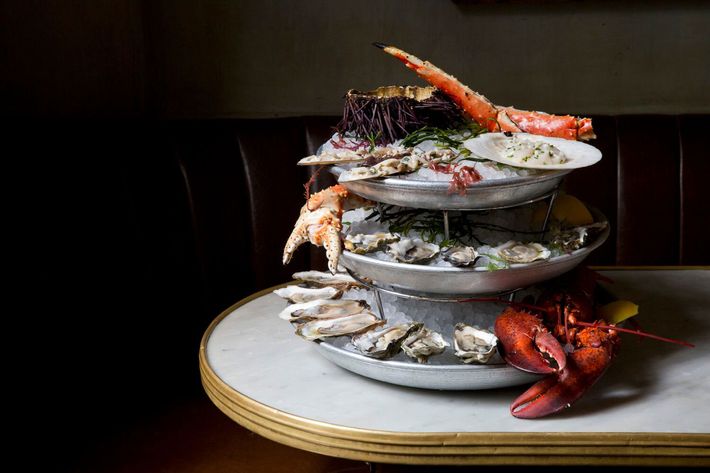 The always-trustworthy oyster pan roast at Grand Central Oyster Bar in midtown.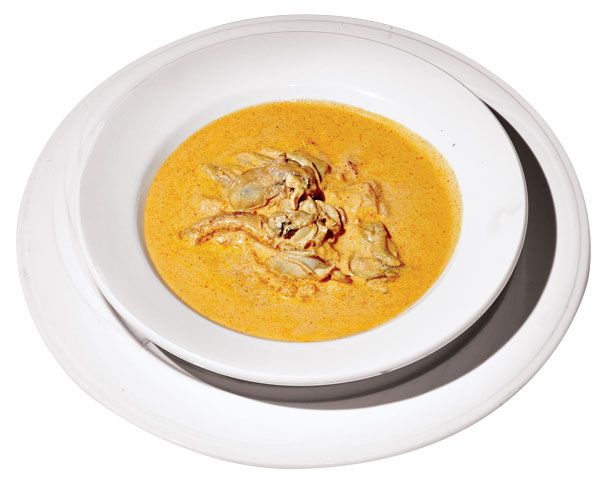 Honey-sweetened hot chicken at Carla Hall's Southern Kitchen near Red Hook.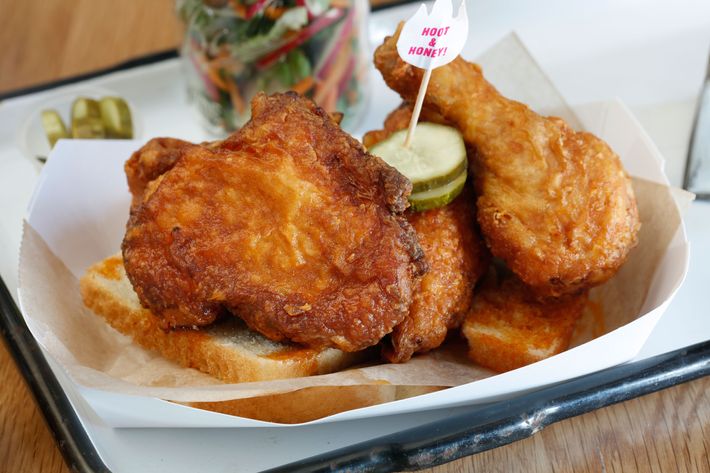 Warming, superlative soup dumplings at the Bao in the East Village.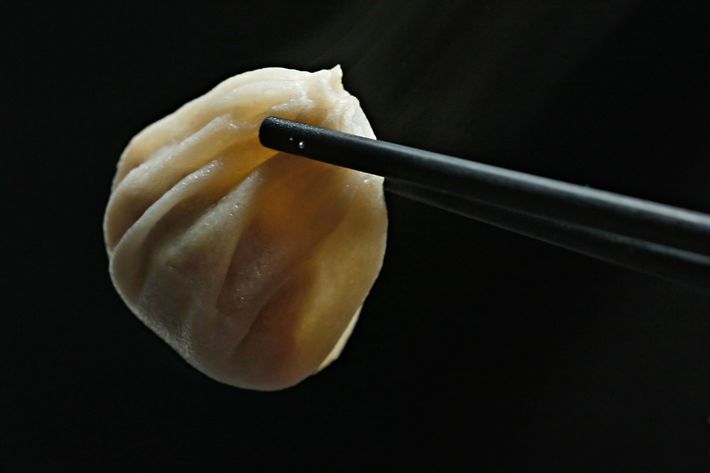 Tiny cacio e pepe frittelle at Lilia in Williamsburg.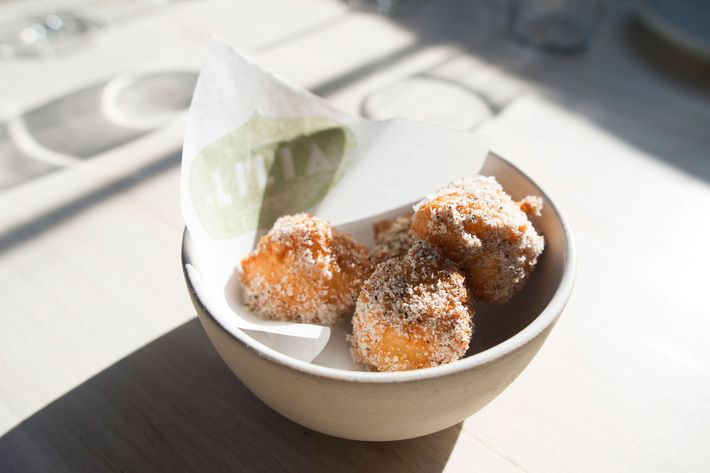 Or find an ideal rendition of the classic Roman pasta dish at Sandro's on the Upper East Side.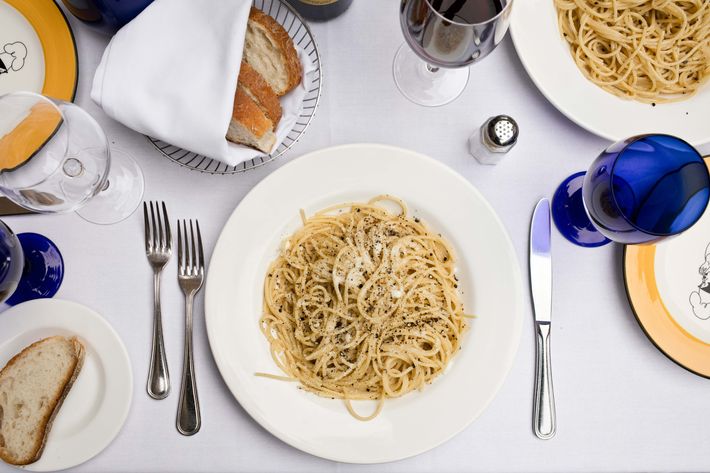 A massive sandwich from City Subs in Park Slope.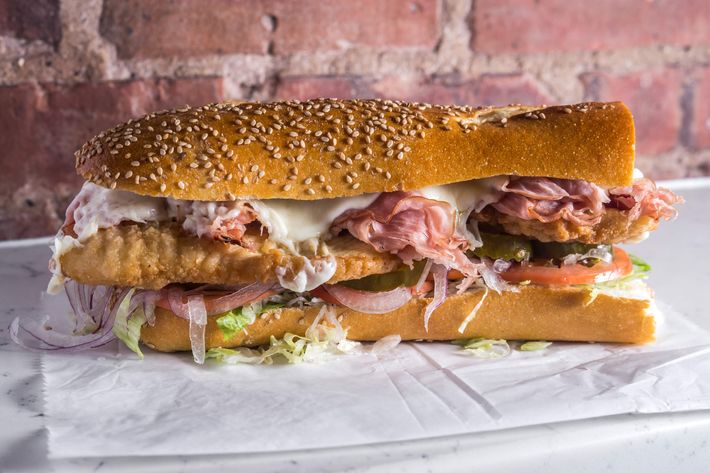 A crisp, cold Gibson at the Happiest Hour in Greenwich Village.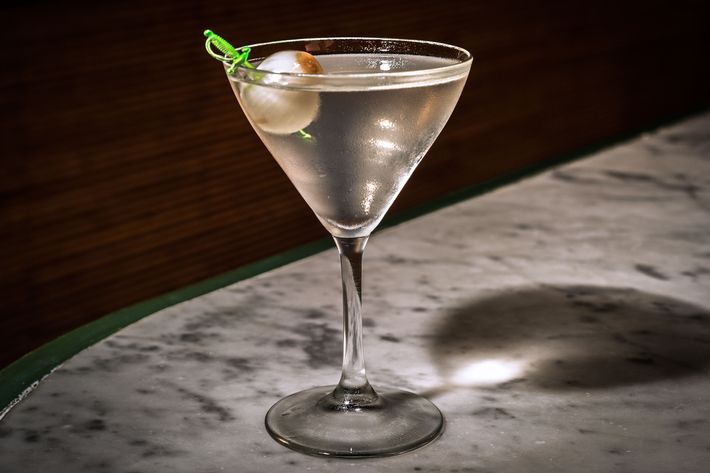 A hot, fresh slice from Joe's Pizza.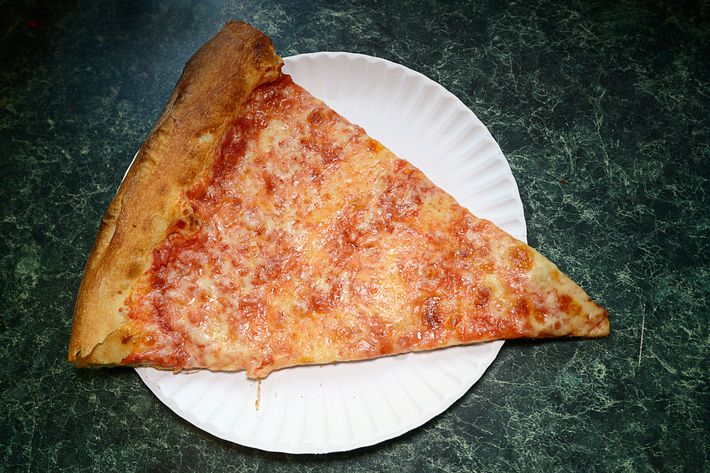 Freshly baked bagels from Black Seed.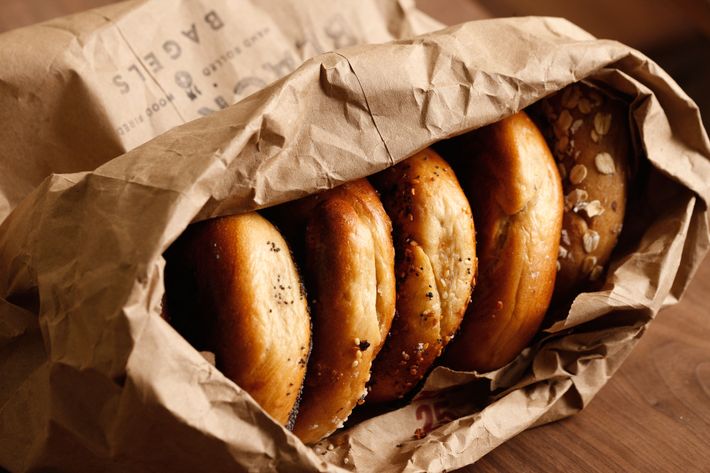 Chicago-style Italian beef at Hank's Juicy Beef in Tribeca.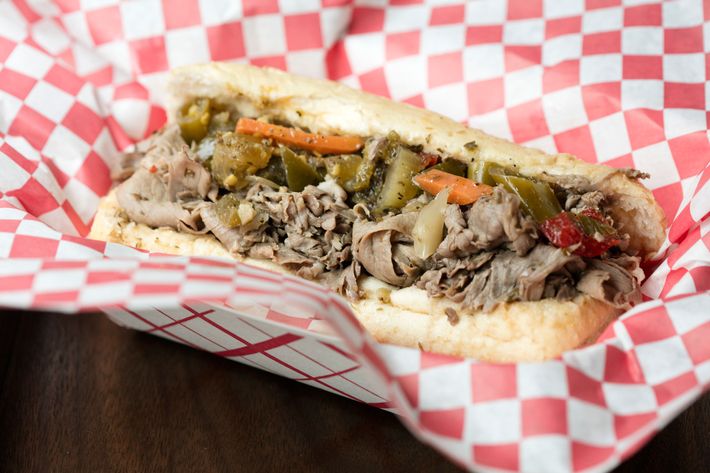 World-class pie from Petee's Pie Company on the Lower East Side.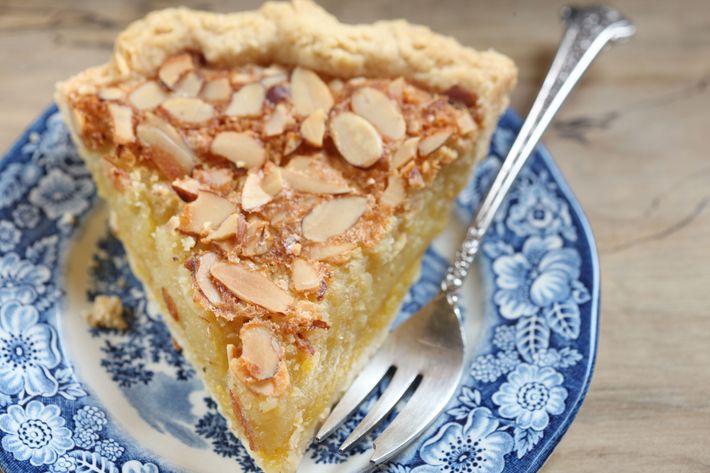 These totally perfect chocolate-chip cookies from Maman.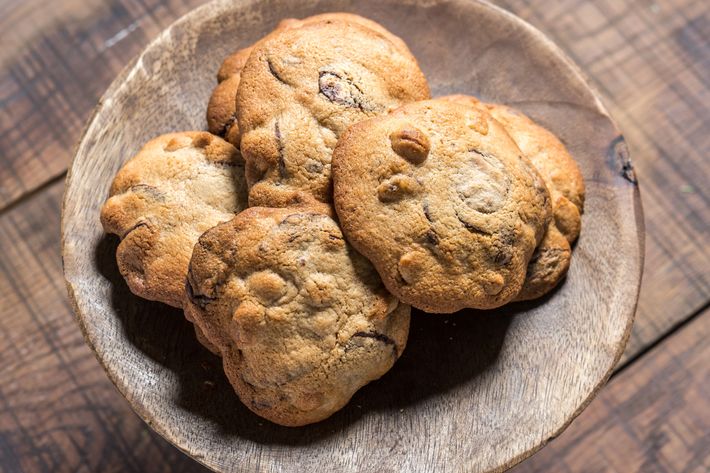 Rich, chocolatey babka from Breads Bakery in Union Square.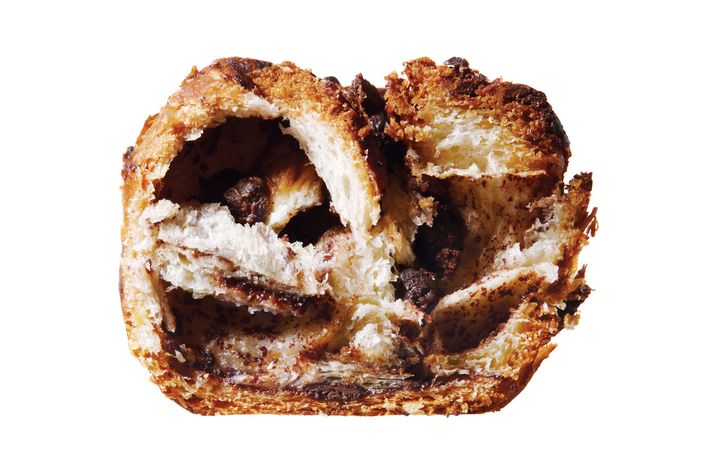 A huge slice of cheesecake from Junior's in Downtown Brooklyn because sometimes you just need something very familiar.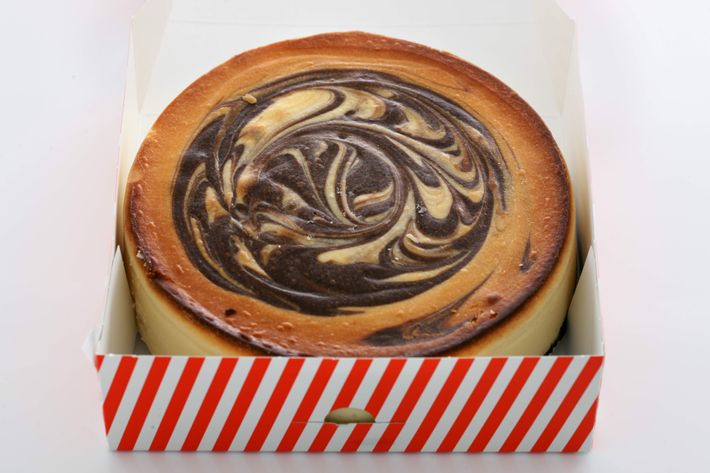 The massive floating island at Le Coq Rico in the Flatiron District.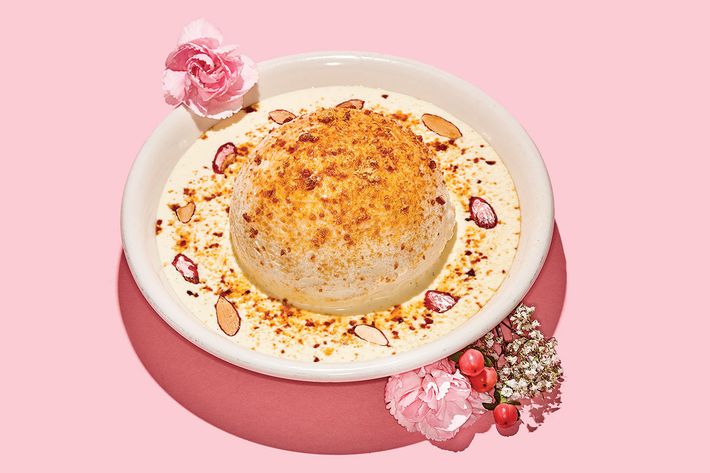 DIY s'mores at Olmsted in Prospect Heights.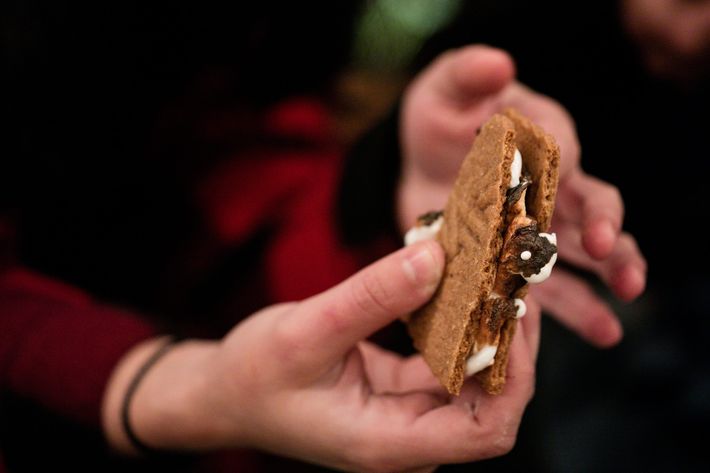 A big slice of birthday cake (doesn't matter that it's not your birthday) and a much-needed shot at Butter & Scotch in Crown Heights.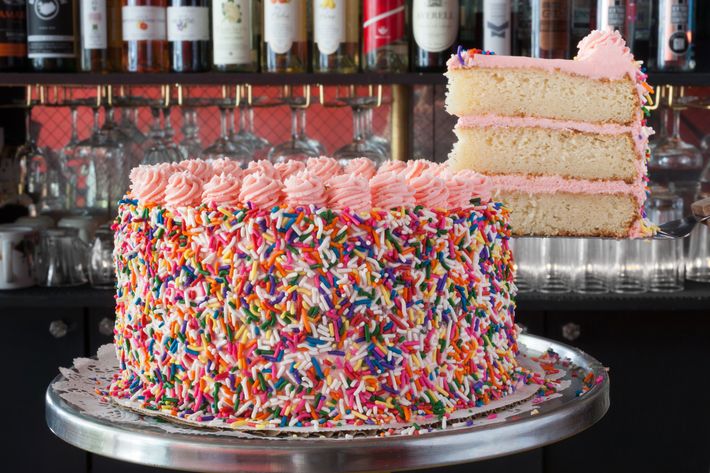 Drop-dead-gorgeous chocolate mousse at Le Coucou in Soho.