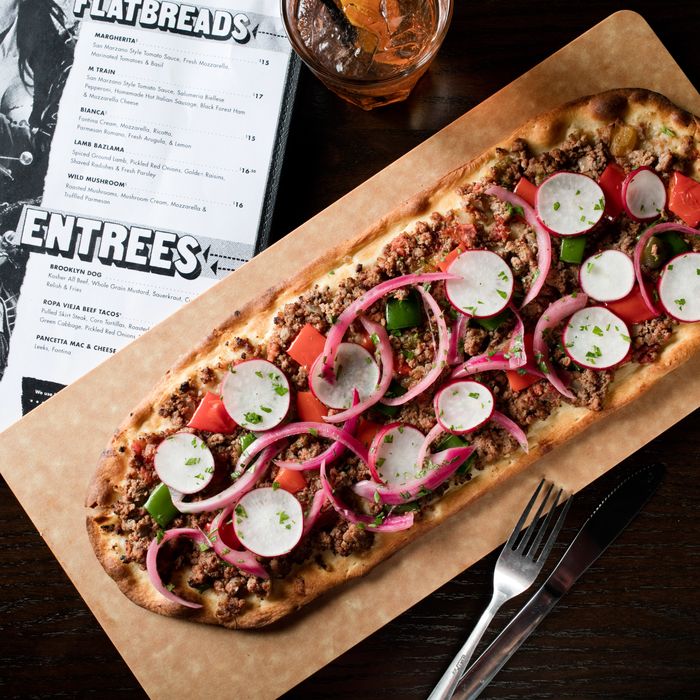 The lamb bazlama flatbread with spiced ground lamb, pickled red onions, golden raisins, shaved radishes, and parsley.
Photo: Melissa Hom
This Friday, after four years of searching and setbacks, Alamo Drafthouse will finally bring its brand of dinner with a movie to New York. The Texas-based chain arrives in Downtown Brooklyn via the new City Point complex, and enters a dine-in-cinema scene that's more crowded than when it first announced plans to expand to the city. (At that time, it was Nitehawk or bust.) Located on the fourth floor of 445 Gold Street, it will have a cocktail bar called House of Wax for pre-film drinks, and seven theaters with reserved seating and, most important, actual food.
Like at Nitehawk, food is ordered directly to your seat so you can eat your lamb bazlama while watching Army of Darkness. The menu goes well beyond Milk Duds and chicken tenders, without getting overly fussy. (This is the movies, after all.) Snacks include popcorn, of course, simply buttered or in flavors like herb-Parmesan, plus hot and Thai wings, chips and queso, and baked pretzels with beer-cheese sauce.
If you're in the mood for a full meal, there are salads like a blackened-chicken Caesar and something called the Asian salmon, as well as a steak sandwich, lamb burger, and ropa vieja, or pulled-skirt-steak tacos. You'll also have plenty of options for boozin', if you're so inclined. Cocktails range from White Russians to Old Fashioneds, there's a lengthy beer list featuring the likes of Singlecut and Radiant Pig, and spiked milkshakes include one inspired by the Ramos Gin Fizz. Oh, and there are M&Ms.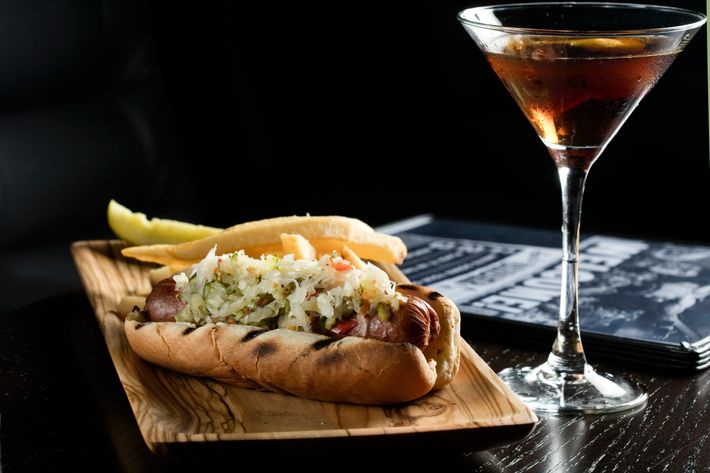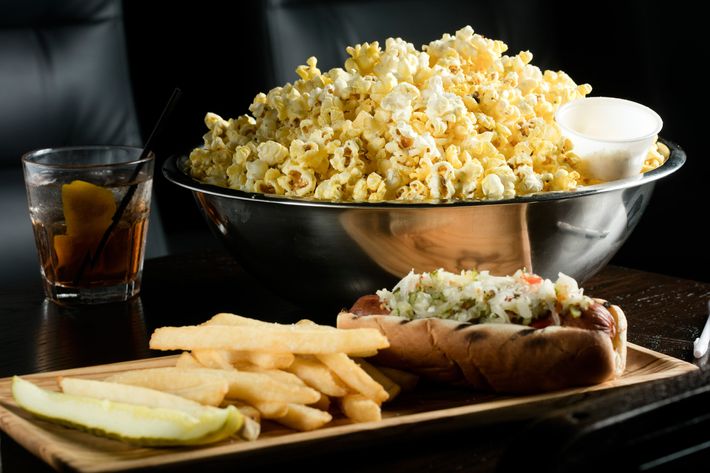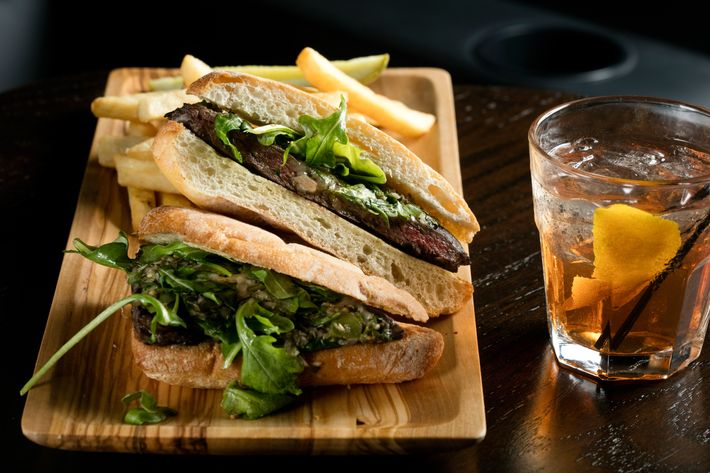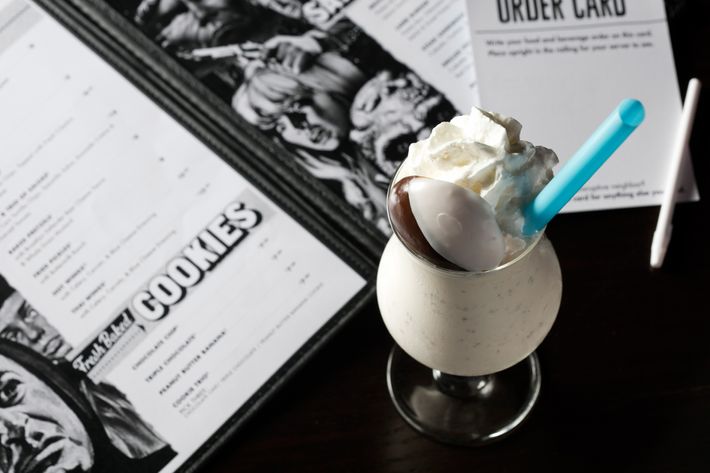 Alamo Drafthouse, 445 Gold St., nr. Dekalb Ave.; 718-513-2547
Menu [PDF]