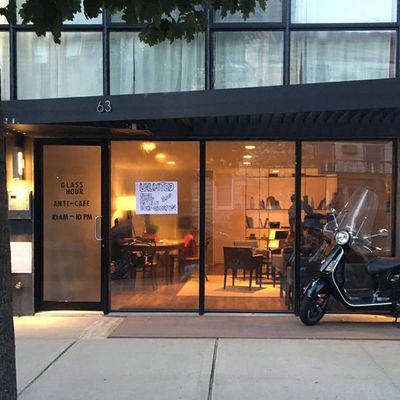 Glasshour, in Williamsburg.
Photo: Glass Hour/Facebook
Realizing that letting people buy one coffee while using your electricity for hours isn't the best way to make money, a new café in Brooklyn has introduced a pay-to-play model. Instead of billing customers for individual coffees, Williamsburg's Glasshour, which is marketed as an "anti-café," charges a fixed rate of $6 dollars for the first hour you're there, plus 10 cents for every minute after until a customer hits four hours.
At that point, the customers won't be charged any more than $24. That's more than the price of two lattés, of course, but customers can spend their time drinking as much coffee as they like, eating all the granola bars they can handle, and — perhaps most important — using Wi-Fi without any additional charges.