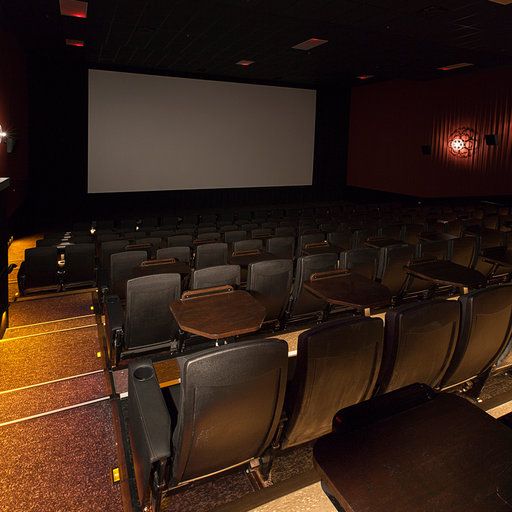 One of Alamo Drafthouse's theaters.
Photo: Greg Epstein/Alamo Drafthouse
After several years of attempted inroads into New York City, Texas dine-in cinema chain Alamo Drafthouse will open its first location in the five boroughs, on October 28. It's been a long road into Gotham for the 19 year-old chain, which first announced, then scrapped, plans to open on the Upper West Side back in 2012. Now, though, the chain is set up in Downtown Brooklyn's new City Point complex and, following a series of setbacks at that location, it's primed to turn on the screens before Halloween.
The location boasts seven theaters, dine-in service, reserved seating, and a mix of new releases and older films. There will also be a bar called the House of Wax. The chain is beloved for a reason, and this much-anticipated opening is just one small part of a wave of theaters that aim to open cinemas that also appeal to food lovers, joining the Metrograph, the recently opened iPic, the coming revamp of the Quad Cinema, and the expansions of the IFC Center and Williamsburg's popular Nitehawk.