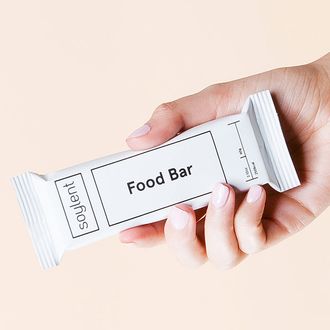 More than a day's worth of Isomaltulose.
Soylent has no idea why, but some brave individuals who consume its new "lighter, more portable" meal replacement (the Food Bar) are suddenly finding themselves puking, contracting "uncontrollable" diarrhea, and other maladies. Commenters on multiple Soylent subreddits, as well as people on the company's own message boards, started posting about the undesirable side effects last week, and the complaints are … pretty gross. One customer even claims to have visited the ER.

Initially, the Soylent team seemed a little dismissive, telling Gizmodo at the time that they'd "retrieved remaining bars from our consumers" and "personally consumed many of the remaining bars without adverse effects." But in an update yesterday, the company conceded that the problem is more serious. All further Food Bar sales have been halted, the statement announced, and the company is offering refunds and asking people to "discard any remaining bars in their possession" as a precautionary measure. Tainted bars were sent out for "further microbiological testing" to see if there's a problem with the product, but Wednesday's post says, "So far we have not yet identified one." But the good news is they "look forward to sharing further insights into this issue as our review progresses."
The company also recently canceled orders on Coffiest, its other brand-new product probably best thought of as a Metamucil Frappuccino, because certain micronutrients were not being "maintained at declared levels," and had to put the original Soylent 1.6 powder on back order because of an "unforeseeable ingredient shortage." Maybe for the time being it's best to just substitute actual food for all of your food-substitute needs?