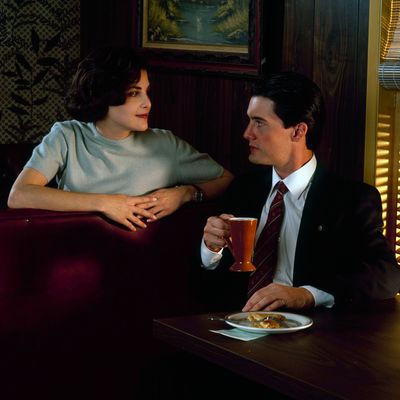 This could be your life.
Photo: ABC Photo Archives/Getty Images
How about a slice of cherry pie with your Twin Peaks comeback? To celebrate the cult favorite show's return, Peaks obsessive Lindsey Bowden has written Damn Fine Cherry Pie, an "unauthorized" cookbook and guide to the weird world of Twin Peaks. Along with a history of the show and craft sections, there are 80 recipes for dishes like Shelly Johnson's cherry pie (of course), Dale Cooper's ducks on the lake, and even ones contributed by cast members Al Strobel and Kimmy Robertson.
The book hits shelves on November 15, though the show won't begin airing again until 2017, which gives you more than enough time to perfect your pie recipe.