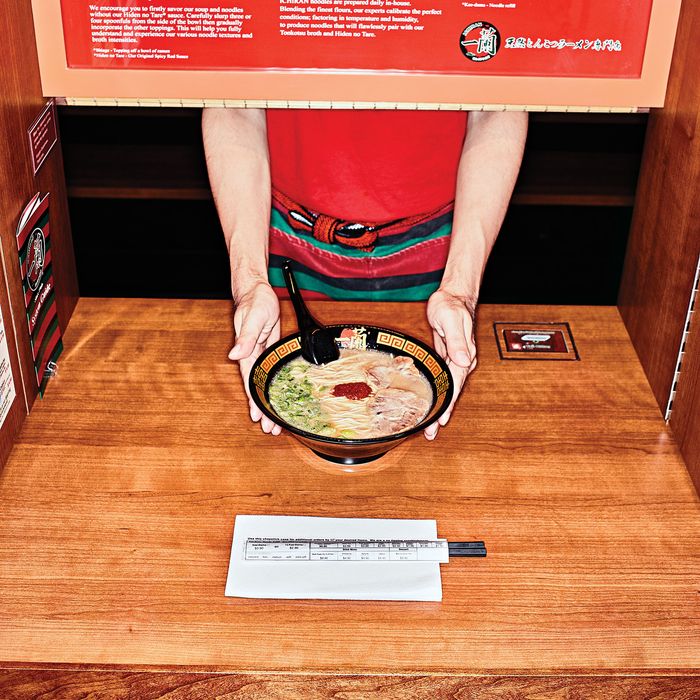 The silent slurp at Ichiran.
Photo: Bobby Doherty/New York Magazine
The Japanese ramen chain Ichiran, famous for serving only one kind of soup (pork-bone-broth tonkotsu) throughout its 61 locations, has been trying to open in New York for a decade. Finally, it's arrived in East Williamsburg with an 82-seat restaurant adjacent to a production facility large enough to supply at least a half-dozen future branches (a second will likely open in Manhattan next year). But Ichiran is as well known for its service "system" as for its noodle soup. In Japan, diners buy a meal ticket at a vending machine, monitor a flashing seating chart, then seat themselves at individual "flavor concentration booths." (In Brooklyn, there's no vending machine, and half the space offers customary group seating.)
These booths, which evoke library carrels and those glass-divided telephone booths inmates use in prison, take solo dining to the extreme. You fill out a menu, customizing the richness of your broth and the strength of your dashi, and push a call button. A faceless server retrieves the form — faceless because the booth is constructed to reveal only his or her torso — and then delivers the ramen and pulls down the shade, leaving you alone with your thoughts and your soup. The aim is to strip the meal of all unnecessary distractions, including social interaction, and enhance the sensory experience of ramen-eating. There is also the added benefit of a quick turnaround. According to spokesperson Hana Isoda, the average meal time in Japan is 20 minutes, which would be even shorter without all the dawdling tourists.
Pictured above: Each booth is equipped with a System Guide, an order form, and admonishments to "please be quiet and silence your phones." The bamboo shade is lowered as soon as the ramen arrives. A call button summons a server, and placing a metal tray on the sensor indicates you'd like a noodle refill.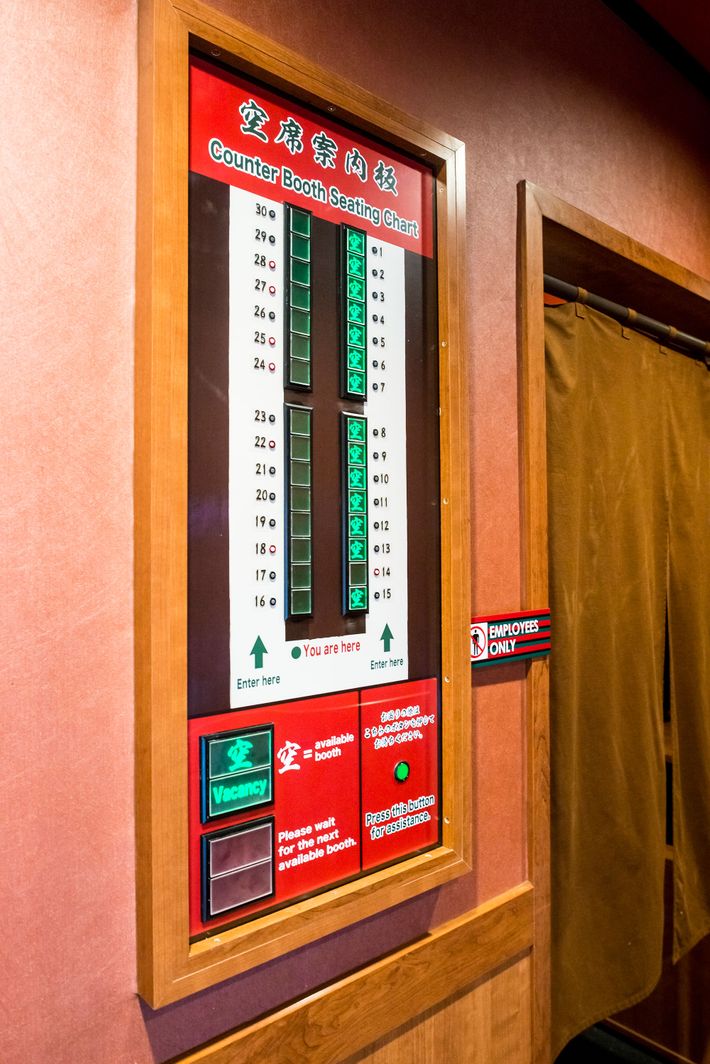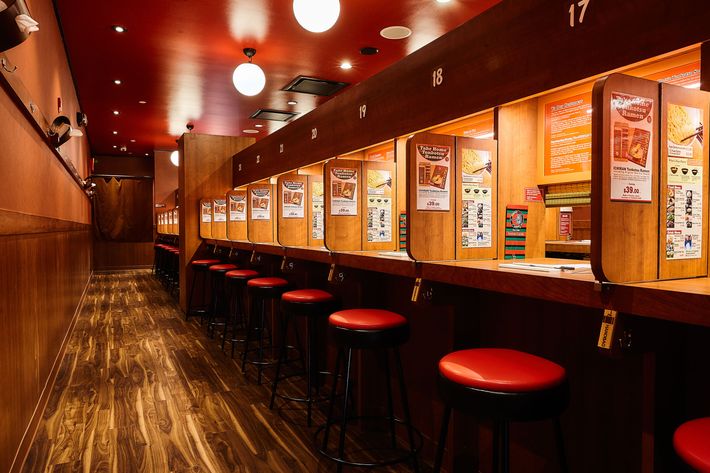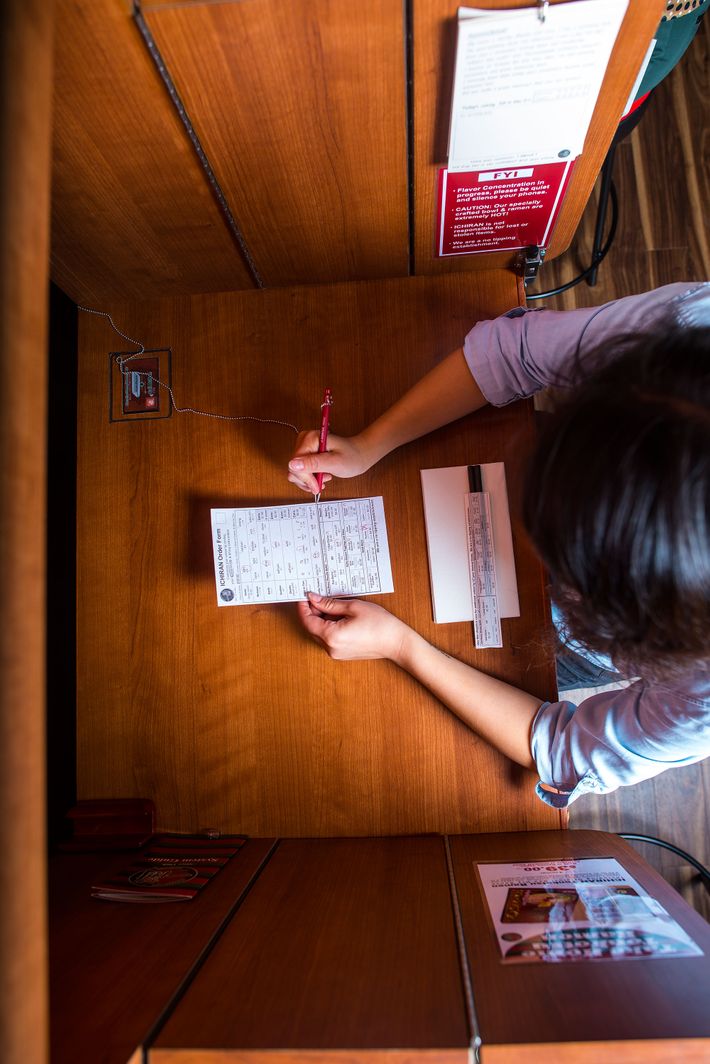 374 Johnson Ave., nr. Bogart St., East Williamsburg; 718-381-0491
*This article appears in the October 17, 2016, issue of New York Magazine.