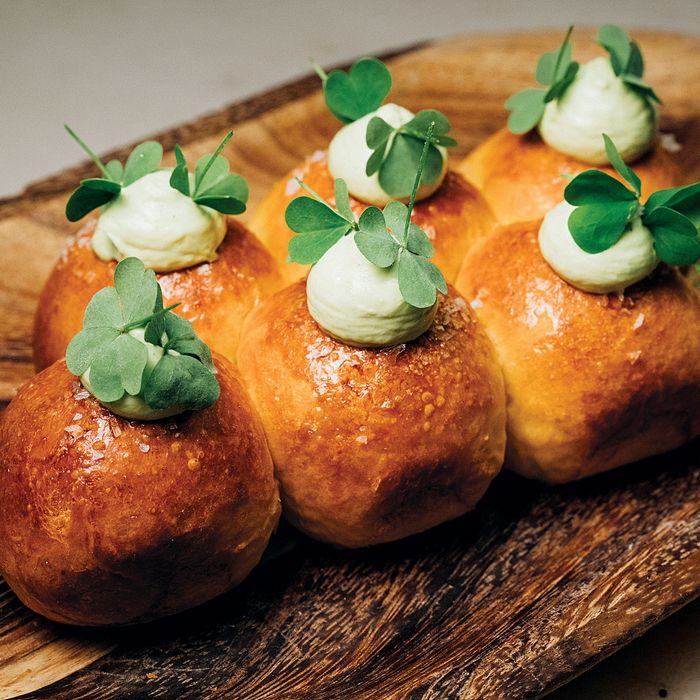 Toasted milk buns with oyster cream and bitter greens.
Photo: Alex Kikis
Sunday in Brooklyn is a collaboration among three restaurant veterans whose collective résumés include such varied establishments as Catch, Sadelle's, Eleven Madison Park, and the Cheesecake Factory. Together, they've reconfigured the former Isa space into a three-story market, bar, and dining room where chef Jaime Young (most recently of Atera) will bake bread, smoke fish, cure meat, and ferment vegetables. Dinner launches October 28, in the second-floor dining room, with dishes like black-cod pastrami with rye sour cream, swordfish belly with orange-pepper juice and fig-leaf oil, and sweet-potato flowers with hazelnut and smoked trout roe. The third floor houses a private dining room with skylights and a fireplace, and the bar and marketplace, which is partly inspired by Gjusta in Venice, California, are at street level.
When the retail area opens roughly a month after the restaurant, it won't be yet another gourmet grocery but rather an extension of Young's kitchen, selling pantry items like toasted leek salt and wheatgrass aioli. The idea is that guests will see and taste how the chef incorporates these rarefied ingredients into his own menu, and be motivated to try them at home. The shopping experience itself will be a departure, too – one akin to the Apple stores, according to partner Adam Landsman. "You walk in and shop the market with a host, side by side," he says. "There is no counter. Everything is on display and the host will take your order on his or her phone and things will come to you." The same applies to breakfast and lunch (eggs, grains, vegetable sides and salads, sandwiches), which will be ordered in the market and served in the bar room.
But Sunday in Brooklyn is not just about disrupting the supermarket checkout line. Another project goal is to repurpose food waste. Both the whey from cheesemaking and the juices created during fermentations will be integrated into cocktails like the pisco-and-grape "Yes, Whey" and a bottled dirty martini with gin and celtuce brine. The partners have inherited the space's wood-burning oven, and much of its rustic, rough-hewn charm, including original timber ceilings and a wood-burning furnace on each floor.
348 Wythe Ave., at S. 2nd St., Williamsburg; 347-222-6722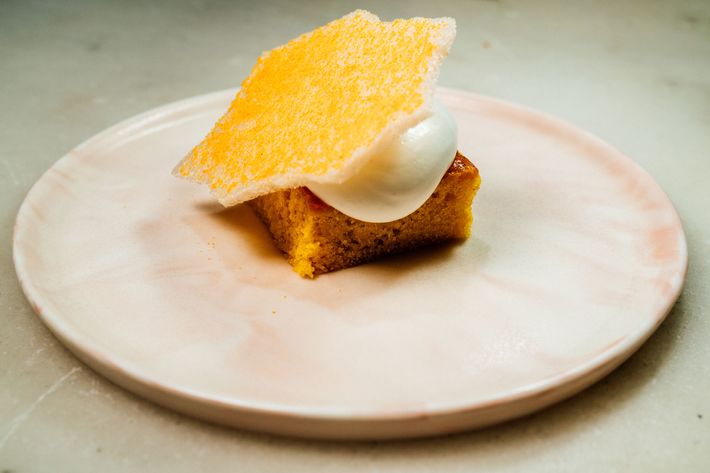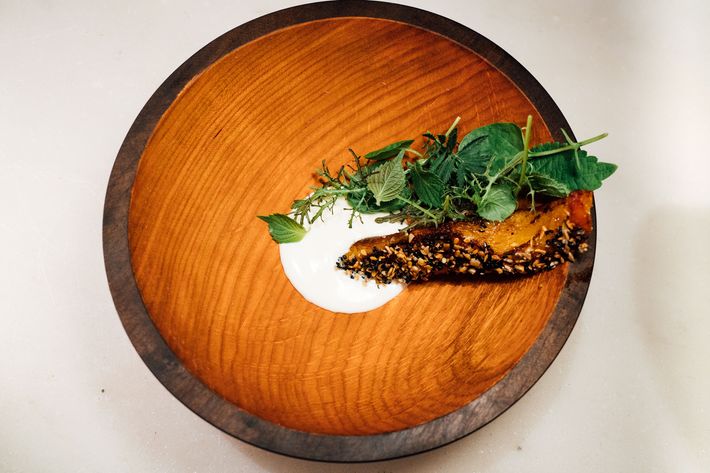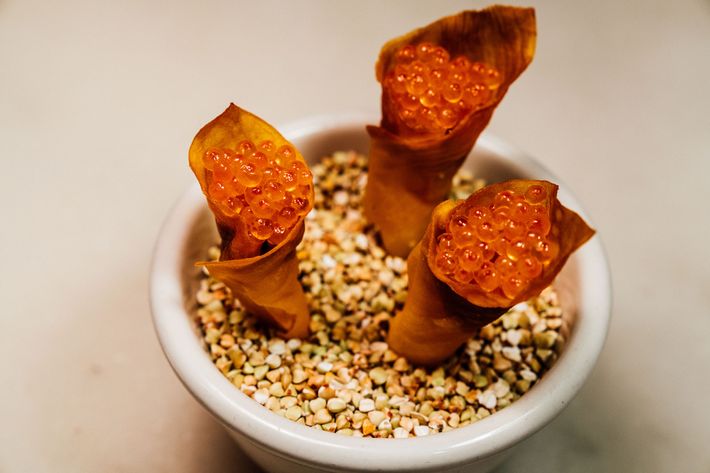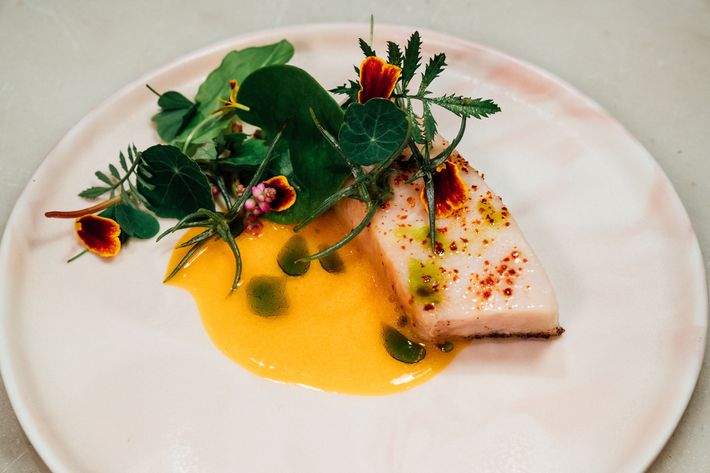 *A version of this article appears in the October 17, 2016, issue of New York Magazine.