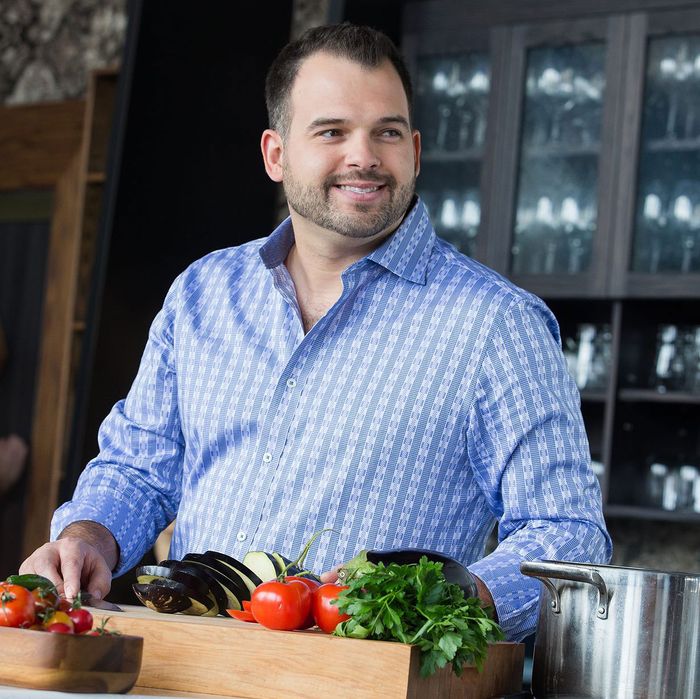 He's not having it.
Photo: Courtesy of Chef Paul Shufelt
There's drama at the dinner table up in Canada. A chef from Edmonton, Alberta, has challenged his city's food critics to show they can not only talk about food — but actually make it, too. The chef, Paul Shufelt, has invited any willing writers to get a taste of their own medicine by cooking a three-course meal that will be evaluated by a panel of judges. Billed as the Eat Your Words dinner, it will be attended by 150 people and benefit the Ronald McDonald House Northern Alberta.
The chef says the idea for the culinary battle royal came from a conversation he had with a couple of industry friends. In a feisty column he used to deliver the challenge, he questions local critics' experience, wonders if they're even "decent home cooks," or if they've ever spent any time in professional kitchens, asking, "who are these people given the privilege of sharing their opinions about our city's restaurants?" Shufelt admits to being fed up with some local reviewers, but says the dinner is supposed to be fun and is definitely not a trap.