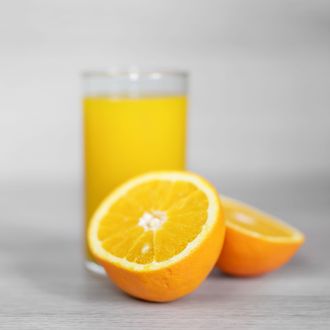 Feeling squeezed.
Photo: Benjamin Egerland/EyeEm/Getty Images
There could soon be a full-on crisis for orange-juice lovers. Florida's star fruit is facing the worst harvest since anybody bothered keeping records (which was in the year 1913), and wholesale prices are spiking as a result. Many of the trees not already ravaged by disease got destroyed by one of the worst hurricane seasons in years. Harvest totals have fallen for five consecutive seasons, but the recent mix of bad luck has had an especially severe effect: A new USDA estimate predicts this year's harvest will be 14 percent smaller than in 2015. For some perspective, it's expected to reach 70 million boxes, which is a fraction of the 230 million that were being cranked out a decade and a half ago.
Per usual, the shortage has nearly doubled the price of orange-juice futures in the past 13 months. Hard-up farmers worried about customer sticker shock have stooped to producing drink blends (uh, anybody care for a refreshing glass of orange-apple-white-grape juice?), and Tropicana and Minute Maid are actually reducing carton sizes, and even adding in water.
Little can be done about crazy weather, but The Guardian notes that scientists remain stumped about how to contain a disease that's been wiping out Florida's trees since in 2005, when a bacterium called huanglongbing invaded the southern part of the state. Insects have spread the disease ever since, even as the industry dropped $100 million trying to stop it. Largely thanks to its high sugar content, people aren't drinking much orange juice anymore, and that drop in demand has helped keep prices in check for now. Still, orange farmers' patience is apparently wearing thin — hit hard by Matthew, many are reportedly "giving up on oranges altogether," opting to replant other crops or sell the land off entirely to developers.