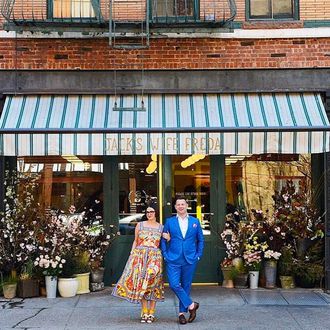 More green shakshuka.
Photo: Jackswifefreda/Instagram
Considering the restaurant's popularity, it's almost surprising that Jack's Wife Freda has remained a local, downtown brand. (A second location, on Carmine Street, opened two years ago.) Next year, owners Dean and Maya Jankelowitz will open inside Bio, a new retail concept at 375 West Broadway (near Broome), with more than 30 shops. The Jack's Wife Freda fanbase is largely built off the fashion industry, so this is a good fit. This will be a full-blown restaurant, complete with a café and bar. It'll be a good alternative to the other Jack's Wife Freda, an eight-minute walk away on Lafayette Street, which is perpetually slammed.