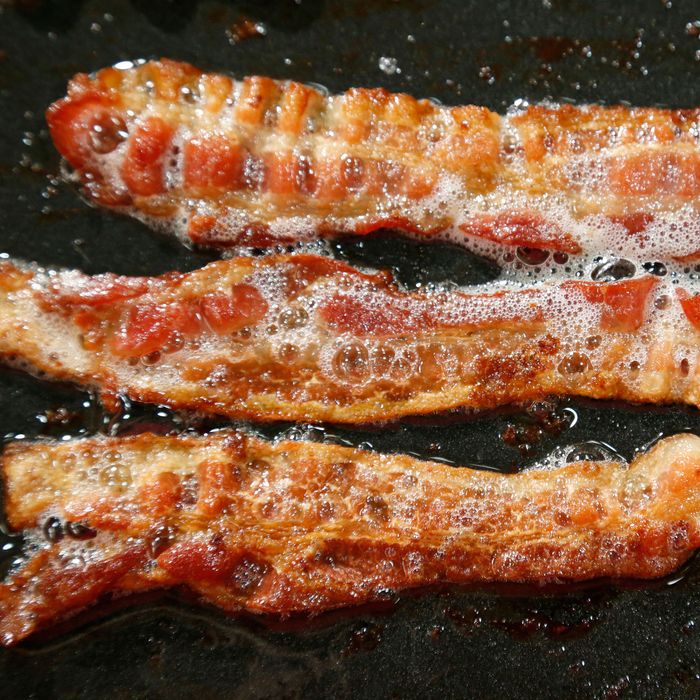 Dreams of bacon and eggs everywhere were shattered.
Photo: Tannis Toohey/Toronto Star via Getty Images
On Monday night, a semitrailer packed with a precious cargo of bacon and other pork stuff was hauling down a Maryland interstate when it went up in flames. As anyone who has ever caused a grease fire can imagine, the bacon-fueled flames were intense: Tanker trucks were called in to douse the fire, and several local fire departments worked in tandem to extinguish it. While this no doubt made the highway smell excellent for miles, the incident also backed up eastbound traffic for six hours, negating the positives of the bacon aromas. Thankfully, no one was injured, but there was so much bacon grease on the scene that a fire hose was damaged beyond repair.