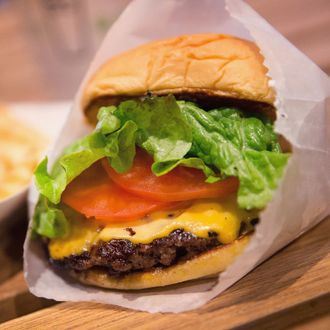 All will be revealed.
Photo: Scott Olson/Getty Images
Exactly how does Shake Shack get the edges of its burger so crispy, but still keep the meat juicy on the inside? What goes into ShackSauce? Why isn't the French-dip burger, or the breakfast sandwich, widely available? You'll presumably learn the answers to these age-old questions by reading Clarkson Potter's forthcoming Shake Shack cookbook, written by CEO Randy Garutti and culinary director Mark Rosati. Ideally, it'll be out by next summer — just in time for you to flex at your local barbecue.