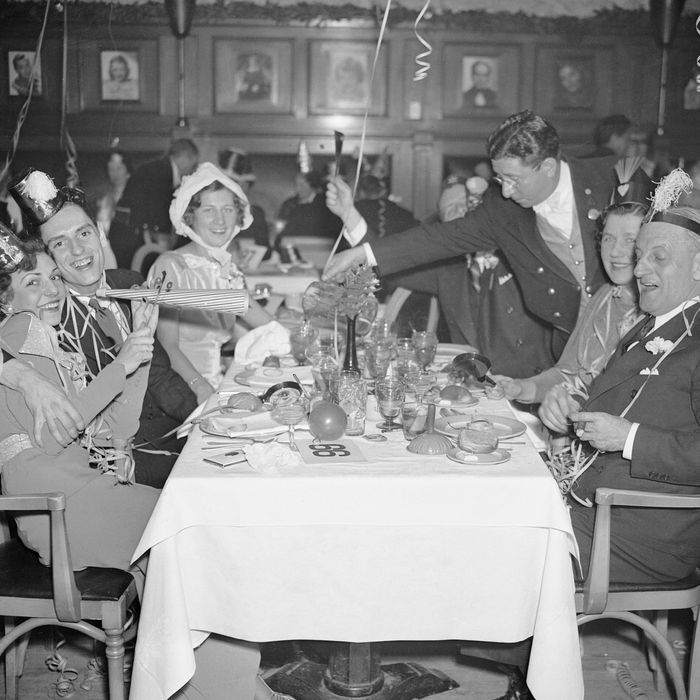 For those nights when you just want to cut loose.
Photo: Bettmann Archive
Here at Grub Street, the focus is often on the new, the fresh, the best, the right now. But it's true that there are nights when you don't want that in a restaurant. When comfort, familiarity, and — sometimes — a certain sense of ceremony are all you really desire from a meal. Those moments might be celebratory (are you really going to take a chance on a hot new restaurant for a big birthday or anniversary?), or maybe you just want to eat at a place where they know you, and know what you like, and you can simply relax.
No matter how much restaurants have irrevocably changed over the years, there are still places that offer the simple joys of dining, just as they've done for decades. For the season-one finale of the Grub Street Podcast, Adam Platt and Alan Sytsma were looking for exactly that kind of spot. So: It was off to Gotham Bar & Grill, the downtown institution that's been delivering this kind of experience, night in and night out, for more than 30 years. Join them, won't you, as the show's hosts sip their martinis, chat with Gotham's legendary chef Alfred Portale, and just generally unwind after 20-plus episodes of truly grueling work.