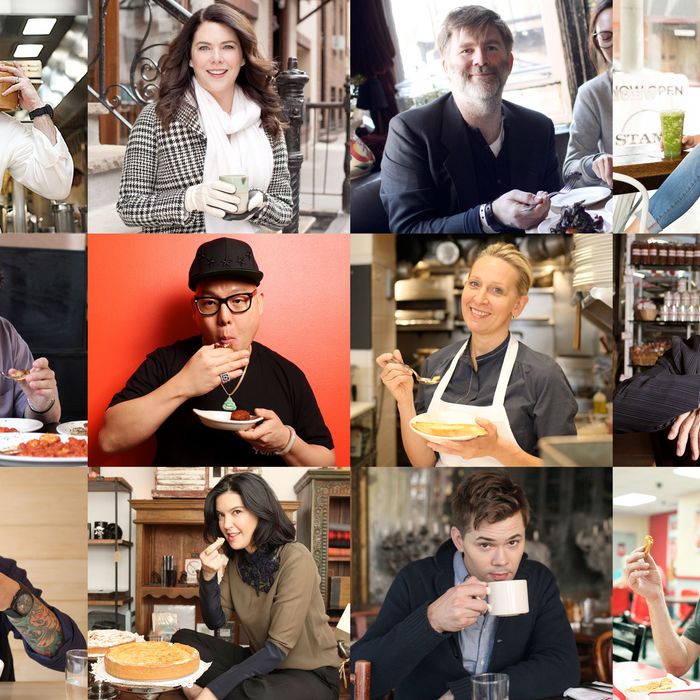 Just some of the subjects who have appeared over the years.
Photo: Melissa Hom/New York Magazine; Bradley Meinz (top right)
It's been a full decade since Stephanie March filed the first edition in 2006 of what would become our weekly Grub Street Diet, wherein a notable subject relays everything she or he eats over the course of several days. The column itself had changed some in the ten years since it debuted, but the foundation remains the same: learning a little more about someone by getting an intimate look at how they eat.
It's no secret that the most successful editions arrive when the subjects' love of food comes through as clearly as their personalities. Everyone has favorites, and to celebrate the anniversary, Grub asked some of our own all-time favorite subjects to file new, updated Diets. They'll roll out all week. To start: Anthony Bourdain's new Grub Street Diet. Then enjoy new Diets from Rich Sommer, Gail Simmons, Moby, and Ruth Reichl.