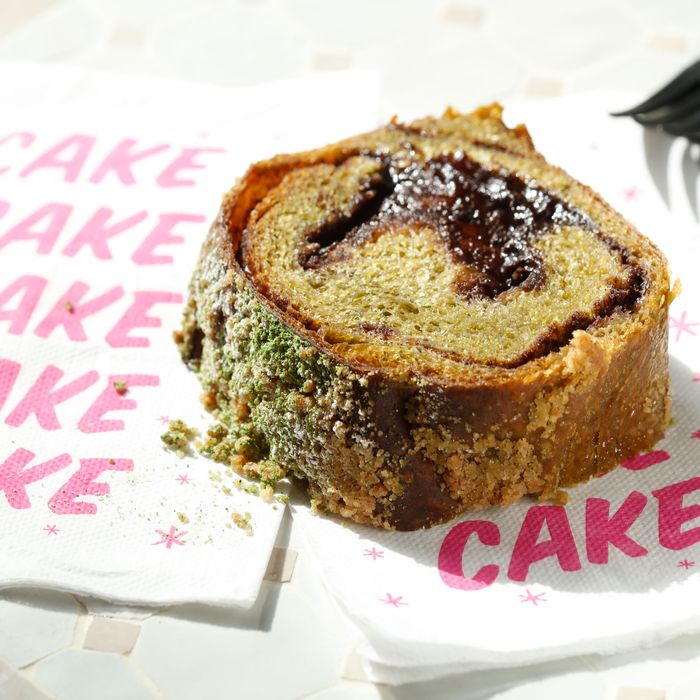 The chocolate-matcha babka proves it's possible to squeeze several food trends into one pastry.
Photo: Melissa Hom
Since Chloe Coscarelli opened by CHLOE. on Bleecker Street last summer, the fast-casual vegan restaurant has proven to be wildly popular — so well-received, in fact, that Coscarelli and her partner, Esquared Hospitality's Samantha Wasser, have already expanded to Los Angeles. But Coscarelli actually got her start as a pastry chef, winning Food Network's Cupcake Wars in 2010, so introducing a pastries-only spot next to her flagship location is a natural extension of the brand.
Sweets by CHLOE., which opens tomorrow, will operate as an independent bakery, serving coffee plus vegan baked goods. The menu includes thin, crispy cookies, raspberry coffee cake, pecan pie, and even a maple-"bacon" cupcake. Another power expansion move: by CHLOE. recently acquired New York–based Alchemy Creamery, and the bakery will use its vegan ice cream in push-pop form. The food (and the branding) is certainly cutesy, but it's hard to deny that Coscarelli makes fun, delicious food.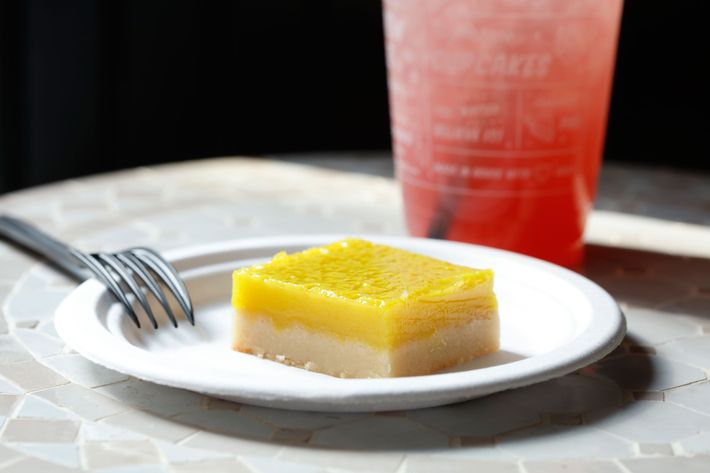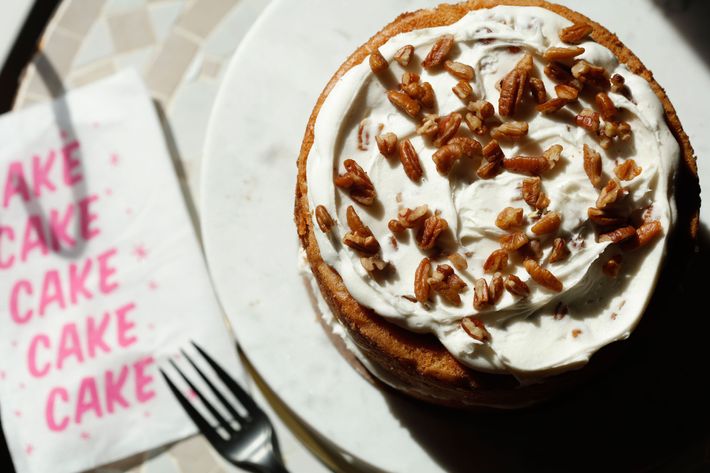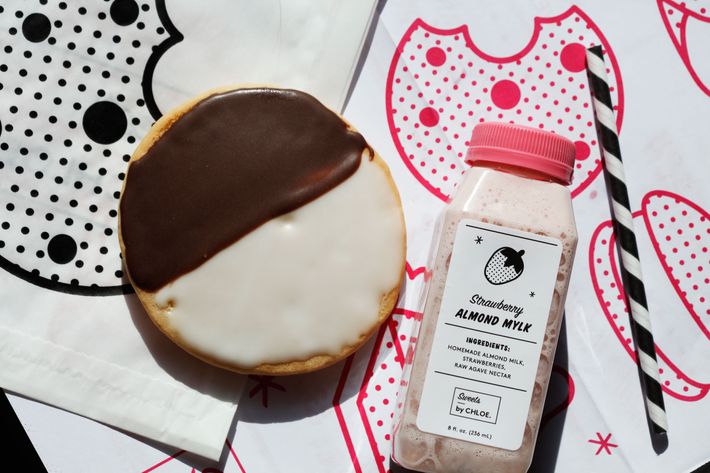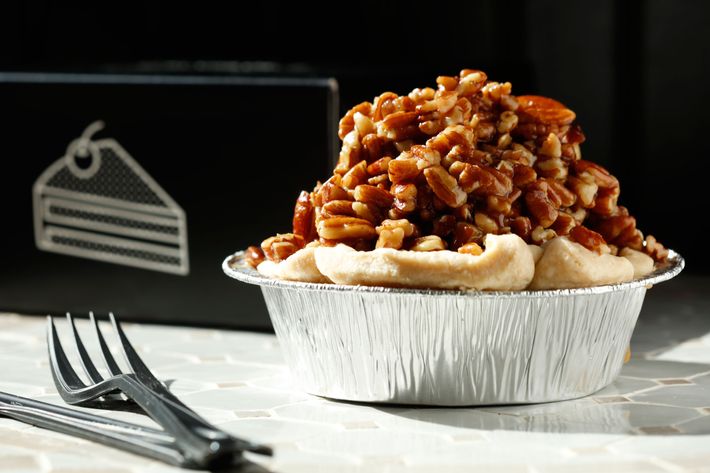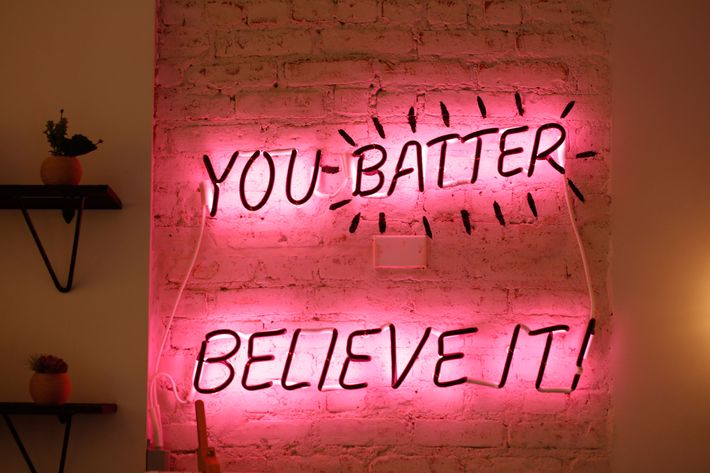 Sweets by CHLOE., 185 Bleecker St., no phone